North Idaho College trustees make statement on accreditation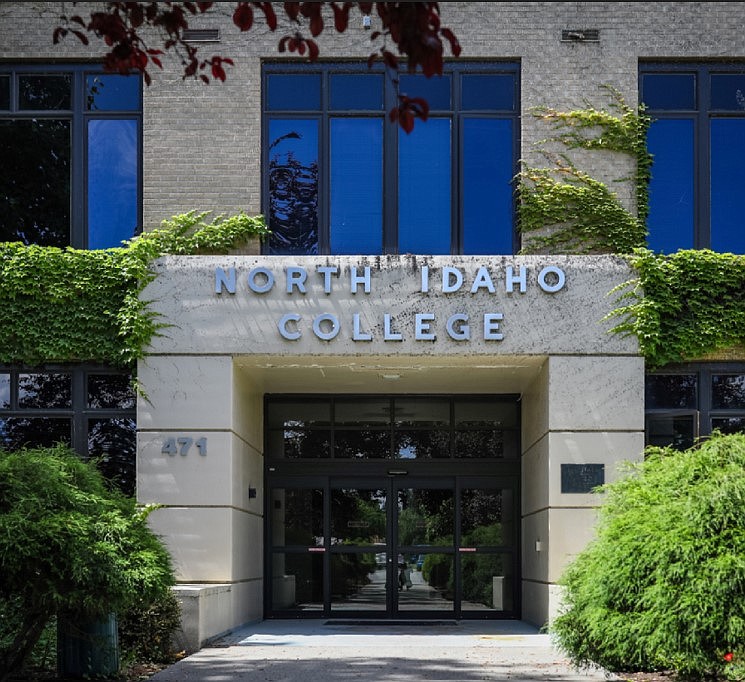 Photo courtesy of North Idaho College
by
KAYE THORNBRUGH
Staff Writer
|
February 24, 2023 1:05 AM
COEUR d'ALENE — North Idaho College trustees have published a statement expressing their desire for the college to remain accredited in the wake of a show cause sanction by the Northwest Commission on Colleges and Universities.
"As a board, we are working on our board governance development and realize the severity of the show cause sanction," the statement reads, in part.
Board Chair Greg McKenzie presented the statement during Wednesday night's board meeting. Trustees voted unanimously to approve the statement, in which they vow to provide evidence for why NIC's accreditation should not be terminated.
The board further promised to focus on updating board governance policies and to ensure adherence to these policies.
"The board understands retaining accreditation is vital to North Idaho College," trustees said in the statement.
During the public comment period Wednesday night, many members of the public asked the board majority what they intend to do to resolve specific concerns raised by the NWCCU.
The show cause letter outlined a series of board actions that have "placed the institution at risk for viability," including two active lawsuits, frequent changes in leadership, sudden decisions to expand athletics programming and change athletic conferences and multiple no-confidence votes from faculty, staff and the student body.
Neither the trustees nor Interim President Greg South specified what steps the board is taking to address these elements of the show cause letter.
"One thing that I hear consistently is, 'What is the plan? What is the plan?'" South said. "I guess that's something you think about if you don't read our strategic plan, if you don't read our educational master plan, if you don't read our technology master plan. Those things are all on the web."
Part of recent training undertaken by trustees has involved "making them aware" of what the planning documents contain, South said.
"They're trying," he said. "It may not be obvious yet, but you'll see."
South also said NWCCU is monitoring the community's reaction to the actions and decisions of the board. He indicated that negative responses from the community may be interpreted as lack of progress, which could lead to loss of accreditation.
"They're watching this meeting tonight," South said Wednesday. "They're gauging public opinion. They're watching everything on social media."
Recent Headlines
---