Three-day holidays are not a given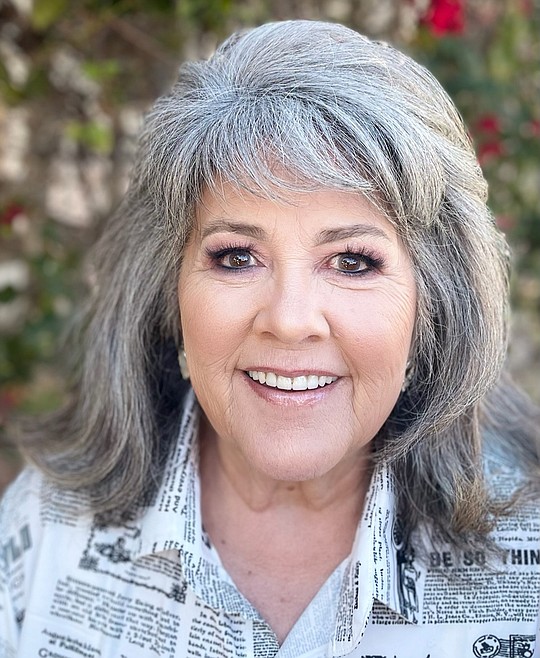 |
February 22, 2023 1:00 AM
Something we all know and expect is for a number of businesses, including banks, schools and government offices to be closed on federal holidays. What I didn't realize is that except for non-nonessential federal offices and agencies, the rest are not required or mandated to close to provide a three-day weekend/holiday for employees.
Congress can designate holidays only for federal institutions and each state can choose to do similarly for state offices and agencies. But the private sector is not bound by those designations, nor are cities or counties.
In Idaho, the following are considered holidays for state offices and agencies: New Year's Day, Martin Luther King/Idaho Human Rights Day, Presidents Day, Memorial Day, Juneteenth, Independence Day, Labor Day, Columbus Day, Veterans Day, Thanksgiving and Christmas. Cities, counties and the private sector can choose all, some or none to provide a paid holiday for employees.
The topic came up Monday when Suzanna Spencer, branch manager of bankcda in Post Falls, invited people to come down to the bank on Presidents Day to do business with the staff, as they were open. In fact, all bankcda branches were open Monday. Granted, even those local banks choosing to close their offices for the holiday still had ATMs and online banking available. I made several calls to banks in Kootenai County and didn't find any others that had their lobbies open and staff on site.
There's your trivia for the week.
• • •
What do you get the guy who has everything, including a sense of humor? Mike Kennedy, president of Intermax Networks, marked his birthday Feb. 17. His staff surprised the boss by showing up to work garbed in his usual attire … long sleeve black T-shirts and denim. The gift of laughter was on point!
• • •
Seldom does a billboard make me laugh out loud, but the creative team at STCU definitely gets the win. The credit union's eastbound Interstate 90 billboard just before the Northwest Boulevard. exit contains a single hilarious sentence: The economy just cut its own bangs.
I can so relate.
• • •
For newbie Idahoans, the weather this week is what we call February or winter. Mother Nature likes to lull us into thinking we'll have an early spring, just so she can smack us upside the head and have the last laugh with snow and cold well into March. Last year, our area was blanketed by a mid-April snowstorm. Keep those overcoats buttoned up friends.
• • •
Happy birthday today to Mark Sales, Tami Crawford, Joseph Louck, Billie Jo Campbell, Jim Clark and Jack Lash. Tomorrow Corinna Hunter, Sydney Knox, Janet Curry, Shawn Telford, Diane Mort, Louise Robeson, Bill Kaufman (85!), Holly McNee, Denise Wilbanks and Marion Brendis. On Friday, Ingrid Allen, Sheila Wooley, Betty Leonard, Tamara Booth and Barb Koerner sing the birthday song. On Saturday, Ella Allred (18!), Nathan McLeod, Peter Braunlich, Barb Dietrick, Rosalie True and Jimmy Conrow mark their special day. Brad Medlock, Tina Hough, Lauren McShea, Jeremy McComb, Carolyn Peterson, Peter Braunlich, Clara Hester, Sherry Wallis, Sunny Day and Ron Gonzales blow out the candles on Sunday. John Darlas, Karen Cocoran, David Sheridan, Tawny Brown, Camille Hutchison, Steve Lux, Eddie Jerome, Hailey Pierce and Mary Herrick are celebrating on Monday. On the last day of February Don Pischner, Bridgette Lowry, Dave Brubaker, Gary Dagastine, Bob Flowers, Bill Reese, Al Telles, Maurie Bruce, Dean Walsmith, Allison Gerzina and Robin Gerzina take another trip around the sun. There's no 29th day of February this year, but cheers to Leap Year babies Boston Smock, Kris Helstrom, Dean Walsmith, Dr. Jim Anderson, Lana Johnson Fensky, Nancy DiGiammarco (75!) and Charlet Hannon.
• • •
Kerri Rankin Thoreson is a member of the National Society of Newspaper Columnists and the former publisher of the Post Falls Tribune. Main Street appears every Wednesday in The Press and Kerri can be contacted on Facebook or via email mainstreet@cdapress.com. Follow her on Twitter @kerrithoreson.
Recent Headlines
---