Spotlighting the local watershed for students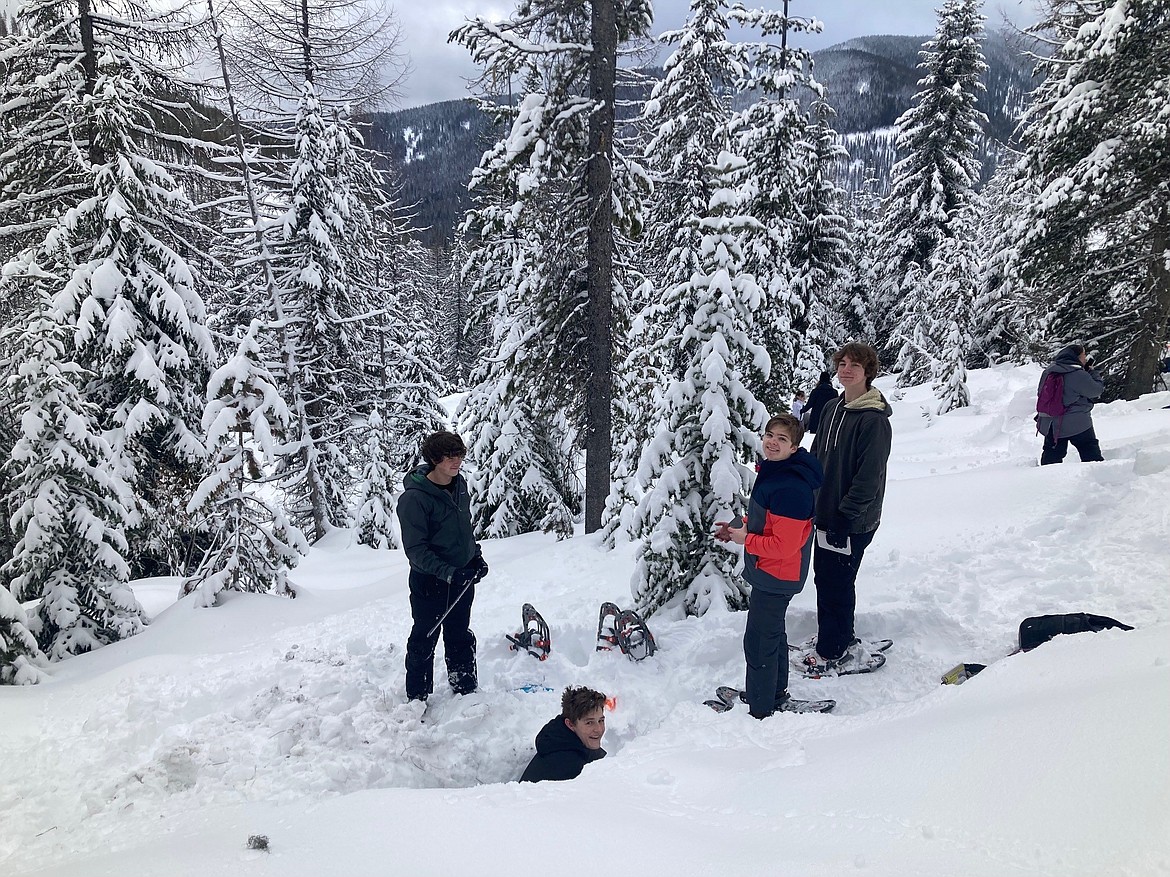 High school students go on a snow science adventure in the mountains as they gather data for the Confluence Project, which culminates with the Youth Water Summit in May. This year, the University of Idaho is offering $200, $150 and $100 scholarships for each student on top Youth Water Summit teams.
Photo courtesy of the University of Idaho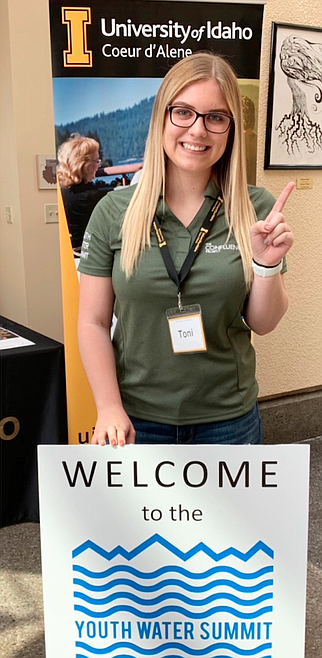 Toni Eells is a past Youth Water Summit winner who went on to study at the University of Idaho.
Previous
Next
by
PRESS STAFF
|
February 18, 2023 1:06 AM
The Youth Water Summit places local resource issues front and center for participating high school students.
It was 12 years ago when U of I graduate students created a unique curriculum — now known as the Confluence Project — that gave high school teachers and students the tools to explore their local watershed's water quality and quantity dynamics.
Since the inception of the Confluence Project, more than 4,000 students have participated in this yearlong, location-based, hands-on water science education model.
Throughout the school year, Confluence Project teachers bring water resource issues into the classroom with lessons that align Next Generation Science Standards with Common Core State Standards. Students gain valuable field experience as they collect and analyze water resource data from a local stream or lake and measure snow water equivalency at a local ski hill.
This program has been successful because of the collaboration between local agencies, governments, organizations and dedicated volunteers, including the University of Idaho, Coeur d'Alene Tribe, Idaho Department of Environmental Quality, University of Idaho Extension, Panhandle Health District, Trout Unlimited and Natural Resources Conservation Services.
The grand finale of the Confluence Program is the Youth Water Summit, which is an age-appropriate professional symposium event. The summit challenges students to identify local environmental threats and develop dynamic solutions. Students from each school work in teams of three to four to explore their scientific hypothesis. They are given the opportunity to present solution-based projects to their peers and to a panel of volunteer environmental professional judges.
Past winning project teams received small gifts in recognition of their hard work. This year, the U of I will award scholarships to the first, second and third place teams from each school: $200 for first place, $150 for second place and $100 for third place. Each student on the winning teams will receive scholarships.
"University of Idaho is providing a much-anticipated and generous reward to local high school students engaged in meaningful scientific research regarding their local watershed," said Coeur d'Alene High School Confluence Project teacher Birgid Niedenzu. "Thanks to the U of I for encouraging the future conservationists, scientists and policy makers of our society to study the value and sustainability of our natural resources."
The University of Idaho hopes the scholarship incentive motivates students to think critically about their local watershed while generating increased excitement about going to college to pursue a career in science beyond high school.
The Youth Water Summit takes place in May.
Email sbosley@uidaho.edu to be a volunteer judge.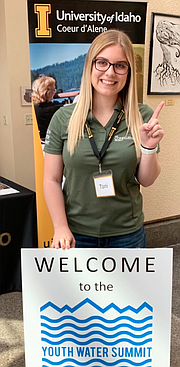 Recent Headlines
---