Larsen to perform Ellington tribute at the JACC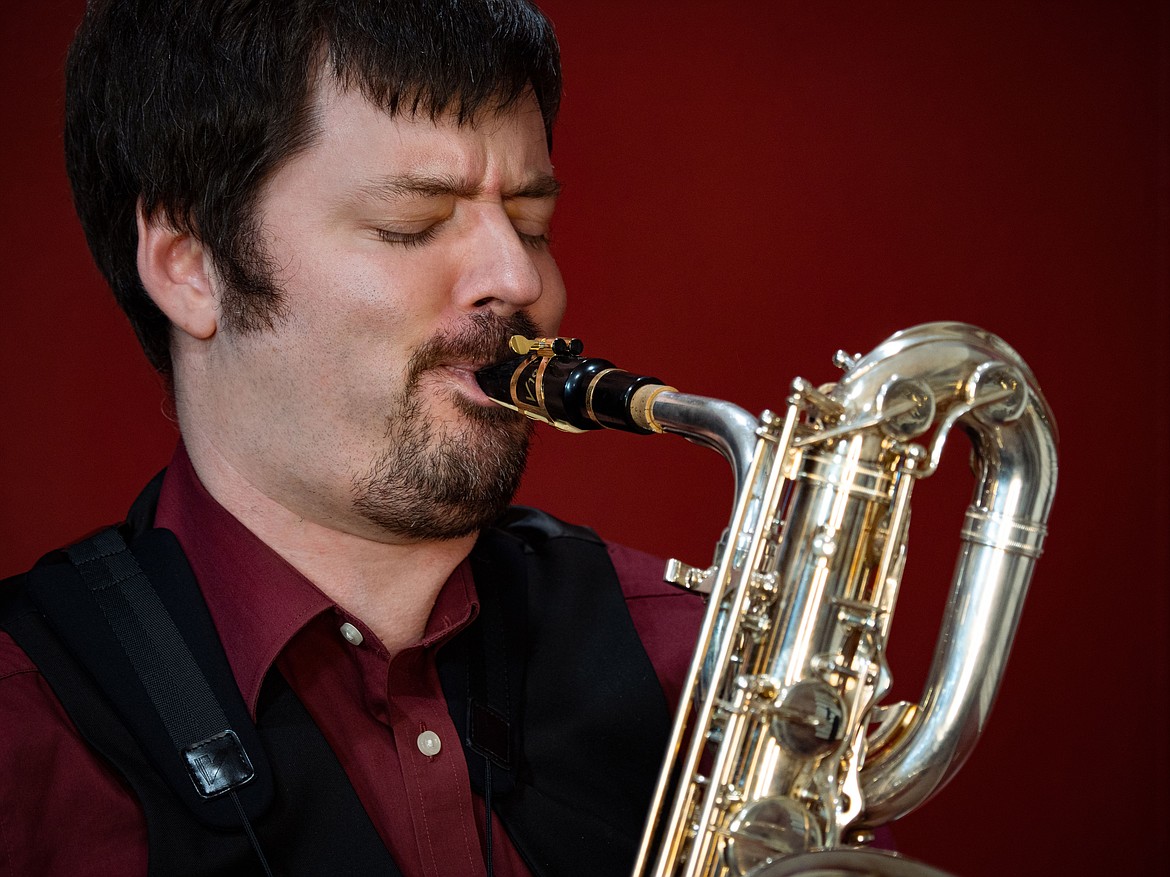 David Larsen, Jazz saxophonist, will be playing Duke Ellington classics at the Jacklin Arts and Cultural Center Feb. 25 with guest Kate Skinner.
Photo courtesy of David Larsen
|
February 17, 2023 1:00 AM
The Jacklin Arts and Cultural Center will host a concert with jazz favorite David Larsen and special guest Kate Skinner at 7 p.m. Feb. 25 at the JACC.
David Larsen is a saxophonist, composer and educator. He has studied with Emmy Award winning saxophonist Stephen Kravitz, Steve Owen and Greg Yasinitsky. Larsen has performed with a variety of artists including Ken Peplowski, Francisco Torres, Dave Glenn, Ron Vincent, Bill Mays, Dean Johnson and internationally acclaimed jazz vocalist Halie Loren.
Special guest jazz pianist and vocalist Kate Skinner is an in-demand artist in a variety of performance styles and has performed with the Downbeat-award-winning jazz band from the University of Northern Colorado, Jazz Lab Band. Skinner's compositions and playing have won multiple awards, including a Downbeat award for Outstanding Vocal Performance and a Jazz Education Network award for composition.
Larsen plays tribute to the music of the great Duke Ellington — jazz pianist, composer and orchestra leader. Songs like "Take the A-Train," "Cocktails for Two" and "It Don't Mean a Thing if it Ain't Got that Swing" are among just a few of his most remembered tunes. Doors open at 6:30.
Other band players will be Josh Skinner on bass and Brendan McMurphy on drums.
Tickets are $20 and available at JacklinArtsCulturalCenter.simpletix.com.
The Jacklin Arts and Cultural Center is a nonprofit organization dedicated to preserving its historic building at 405 N. William St., Post Falls, and promoting the arts in and for the Post Falls and Coeur d'Alene communities and the surrounding region.
Recent Headlines
---