THE CHEAP SEATS with STEVE CAMERON: What's missing from the Zags this year? Dudes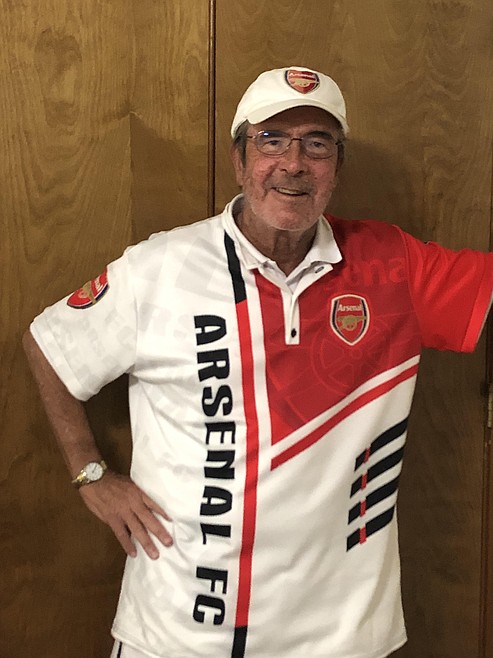 |
February 16, 2023 1:15 AM
Let's face it.
We're used to seeing dudes.
When you ask a neutral observer about Gonzaga basketball, they're likely to say something like this …
"Oh, man. Now that's a program. The Zags have dudes, and they just ball out.
"They've always got dudes."
Right this minute, though …
It's fair to question that assumption.
The Zags, yes, have seven or eight quality college hoop players.
Stack 'em up against most average Division I teams, and Gonzaga will win a fistful of games.
But now …
As we head into the business end of the 2022-23 season — you know, the time when Joe Lunardi (aka Joey Brackets) is usually handing the Zags a No. 1 seed in the NCAA tournament — we find Gonzaga is rarely mentioned this time around.
Lunardi displayed his top 16 last weekend, anointing the top four seeds in each of the four tournament regions, and the Zags were not on the screen.
Mr. Brackets was asked about it on air, and he said Gonzaga was 17th at that exact second, but easily could slide up to a 4-seed.
That, boys and girls, is not the description of dudes.
FOR THE record, I think it would be a spectacular upset if the Zags reached their third Final Four.
Their resume includes some almighty beatings at the hands of teams that dream of cutting down nets — Tennessee, Texas, Purdue — and just one true signature win (over Alabama in Birmingham).
Yep, they beat Kentucky by a thousand points, but the Cats did a sleepwalk act that night as though they wanted to get the year over with and move on to the G-League.
Even including disinterested Kentucky (with Oscar Tshiebwe), you look at the Zags' non-conference schedule, and say …
"Brother, those are teams with dudes."
Serious dudes, like Purdue's 7-foot-4 colossus, Zach Edey, and 'Bama's wondrous freshman Brandon Miller.
Note: Gonzaga DOES have a few "Dudes in Training" (Hunter Sallis, for instance), and a single "Dude Who Does the Gonna-Humiliate-You, Mustache-Twirling Act That Ends with Ball in the Hoop" (Drew Timme).
To make this dude thing really clear for non-junkies …
Anton Watson is a great kid, you hope your daughter will date him (and he's occasionally useful around the basket), but he would NEVER be mistaken for a dude.
Gonzaga is ranked 16th in the NET that the tournament uses for seeding, and 12th in Ken Pomeroy's highly respected ratings.
That feels about right, and it makes one limitation pretty obvious — especially since KenPom has the Zags at 92nd in Division I at defensive efficiency.
Despite what anyone might tell you, these Zags have more modest goals for March — more modest, at least, than when the campus had dudes in every math class.

Oh, sure, Gonzaga dreams of winning a national championship — like a fairly ordinary Kansas team managed last year when every single thing fell perfectly into place.
Ironically, KU has a bus load of dudes this time around, and probably should be one of the elite tournament favorites — but almost surely will get upset by a team that hits 26 3-pointers.
That's the deal.
SO, WHERE does all this leave the Zags?
I mentioned being satisfied with more modest targets (I would be, the team surely would not).
Let's start by winning the WCC — or at least, getting a tie with Saint Mary's for the regular season title.
It won't be easy.
Gonzaga would need to make a statement tonight in Southern California, beating the crafty Loyola Marymount team that upended the Zags at The Kennel.
Remember guard Cam Shelton, dribbling the ball all alone for most of the shot clock on every possession in the last several minutes of a game that felt like a tooth extraction?
Shelton used up all the clock, then either hit a step-back 3-ball or zoomed in to convert some acrobatic layup.
It wasn't a fluke, either.
The Zags only have a shot at tying for the conference crown because Shelton laid 31 points on Saint Mary's — ALL in the second half and overtime — en route to an overtime win last week.
Gonzaga gets another shot at Shelton in L.A. tonight (8 p.m., CBSSN).
If the Zags can survive this one — maybe double-teaming Shelton to get the ball out of his hands — then almost-certain wins over Pepperdine and San Diego would set up the rematch with Saint Mary's at The Kennel on Feb. 25.
I DON'T pretend to grasp all the algorhythms and other computer-generated yada, yada that ultimately churns out numbers in those NET rankings — or KenPom's sophisticated system that includes offensive and defensive efficiency, strength of schedule, and obviously what your non-conference dance card looked like.
And, oh, did you get your doors blown off by some of those big-time dudes?
Both the NET rankings and KenPom love Saint Mary's, for reasons I can't quite fathom.
The Gaels are No. 6 in the NET, No. 7 in KenPom.
The WCC uses the NET for tiebreakers, so even if the Zags manufacture an all-square finish, Saint Mary's would draw the top seed for the conference tournament.
All those mathematic equations aside, I want to see the Zags deny the Gaels an outright conference title.
Let's start there.
One more thing is still on the table, however.
Gonzaga has reached the Sweet 16 in the NCAA circus seven straight times — more than any team in the country.
It's a record to make you proud, a mark that says: "We ALWAYS have dudes."
Keeping that streak alive is going to be mega-tough, because the Zags look destined for a 4-seed, at best.
That means a win in their opener would match them with the region's No. 1 team in the second game.
Is there a way to grab a No. 3 seed from the committee?
Unlikely, but it would require totally pounding LMU and then Saint Mary's, and probably do it again to the same two teams in the conference tournament.
And then …
Well, can we buy off a committee member?
Kidding.
Task No. 1 doesn't change, though — the Zags have to whip Loyola Marymount tonight.
Take it from there.
Whenever (and however) the season ends, here's some copy for our help wanted section: Fun job offer, pays well, immediate need for …
Dudes.
Email: scameron@cdapress.com
Steve Cameron's "Cheap Seats" columns appear in The Press four times each week, normally Tuesday through Friday unless, you know, stuff happens.
Steve suggests you take his opinions in the spirit of a Jimmy Buffett song: "Breathe In, Breathe Out, Move On."
Recent Headlines
---