Joan Rebecca Selders, 75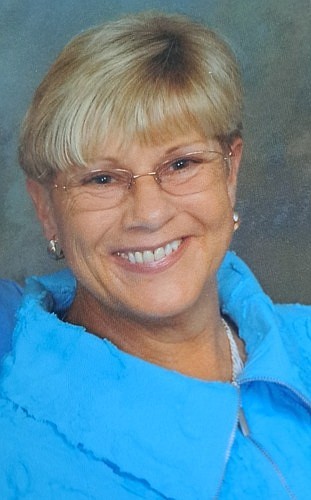 |
February 8, 2023 1:00 AM
Joan Rebecca Selders passed from this life into the arms of her Savior Jesus Christ on Feb. 1, 2023, at Kootenai Health in Coeur d'Alene, Idaho. She was undoubtedly overjoyed to reunite with her daughter, Michalene, her mother, her aunt and many other loved ones who had passed before her. She had been in a rehabilitation facility to help recover her strength and mobility.
Joan was born March 7, 1947, at the St. Anthony Hospital in Pocatello, Idaho, to Lynn Adams Evans and Hazel Rebecca (Phillips) Evans. She attended elementary, junior high and high schools in Pocatello, graduating from Pocatello High School in 1965. Joan met her "lifelong" friend, Maxine (Chatterton) Nielson, when they were entering the seventh grade at Alameda Junior High School in Pocatello. They have remained best friends to this day, and usually managed to get in lots of trouble together. Maxine taught Joan how to drive. Joan was the epitome of a "free spirit" and always enjoyed having fun, a "bigger-than-life" laugh, and spending time with family and friends. Oh, how she loved to dance!
Joan married the love of her life, Michael Lewis Selders, in Pocatello on July 23, 1966. Together, they had two children, Michalene Selders (deceased 2015) and Michael Sean Selders, while residing in Pocatello. The family moved to Blackfoot, Idaho, in 1970 due to Michael's employment. They moved again in 1973 to Lewiston, Idaho, due to another transfer related to Michael's employment. Joan had the "hardest job" of all, being a full-time homemaker, which she did extremely well. She was employed by Hillcrest Nursing Home Pocatello (1965-66) and was also a nanny in Pocatello for approximately two years. She also worked for Western Forest Systems in Lewiston and at Lewiston School district at Camelot Elementary.
Joan loved flower gardening, reading, socializing with friends, and traveling in her RV with Michael and Katie (her cow dog) for several years (1997-2006) and her most favorite activity was visiting various casinos to play numerous video slot machines (and won far more times than one could imagine.) Joan had a unique ability to find humor in almost everything — and laughed often. Joan was an avid "animal lover" and especially loved Katie and Danny & Dundee (her beloved Scotties). She also spent time in Kamiah watching the quail and other birds feeding in the flower garden. Numerous deer would also come by their home and peek in the back windows.
Joan was a member of the United Methodist Church (originally joining and being baptized with Michael, Michalene and Michael Sean) in Blackfoot, and later transferred to Lewiston Orchards United Methodist Church in Lewiston. Both Joan and Michael also attended the Unity Church of Clearwater Valley, in Lewiston, for several years.
Joan's grandchildren are Darbi Catherine Selders and Payton Michael Selders (Michael Sean and Casey M. Selders — parents); and Cody Ivan Lincoln (Michalene Selders — mother) and his wife, Carina Valtierra (who are soon-to-be parents). Joan also had numerous nieces and nephews.
Joan was preceded in death by her daughter, Michalene Selders, her father, her mother, her sister and her brother. Michael survives her at their home, Michael Sean and Casey M. Selders in Lewiston, and her grandchildren, Darbi, Payton, Cody and Carina (his wife).
Joan has been cremated at her request, and a "celebration of her life" will be held in early summer. The time, date and place are yet to be determined. Her cremains will be interred along with Michael's upon his death and will include Michalene's and Katie's cremains.
English Funeral Chapel has been entrusted with Joan's arrangements. Visit Joan's online memorial at www.englishfuneralchapel.com.
Recent Headlines
---