Youth Symphony joins Cd'A Symphony for concert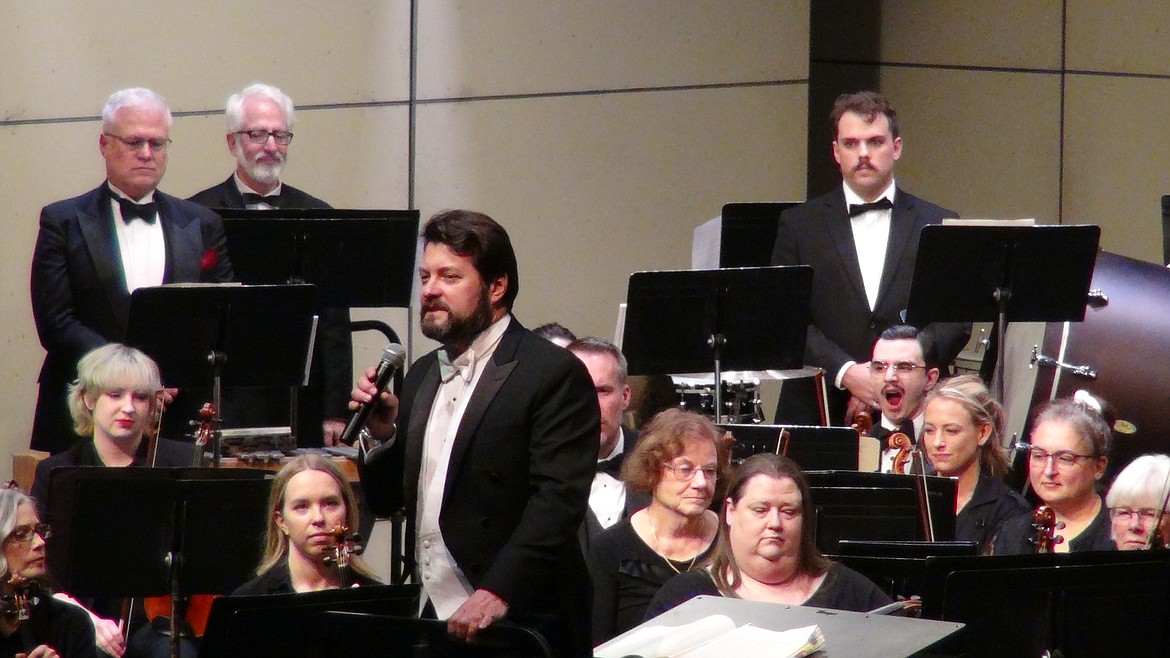 The North Idaho Youth Symphony joined the Coeur d'Alene Symphony Orchestra Jan. 28 at the Schuler Performing Arts Center. The orchestra performed Bizet's Second Suite from Carmen,among other compositions conducted by concert master and associate conductor, Philip Baldwin.
Photo courtesy of Cd'A Symphony Orchestra
|
February 3, 2023 1:00 AM
The North Idaho Youth Symphony, conducted by Michael Harrison, joined the Coeur d'Alene Symphony Orchestra for the annual Family Concert Jan. 28 at the Schuler Performing Arts Center.
The Cd'A Symphony Orchestra performed "Bizet's Second Suite" from "Carmen," Mussorgsky's "Night on Bald Mountain" and an arrangement of Gershwin's "Rhapsody in Blue" with other compositions. The orchestra's performances were conducted by concert master and associate conductor Philip Baldwin, who has been with the orchestra since 2006.
"As a student, such musical experiences inspired me to pursue my passion for music and to reach for higher artistic standards," Baldwin said. "It is thrilling to provide a similar event for our local youth, while creating beautiful music for our audience."
The Coeur d'Alene Symphony has two more performances for the 2022-23 season, including "Celebrating our Region's Young Artists" March 18 at the Schuler Performing Arts Center, and "South of the Border" in May at The Kroc Center. To purchase tickets, visit www.cdasymphony.org or call 208-765-3833.
Recent Headlines
---