OPINION: Dueling realities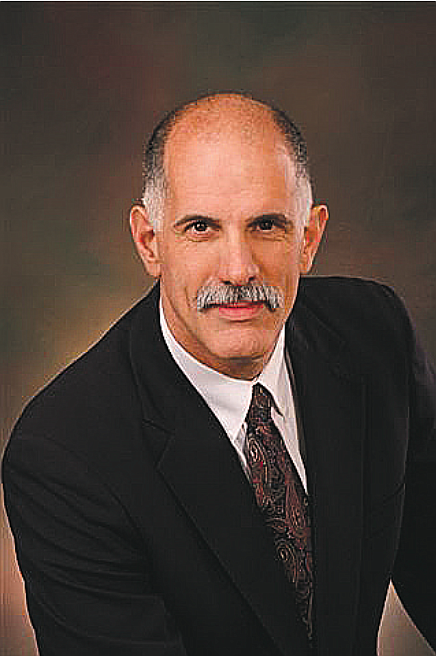 by
BRENT REGAN/Common Sense
|
February 3, 2023 1:00 AM
Now more than ever it seems that two otherwise reasonable people can look at the same set of facts and arrive at two diametrically opposed viewpoints. Both can absolutely believe that their version of reality is correct.
Your interpretation of the facts is largely based on your prior beliefs and how the information is presented. If you believe that Russians colluded with elected officials to interfere with our elections, then you would be more likely to believe a new "Russian Collusion" story.
Examples happen almost daily. The Jan. 6 protestors were either domestic terrorists incited by government operatives who attempted to take over the country armed with flags and pocket Constitutions, OR they are patriots demanding redress of their concerns about the legitimacy of the election.
ANTIFA is either a spontaneous uprising of mostly peaceful protestors objecting to social injustice OR they are the organized domestic terror shock troops of the Democrat party, in the same vein as the KKK, who were and are activated simultaneously in multiple cities to effect political change.
Russian collusion and interference is either real, ubiquitous, and has had a significant impact on our electoral process, posing a threat to our democracy, OR Russian Collusion is a democrat media fraud implemented by former FBI counterintelligence officials Clint Watts, John Podesta, former heads of the CIA, NSA and DHS and others that used the Hamilton 68 digital "dashboard" to convince media outlets that conservative American sites and blogs were actually Russian "Bots" that must be suppressed.
In our own backyard, the situation at North Idaho College (NIC) is either the newly elected board of trustees has made a series of irrational decisions in a deliberate attempt to lose accreditation and destroy the college so that they can turn the college property into riverfront condominiums OR NIC was experiencing a decade long decline and the voters rejected the failing leadership. The new Board of Trustees took bold steps to turn NIC around but was opposed at every turn by the old guard who took extraordinary measures to seize control and install their president as part of a years long land grab strategy.
How do you tell which version of reality is correct, or at least more accurate, and which one is a fiction? Fictions, and the lies that construct them, tend to unravel with time. New information is discovered. Hidden facts are revealed. Patterns emerge and slowly the truth is exposed. With knowledge comes understanding.
A congressional change in leadership portends the revelation of facts concerning January 6th. The release of surveillance video and the interrogation of imbedded agents may bring the other half of the story to light.
After a two-year hibernation, ANTIFA is once again gearing up simultaneously in multiple cities to influence political change; hardly spontaneous. Legislation has been introduced to identify ANTIFA as a domestic terror organization.
Matt Tabbi's investigation into the Twitter Files reveals the depth and scope of the media fraud that was Russia Collusion. The Hamilton 68 dashboard was used extensively to influence public opinion and our elections.
The Jan. 24 North Idaho Slow Growth article "The Managed Decline of NIC" details how over the last ten years NIC has experienced an effective 52% drop in attendance while seeing a 40% increase in revenue. This drop started under President Dunlap and continued under MacLennan until his termination. Dunlap became a trustee in 2016 but decisively lost his reelection bid to the board in 2020.
If attendance was dropping, how did revenue rise? Closer examination shows that 88% of NICs $71 million revenue in 2021 was not dependent on enrollment. Only 12% came from tuition and fees. Because of this revenue structure there is almost no incentive to increase enrollment and it allowed priorities to shift away from academics to more progressive influences.
We are told that three trustees are the problem, but NICs organization chart under MacLeannan shows no fewer than 47 Administrative Directors, Chairs and Coordinators. Positions like Director of Institutional Effectiveness or the Director of Advising lead one to wonder about a top heavy administration.
Scanning the roster of "Friends of NIC" we find many well to do individuals who would profit nicely from the failure of the college and subsequent development of the associated lands. True to the teachings of Saul Alinsky, the "Friends of NIC" may be guilty of accusing others of what they themselves are guilty of attempting to achieve.
Believe what you want, but the facts have little respect for your version of "reality."
It's just common sense.
• • •
Brent Regan is chairman of the Kootenai County Republican Central Committee.
Recent Headlines
---