'It all comes from the music'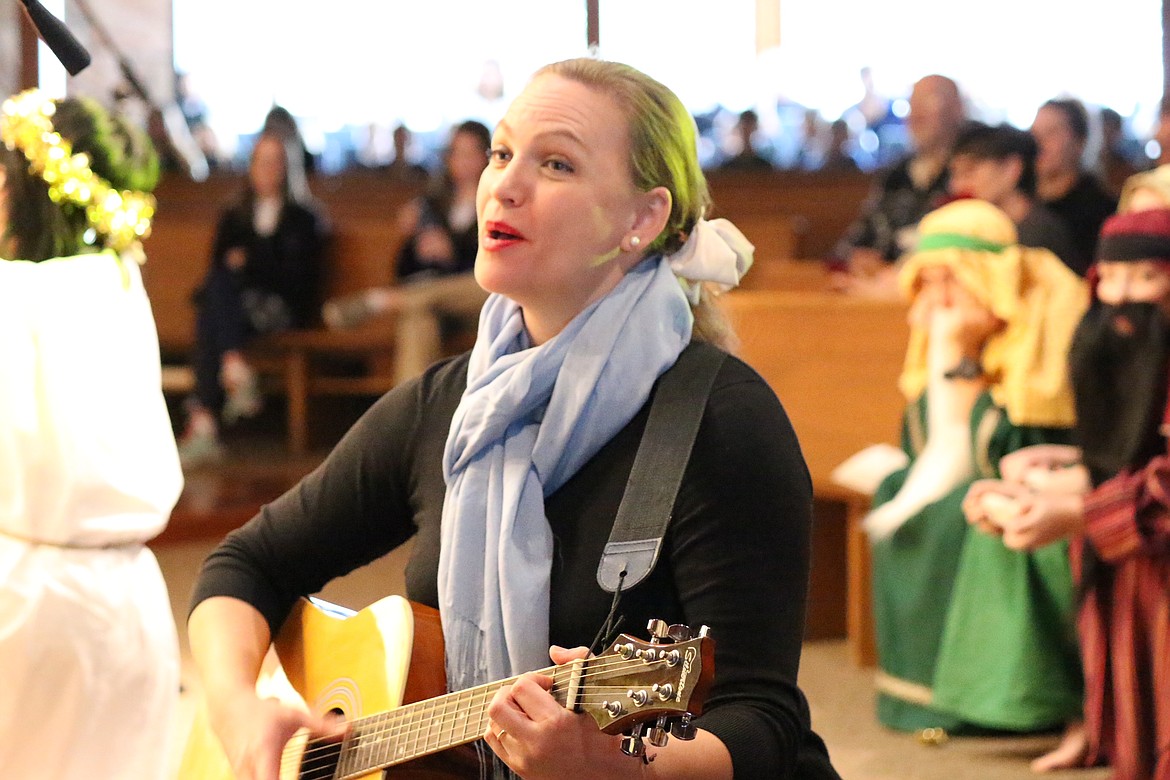 Emily Sana is the program director for the new Youth Choir program at the Music Conservatory of Coeur d'Alene. She's sung her whole life and taught music in Seattle before arriving in Coeur d'Alene.
Photo courtesy of the Music Conservatory of Cd'A
by
JOSA SNOW
Staff Writer
|
February 3, 2023 1:00 AM
The Music Conservatory of Coeur d'Alene savors music as a form of connection — from the past as far back as Bach to the children it teaches today — so adding a youth choir program will build new musical roots in the community for a stronger connection to the past.
"I think the timing of everything is so magical," said conservatory director Julienne Dance. "When it's right, it's right."
And the timing is right to start a youth choir now, because Dance found Emily Sana nearly four months ago, who will be the new program's director.
Sana has sung all her life, at home with her parents or in the community. She has sung in performances or in senior centers and churches from Florida to Seattle and in between.
"My family sang for each other and we sang for other people," she said. "We just do this. We go and we sing for people."
In Tennessee and Seattle, Sana worked in choral groups with children's choirs, and she remembers the impact those experiences had on her overall singing experience, for her and the children in the choir.
Now she's worked through her own life to connect adult choirs with children's choirs either in the music classes she taught in Seattle with her children, or in the youth choir she'll lead here in Coeur d'Alene.
The Youth Choir of Coeur d'Alene will progress to collaborative performances with adult groups under Sana's leadership.
"I want the youth in my classroom to be equipped with the fundamentals of singing, and understanding of music theory, so they can have those performing experiences," Sana said. "When people know that they've given their best, they've stretched themselves to the extent of their technical and artistic ability — and they shared that with other people — that's the best experience, and it's what keeps people staying in the arts."
Sana will focus on building strong appreciation with her students for classic musical theories, and then watch those strengths open doorways into the performance community.
The Youth Choir will sing in performances with the Music Conservatory, during Art on the Green, and hopefully in other shows.
Sana is open to performing with local choir groups, like the Cardinal Chorale, when the students are ready, and looks forward to those shared experiences.
"It all comes from the music," Sana said. "I want the students in my class to experience their own art."
Sana believes in the fundamentals of the classics, but also in accessibility of music for a community, like folk songs and regional flavors that expound on Bach's genius experimentations with harmonizing.
"There's a tradition of music," Sana said. "They were writing with what they had for the community they had. We're taking talent from in front of us, and choosing repertoire because of that."
The Youth Choir of Coeur d'Alene is still scheduling private auditions for rehearsals, which begin Feb. 8 at the Music Conservatory. Class rehearsals will be Wednesday evenings. To schedule an audition, email registrar@cdaconservatory.org or call 208-901-8190.
Recent Headlines
---