Lubertus 'Bud' Vanderbilt, 84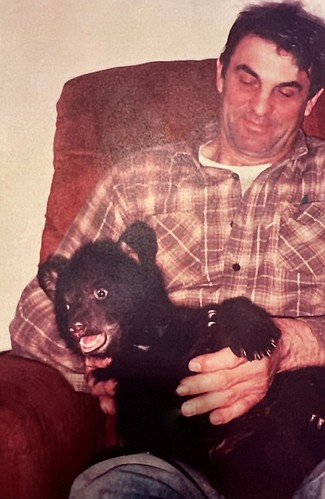 |
February 1, 2023 1:00 AM
Lubertus "Bud" Vanderbilt, 84, of Hayden, Idaho, peacefully passed away while under hospice care Jan. 23, 2023.
Bud was born in Harrisburg, Pa., on July 12, 1938, to Lubertus "Bert" and Mary Vanderbilt.
When he was 2 years old, he moved with his family to their homestead in Hayden, Idaho. Bud attended school in Spirit Lake, Idaho, and graduated high school in 1958. Thereafter, he joined and served in the U.S. Army Reserves from February 1958 to February 1961. As a young man, Bud worked alongside his dad and developed proficient craftsman skills in construction and logging. He was the true definition of a hard worker and strong outdoorsman.
Bud married the love of his life, Mary Johnson, on Nov. 17, 1984. He continued to be her loyal friend and partner throughout his life. They worked side by side on their beautiful Hayden Lake cattle ranch. The ranch kept them busy all day long. They raised many different animals, including large herds of cattle, sheep and even peacocks.
One of the greatest passions was volunteering for the Idaho State Fish and Game for a wildlife rehabilitation center on their property. Together they fostered and rehabilitated baby wildlife, including deer, elk, raccoons, squirrels, bobcats, moose and over 200 baby bear cubs. The animals were all strategically released back into the wild-lands after coming into adulthood. Because of their passionate efforts, they received the Eddie Bauer Heroes of the Earth Award to recognize their efforts in making a difference to preserve the natural environment. Bud was very proud of this and always stayed true to this effort.
Bud never met a stranger. He was the local neighborhood "welcoming committee" and always greeted newcomers with his big gregarious smile. He had a way of making his new friends feel right at home. He was always willing to lend a hand to any neighbor in need. He could tell story after story of the fascinating history of this area and never hesitated to share with any friend over a good cup of coffee and a cookie or two. Bud will be sorely missed, but his memory will live on in the beauty of "the view" of the trees, the mountains and the lake.
Bud is survived by his loving wife, Mary; nieces, nephews, and an abundance of dear friends too numerous to count; and his faithful little lap companion, "Snowy."
Bud's family would like to thank Hospice of North Idaho for their special care of Bud. In lieu of flowers, donations can be made to Hospice in his name (www.hospiceofnorthidaho.org), also, the Kootenai Humane Society (www.companionsanimalcenter.org).
A memorial bench is planned to be built and placed in Bud's name by Coeur Alene Memorial Gardens. Contributions towards the bench can be made and sent to Cd'A Memorial Gardens, 7315 N. Government Way, Cd'A, Idaho 83815. Please visit Bud's online memorial and sign his guestbook at www.yatesfuneralhomes.com.
Recent Headlines
---