Friendship, justice and the anchor desk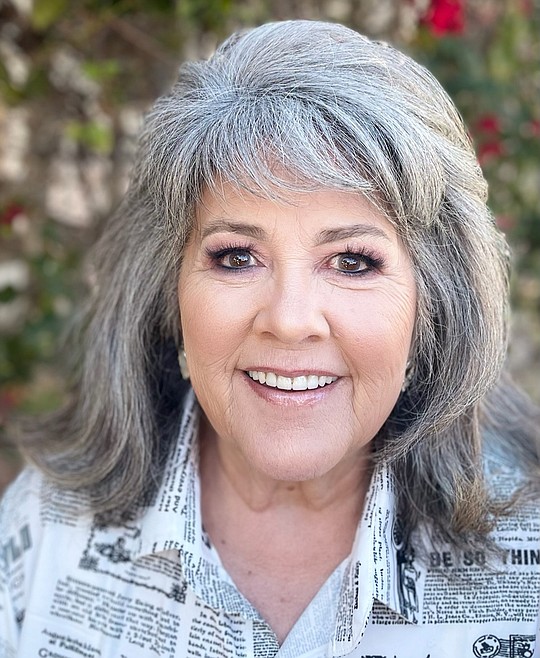 |
February 1, 2023 1:00 AM
Prior to Jan. 24, 2018, I was acquainted with Amy Evans. We served together on an executive board for a nonprofit and each of us were city councilors in our neighboring cities. We had a number of mutual friends, but beyond that, I didn't really know her. Jan. 24, 2018, changed everything.
It was on that day that the saga of Lori Barnes Isenberg's massive embezzlement first came to light. When it was just the tip of an iceberg, Amy and I vowed to do whatever it took to right the ship. We had no way of knowing the time and toll it would take, but we prevailed. We are now real friends, a friendship forged in the pursuit of justice. We'll be friends from here on out.
Tomorrow, on Groundhog Day, Lori completes her five-year federal prison sentence for the embezzlement. She won't be free, though. She will be released immediately into the custody of the state of Idaho to begin serving a 30-year sentence for the murder of her husband, Larry Isenberg. She will not be eligible for parole until 2053, when she's 99 years old.
Groundhog Day, indeed.
• • •
It's not uncommon to see shiny new faces on Spokane's network affiliate stations, the market size lends itself to serve as a training ground for aspiring television reporters. About a year ago, on social media, I came across video clips by an earnest young reporter who seemed destined for prime time.
John Webb is a Wallace native and a University of Idaho alum whose passion for the news business hearkens to journalists of yesteryear, professional and articulate with an ability to tell the story that inspires confidence. Curious, I reached out to John to find out his story.
He told me that his earliest memory of his fascination for broadcasting was at the age of 12, seeing the broadcast segment of a home high school football game. He was mesmerized by the process.
From that point forward, he researched the industry and realized that growing up in the Silver Valley in Wallace, population 808, and "the best little town in America," actually provided many opportunities to be where he's at today.
He compiled quite a resume while in middle school and high school. At 16, he was working as a news and weather anchor at KWAL Radio, becoming the program manager at 17.
"In high school, I started Channel 3 News, a weekly newscast. I taught a media class at WHS, which would put out 10-15 weekly newscasts over Suddenlink Cable and online," recalls John.
Selling advertising, creating local movies and content airing 24 hours a day, seven days a week is pretty solid experience. Through that local channel, John interviewed all five of the Idaho gubernatorial candidates in 2018 and covered President Trump's rally in Missoula.
In 2019, he was off to Moscow to begin earning a degree in broadcasting and digital media. At UI, he worked at the Argonaut and KUOI Radio, student-run operations. In college, he placed twice in the Top 10 National Hearst TV News Competition and won two student Emmys.
After an internship at KHQ, he was offered the North Idaho reporter position and said it was perfect. John was able to report in his hometown area and remain close to Moscow, where he still has many friends.
Covering the story of the murders of the UI students last fall had to have been difficult for someone who'd recently been a student there himself. I recall continuing to be impressed with John's professionalism when he'd report alongside media from all over the country during those early days and weeks of the tragedy.
John admires the work of David Muir, anchor of World News Tonight.
"He reminds me a lot of what some of the best television news anchors were like," John said. "Very serious, straight to the point, and completely down the middle." Muir always ending the show on a happy note is a point of admiration, too.
I'll take a page from my young friend John and end this column on a happy note. On Feb. 11, John will realize a childhood dream and become a weekend anchor at KHQ. He took the initiative, worked hard and created opportunity. And that's how you succeed in life and in business.
• • •
Happy birthday on the first day of February to my first born Alyssa Perry Stromberg, who shares the date with Laura Little, Colleen Provost, Leslie Tibbs, Tonya Myers, Kristi Rietze, Susan Cook, Deedie Beard, James Ownbey, Jesse Anglen and Jamie Benner. Tomorrow Ron Koontz, Donna Wemple, Randy Medlock, Chad VanBrunt and Seth Yostlight up the candles. On Friday Jackie Jameson, Leslie Damiano, Cindy Spence, Denise Lundy, Dawn Magness, Kay Burke and Donna Armbruster celebrate. On Saturday Cindy Mead, Connie Johnson, Chariesse Gross and Nancy Wilson do the birthday dance. Susan Jacobson, Sophie Medlock, Leslie Deubner, Sharon Anderson, Vicki Johnson and Jeanette Dunn mark their birthdays on Sunday. Marie Widmyer, Quinn Widmyer, Jimmy McAndrew, Samuel Nolting, Randy Oaks, Rich Morrow, Carole Fredekind, Cris Burnham, Rick Altman, Pat Clevenger, Stephen Scott, Lisa Hunt, Duane Justus, Matt Ormeshed (40!) and Mike Grabenstein celebrate on Monday. Carlette Johnson Smith, Pat Coffield, Amanda Miller, Jim Thyssen, Lori Malin, Angel Duthie, Terry Ellis and Shawn Aldrich take another trip around the sun Feb. 7.
• • •
Kerri Rankin Thoreson is a member of the National Society of Newspaper Columnists and the former publisher of the Post Falls Tribune. Main Street appears every Wednesday in The Press and Kerri can be contacted on Facebook or via email mainstreet@cdapress.com. Follow her on Twitter @kerrithoreson.
Recent Headlines
---