Bros in bras put on show for good cause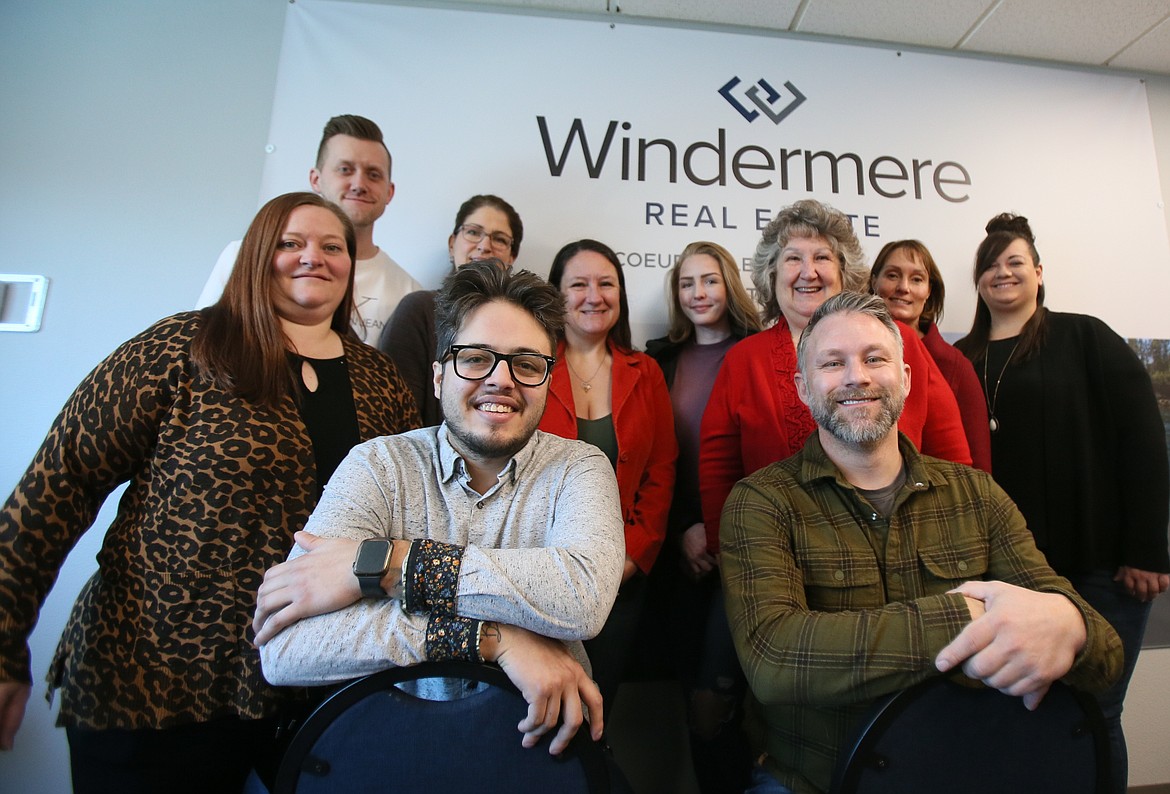 Bras on Dudes 2022 brought in $30,000 that was donated Monday to the Windermere Foundation, which will donate the whole amount to the Cancer Care Northwest Foundation to help local people in their battles with cancer. Front, from left: Dude of the Year 2021 Tyler Zoesch and 2022 Dude of the Year Nate Breazile. Back row, from left: Jenna Ahearn, Isaac Loren, Jennifer Jenkins, Holly Hansen, Lacie Griffin, Karen Hansen, Brooke Breckenridge and Brandie Binfield.
DEVIN WEEKS/Press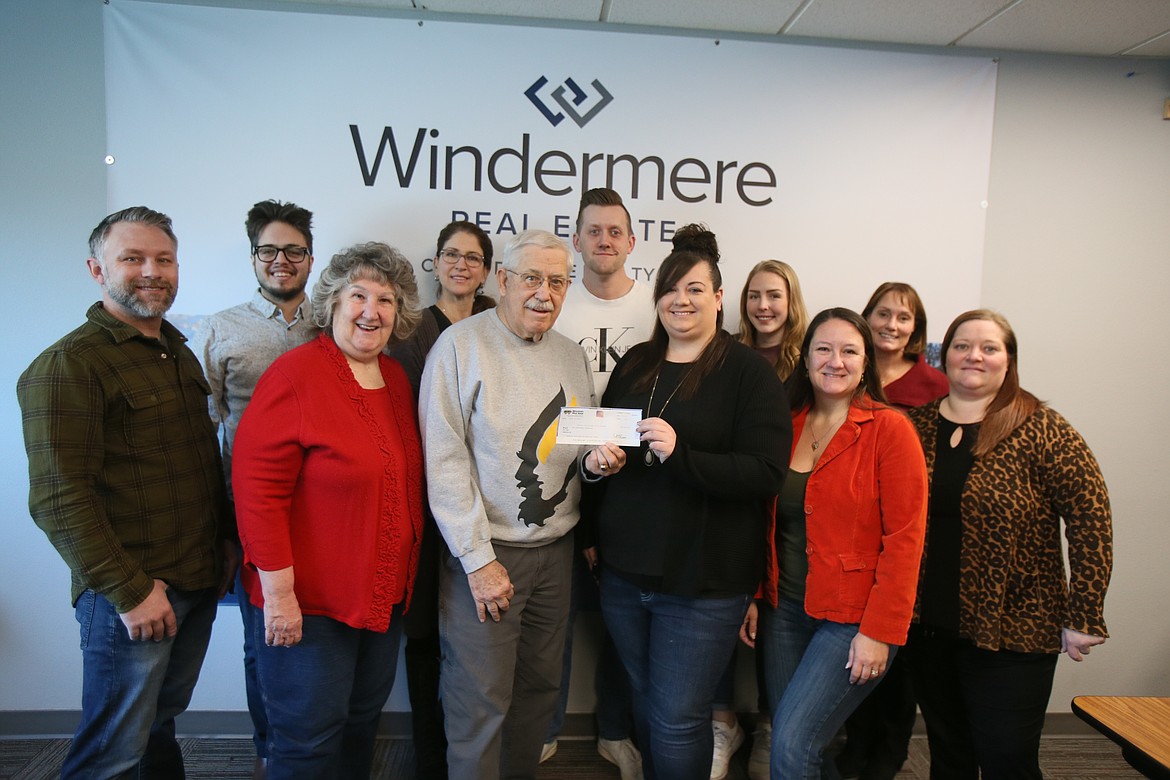 Bras on Dudes committee members on Monday present the Windermere Foundation with $30,000 raised at the November event to support local cancer patients. Front row, from left: Nate Breazile, Karen Hansen, Dick Jurvelin, Brandie Binfield, Holly Hansen and Jenna Ahearn. Back row, from left: Tyler Zoesch, Jennifer Jenkins, Isaac Loren, Lacie Griffin and Brooke Breckenridge.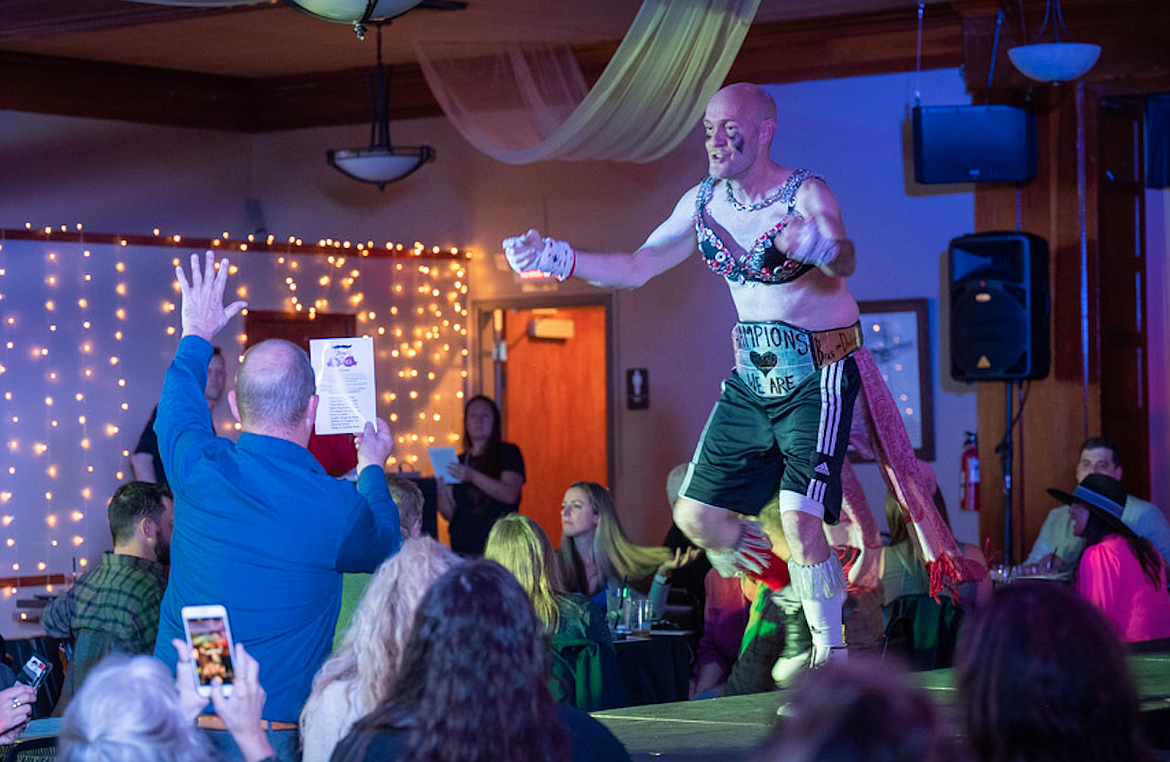 Cristopher Lucas, from the local band the RUB, shimmies for the audience Nov. 4 during Bras on Dudes at the Coeur d'Alene Eagles. The event raised $30,000 to support local cancer patients.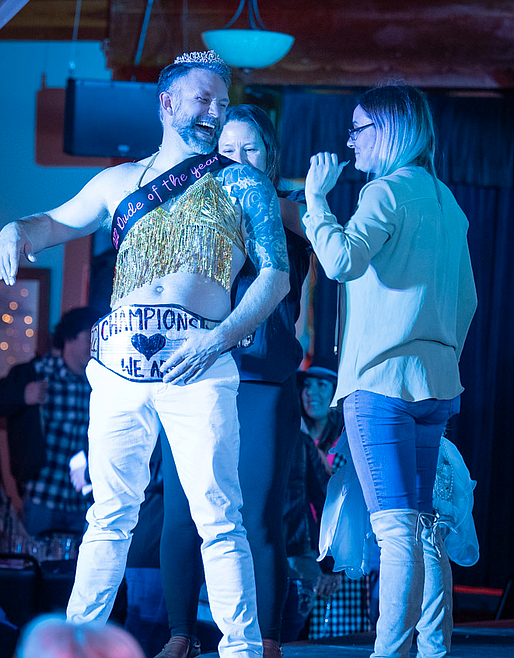 Nate Breazile is crowned Dude of the Year at the 2022 Bras on Dudes event at the Coeur d'Alene Eagles in November. The event raised $30,000 that will help local cancer patients with expenses not covered by insurance, such as gas and groceries.
Previous
Next
by
DEVIN WEEKS
Staff Writer
|
February 1, 2023 1:05 AM
After the laughter and the shaking of the moneymakers had subsided, the coordinators of the Bras on Dudes event were in awe of how much money their gloriously garmented guys generated during the Nov. 4 event.
"There were tears," Windermere agent Holly Hansen said Monday during a gathering at the Windermere/Coeur d'Alene Realty office on Northwest Boulevard.
Hansen, who founded the event 11 years ago with mom and real estate partner Karen Hansen, announced the 2022 Bras on Dudes event brought in a pleasantly unexpected $30,000 in a year wrought with economic challenges.
"Ticket sales weren't where they had been the previous year," Holly Hansen said. "The fact that so many people stepped up and were so generous, we were able to bridge that gap."
Bras on Dudes is a decorated bra auction and fashion show that supports local cancer charities. Funds raised at the 2022 event were donated to the Windermere Foundation, which will donate them to the Cancer Care Northwest Foundation.
The most Bras on Dudes had raised in a year was $20,000, until a record-breaking $35,000 event in 2021.
"To keep that momentum for this year and do $30,000 was great," said Brandie Binfield, who manages finances for the event.
"It's amazing," she said. "It's capturing a piece that insurance doesn't take care of and the things we don't think about that we take for granted. Buying gas, that's something that we all do every day not thinking about it. For somebody going through that, they don't have the money to do that."
The Cancer Care Northwest Foundation is a nonprofit that helps Inland Northwest cancer patients and their families through educational, emotional and financial support. It may offer patients and their families financial support for basic necessities such as transportation, prescriptions, groceries and rent, as well as counseling and community resource referrals.
"These patients feel like it's a lifeline in a really hard time," Cancer Care Northwest Foundation Vice President Brooke Breckinridge said.
Funds from the foundation have helped elderly patients afford oxygen tanks and single moms buy groceries to feed their children, she said.
"That's what matters," Breckinridge said.
Tyler Zoesch and Nate Breazile have participated in the lighthearted Bras on Dudes event for several years, earning Dude of the Year titles and amassing great appreciation for their talents on the runway.
"It's an opportunity for me to give back, because cancer affects me personally," Breazile said. "If I can stand a little humiliation for a night and raise some money to give back to the community, so be it. It's fun."
This cause is especially close to Zoesch's heart, as he lost his dad to cancer last year.
"I know how much it means to everybody else. It helps a lot," Zoesch said. "I know there's a lot of people that wouldn't be willing to put a bra on themselves to make $30,000. For me, it's easy, no question. I'd do it year 'round."
The date for the 2023 Bras on Dudes event has not yet been set. Organizers said it will be at the Coeur d'Alene Casino, because it has outgrown the ballroom in the Coeur d'Alene Eagles Lodge, where it has annually been held.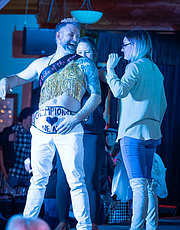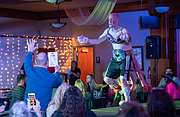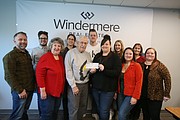 Recent Headlines
---