Fun everywhere at the fair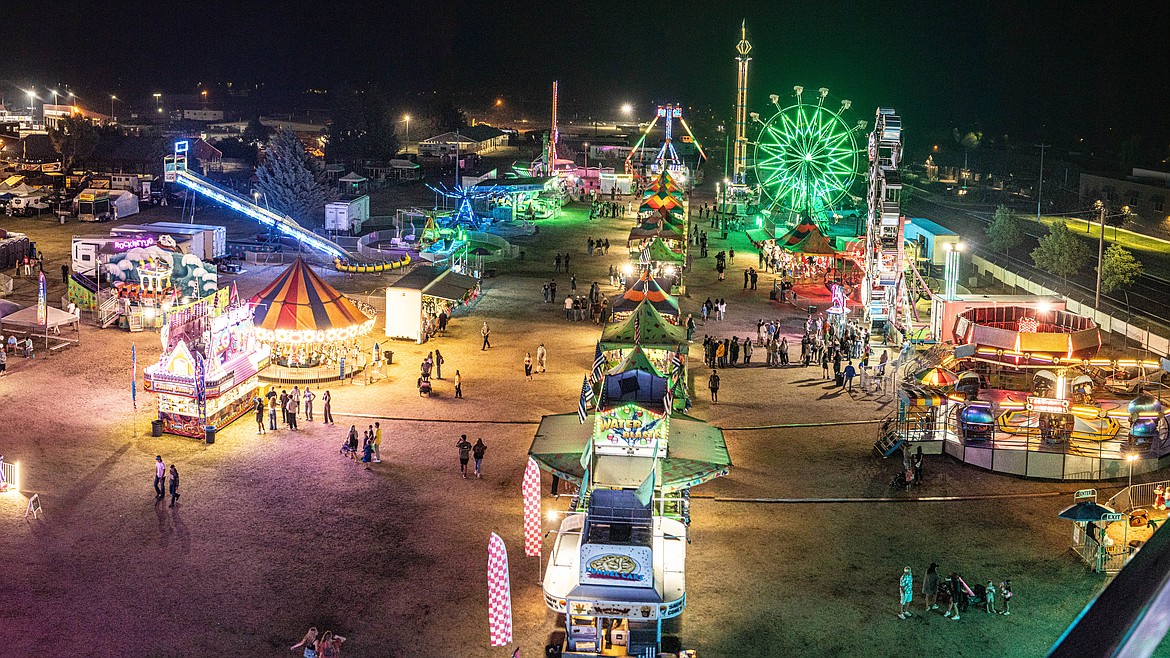 The North Idaho State Fair, as seen from atop a ferris wheel late Monday evening.
Photo by KEVIN DOCKTER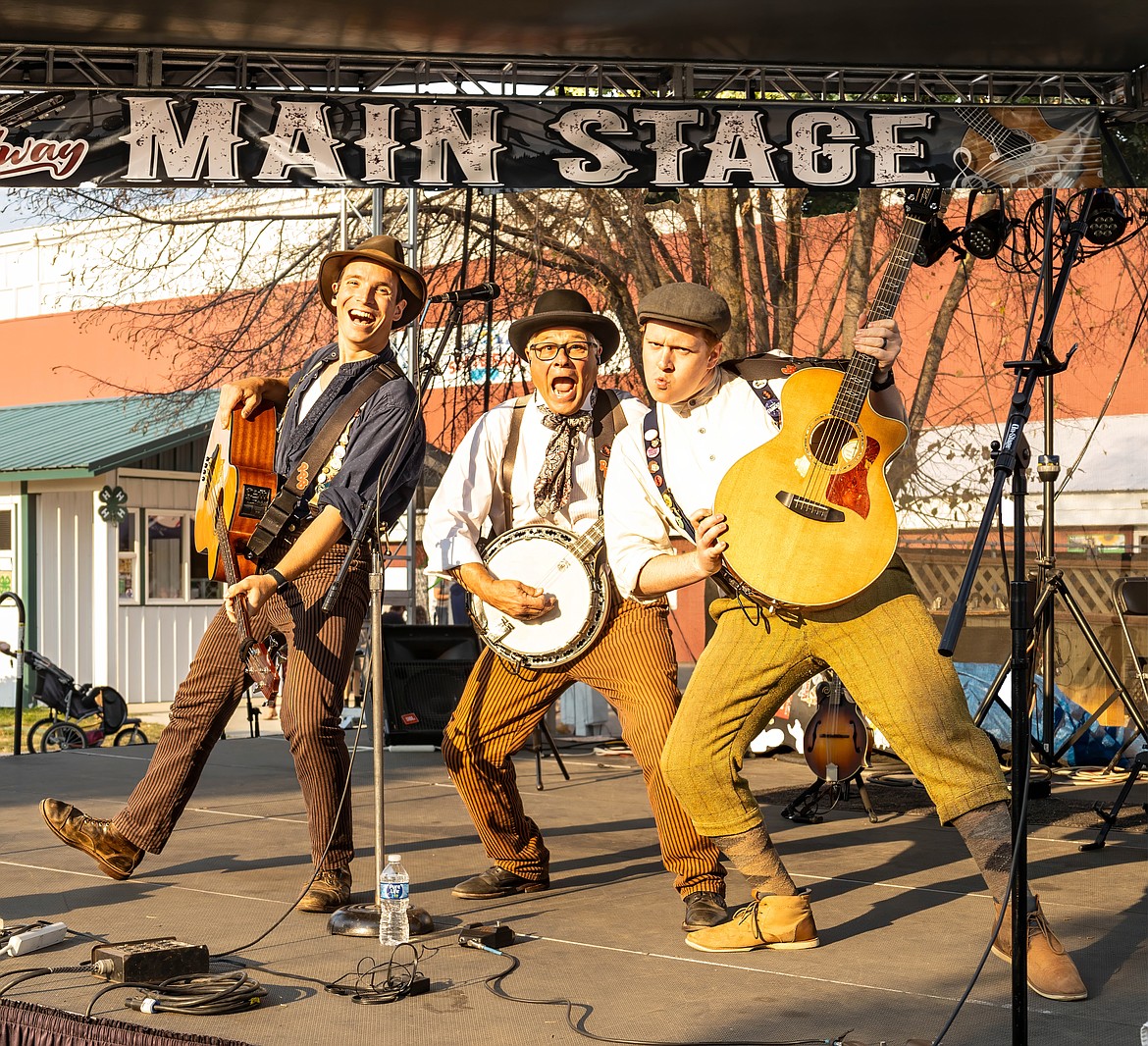 The Rock Bottom Boys perform on the main stage at the North Idaho State Fair.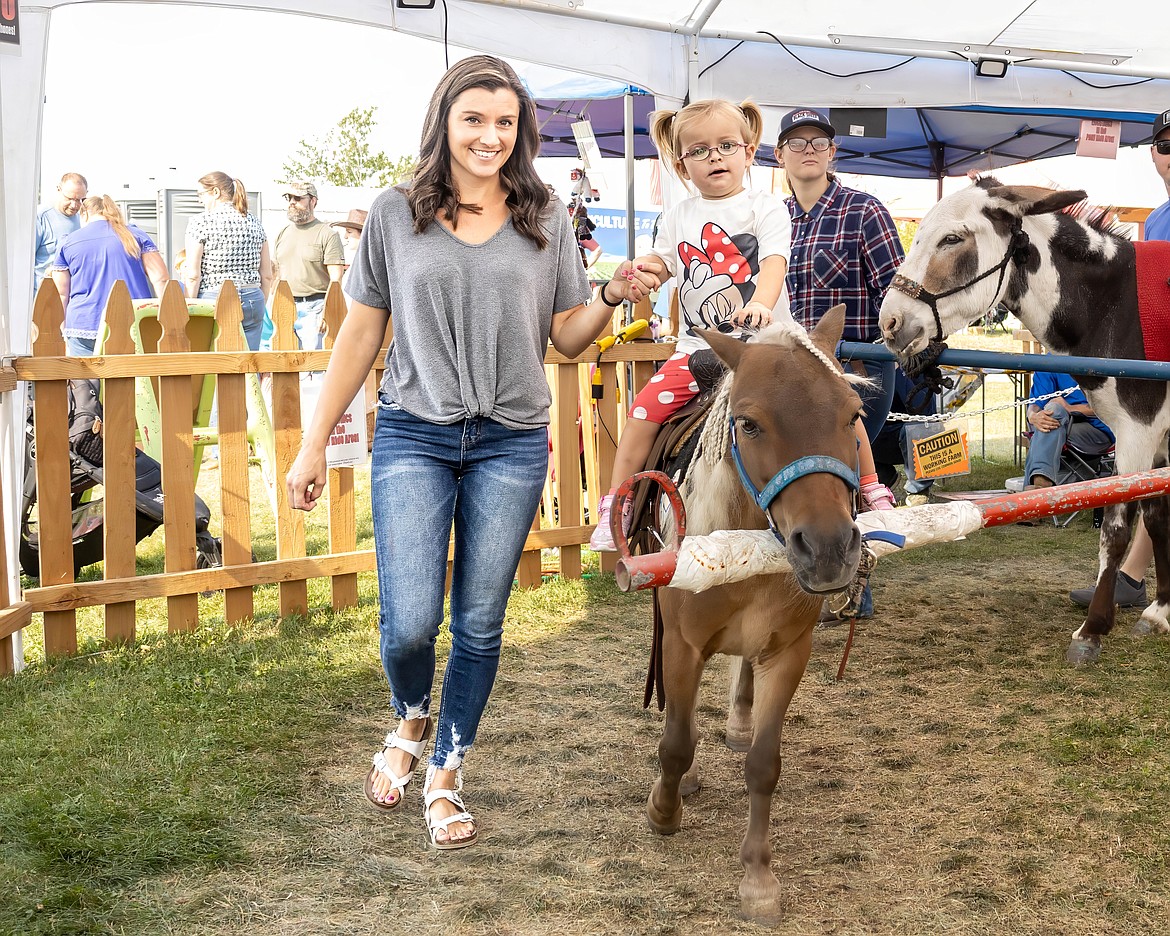 Caitlyn Schmidt and daughter Aspen enjoy a pony ride Wednesday at the fair.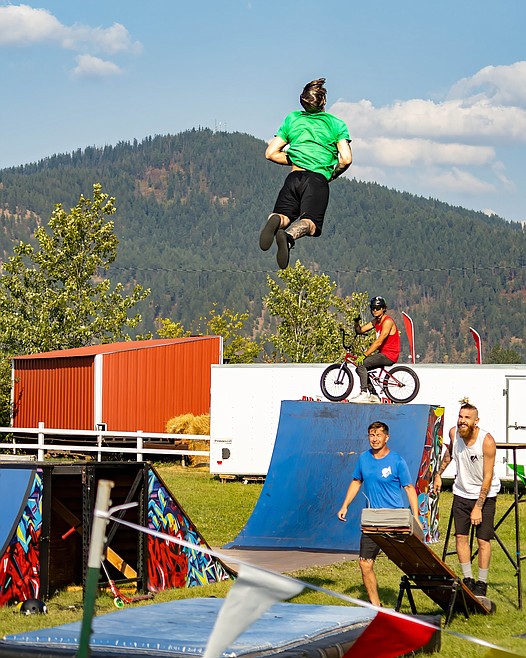 BMX stunts and trampoline achievements during the Off Axis Stunt Show.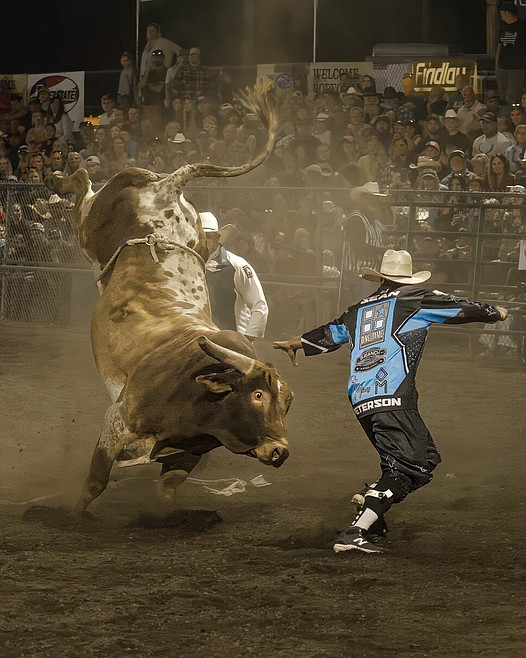 A bull kicks up its hooves Thursday during the Xtreme Bulls during the Gem State Stampede at the North Idaho State Fair.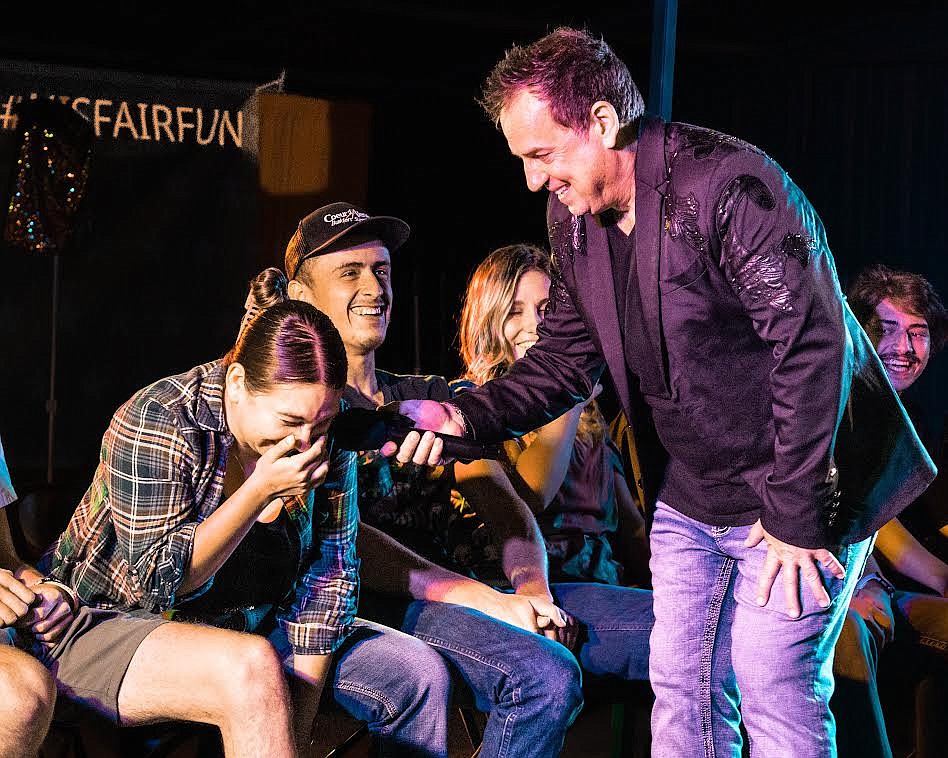 Tyzen Paley, master hypnotist, told volunteers that a duck has just had a heart attack and they needed to save it. The volunteer on the left is giving the imaginary duck CPR.
Chase Rice performs Tuesday evening during the North Idaho State Fair's Party in the Dirt Concert Series.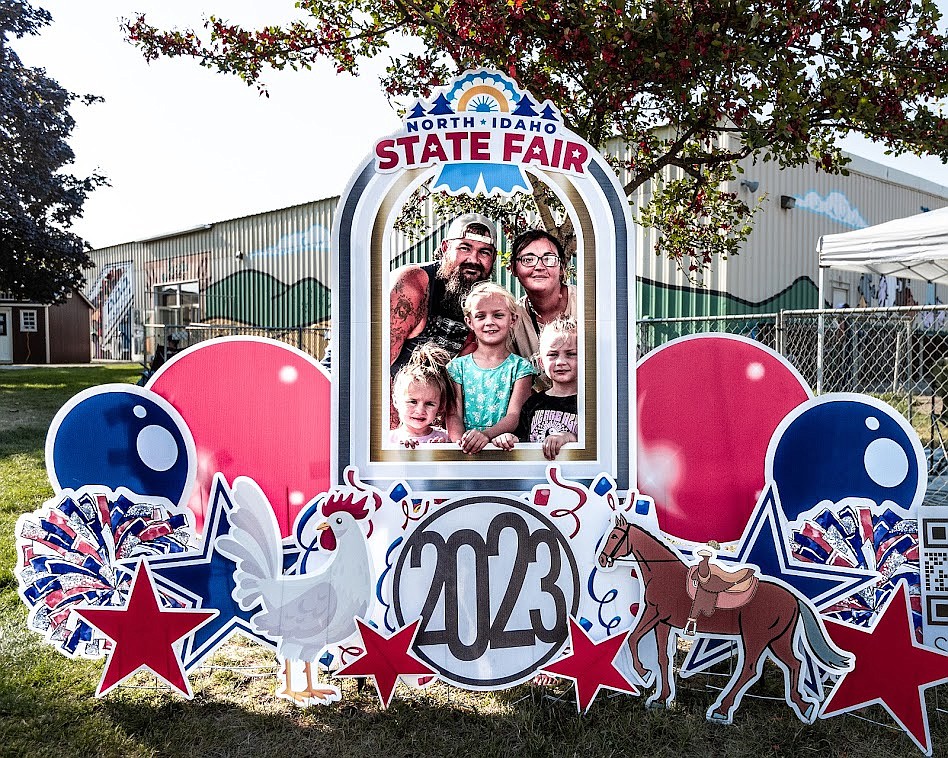 Going to the Fair: Parents Chuck and Stormy with their three kiddos, Pasley, Roselee and Kinsleigh.
Previous
Next
|
August 26, 2023 1:06 AM
It has been nearly 10 days of acres of fun of all kinds at the North Idaho State Fair. The final days of this year's fair are today and Sunday.
Recent Headlines
---