Thanks for the respite, but bring summer back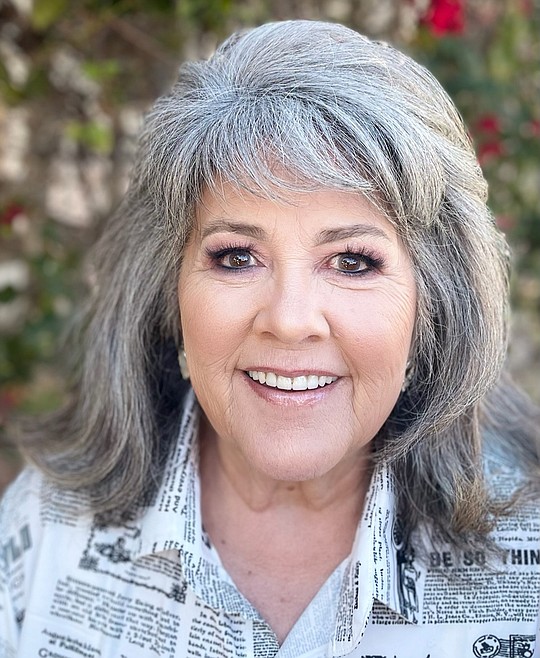 It's the last week of the fair … AKA, the third week of August. Predictably, I find myself shaking my head, muttering, "Where did summer go?" We're at least a month out from pumpkin spice and the leaves changing colors, but a couple of days of cooler, wet weather has been a good thing. I'm sure those fighting the wildfires in the area are grateful for some relief.
I turned on the oven instead of the patio grill and made pot roast for dinner, resisting the urge to curl up under a quilt with a good book on Deadline Tuesday. As someone whose favorite season is summer and who, on purpose, travels to the desert to bask in the sun like a lizard on a rock, this week I was wearing socks and a hoodie, happily.
Note to Mother Nature, despite embracing a couple of days of cool, we're not done with summer. You can turn the heat back up at any time. The lake is calling. Thank you.
• • •
Thanks to my pal Garrison Keillor of Prairie Home Companion fame, I learned a new word ... doxology, which is how he described the following ode to fairs. He overlooked my favorite food item from the North Idaho State Fair, which in the olden days of the 1960s when I first started attending was called the Kootenai County Fair. Lions Club corn on the cob is a must-have for me. An elephant ear for dessert is optional.
• • •
O Lord protect this festival
The riders as they rise and fall.
The jams and pickles and the pies
Competing for the First Grand Prize.
O Lord we thank thee for this food,
When we are in a cheese curd mood.
For Pronto Pups and onion rings
Doughnuts and other deep-fried things.
Praise God from whom all blessings flow
Praise him for fair and rodeo.
Praise him for sugar and for grease,
And may he grant our stomachs peace.
• • •
To those parents who sent their progeny off to college for the first time this month, just a reminder that Thanksgiving is just three months from now and Christmas vacation will soon follow.
• • •
If you've sent an email to mainstreet@cdapress.com in the past month and have not received a response, I just discovered that there was a glitch in my email. Please resend, all is good now.
• • •
Happy Birthday today to Art Flagan, Susie Heitstuman, Beth Dagastine, Debbie Berger, Bobby Bunch, Donnie Goodnature and Rod Robins. Tomorrow, Peggy Turrell, Karen Sorbel, Mike Dodge, Linda Fox, Lori Chissie, Sarah Rasmussen and Eric Burgeson blow out the candles. JJ Jaegar, Jeff Selle, Ali Shute, Angie Penzkover, Rhonda Budvarson, Staci Anderson, Cindi Carlson, Mack Mannschreck and Lydia Myers take another trip around the sun Friday. On Saturday, Sofia Armstrong, Pam Grenny, Cam Crollard, Juilianne Rinard, Perry Peterson, Warren Bakes, Irene Watkins, Troy Blood, Lita Balbin and Phil Higgs will celebrate. Jan Berry, Peggy Sawicki, Ed Mitchell, Mike Wood and George Forgacs do the birthday dance Sunday. Monday birthday wishes to Dirk Scott, Freya Jensen, Jack Reiswig, Marissa Leupold, Steve Slaney, Michelle Garcia, Samantha Dirks, Becky Fletcher, Darlene Johnson, Judy DeTar, Karen Huber, Laurie Sutton, Loretta Richards, Pearl Brown and Spencer Messina. Best wishes Aug. 29 to Jeannie Peugh, who shares the date with Ashley Smart, Stacey Holley, Randy Marmon, Cindy Foulk, Bob Myklebust, Lori Barker, Cody Jewell, Merle Bartlett and Arvada Schmacher.
• • •
Kerri Rankin Thoreson is a member of the National Society of Newspaper Columnists and the former publisher of the Post Falls Tribune. Main Street appears every Wednesday in The Press and Kerri can be contacted on Facebook or via email mainstreet@cdapress.com. Follow her on Twitter @kerrithoreson.
Recent Headlines
---