OPINION: Pride wrap-up: Gratitude, growth and anticipation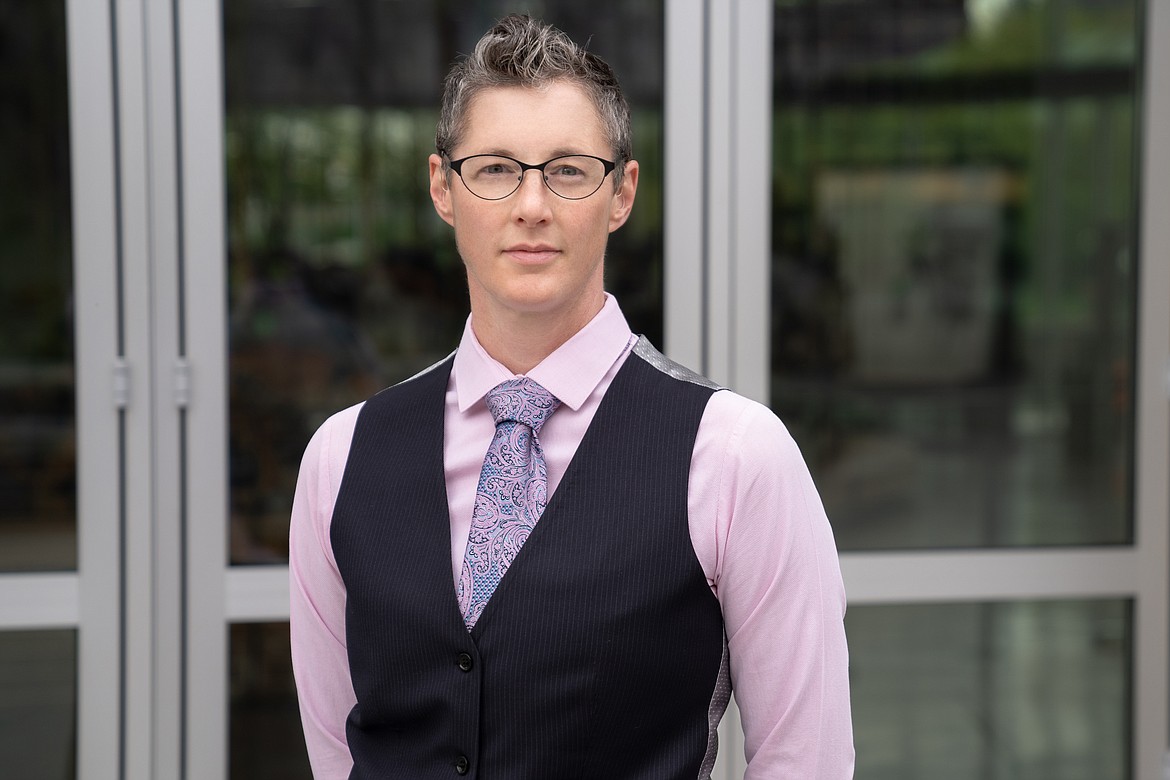 As Pride season draws to a close, we, at the North Idaho Pride Alliance take a moment to reflect on what the last year has meant for us. Established in 2016, NIPA is a budding nonprofit seeking to create a North Idaho where LGBTQIA+ people belong, can connect and are empowered to thrive. We accomplish this through our threefold approach of educating, advocating and networking.
Since taking the helm as NIPA's brand-new executive director, my current sentiments are captured in three words: gratitude, growth and anticipation.
First and foremost, NIPA wishes to extend our deepest gratitude to all of our volunteers and donors for your outpouring of generosity and support. It is an understatement to say that community commitment was instrumental in making this year's Pride in the Park our most successful yet, with a record turnout, shining a light on the growing spirit of acceptance in North Idaho.
We offer our sincerest appreciation to the public safety officials who unwaveringly protected the rights of all to peaceably assemble, along with Mayor Hammond, who declared the month of June as Coeur d'Alene's "LGBTQIA+ Pride Month." We also extend our earnest thanks to The Press, whose thorough reporting not only captured the wholesome and celebratory spirit of the event, but also played a pivotal role in fostering understanding and acceptance within our community.
Finally, a hearty thank you goes to all of our sponsors, including North Idaho Aids Coalition, Kootenai Clinic Family Medicine Residency, Numerica Credit Union, Idaho Democratic Party, Mountain Madness Soap Co. and Planned Parenthood of Greater Washington and North Idaho.
Last year's Pride in the Park was transformative for our tiny nonprofit. The events that transpired that day spurred national-level attention for Coeur d'Alene, and we, like all city residents, are grateful to the concerned citizen who reported suspicious behavior. Despite the challenges we faced, the momentous turnout last year highlighted the continued need for LGBTQIA+ programming here in North Idaho. As such, NIPA has prioritized growth, building relationships and establishing trust throughout the community.
We are now proud members of the Coeur d'Alene Regional Chamber and have strengthened our partnership with Western States Center. We've met with local and federal law enforcement, along with the U.S. Attorney's Office, to understand public safety concerns and appropriate responses to criminal and civil violations of the law.
Ultimately, these connections led to another phenomenal Pride in the Park this year, with vendors up 7% and sponsorship up 50%. Notably, we assisted the stand-up of a reinvigorated CDAKootenai PFLAG Chapter. Moreover, local businesses like Stylus Wine Bar, Browne Family Spirits and Bad Magic Productions (Timesuck and Scared To Death Podcasts) took the initiative to host their own fundraisers on our behalf, a testament to the growing support for LGBTQIA+ folks in an area that has historically grappled with appreciation for diversity.
This brings me to my final sentiment: anticipation. While we've come a long way in one short year, there is still much work to do here in North Idaho, and your Pride Alliance is up to the task! I've been repeatedly asked since taking this position why Pride matters. The city ordinance prohibiting discrimination due to sexual orientation and gender identity/expression, enacted nearly 10 years ago, and upon which the city's Pride Month Proclamation is based, shows incredible forethought by its founders.
As an Air Force veteran who served the majority of my career under "Don't Ask, Don't Tell," I'm disheartened to have come full circle, revisiting many of the issues I'd seen resolved over the course of my lifetime. Pride is more than a celebration; it's a safe space where those who cannot yet live authentically seek hope and support, and it's an opportunity to remember those LGBTQIA+ folks who have sacrificed immensely for the rights we enjoy today. To put it bluntly, Pride is a life and death issue for many; quite literally, Pride saves lives!
Since becoming a North Idahoan, I've learned of the extraordinary challenges previously overcome by this community, I've been humbled by the recent unification to reject hate, and I am truly honored to lead an organization that models the epitome of resilience. In anticipation of the coming year, I invite you to remain engaged in NIPA's year-round programming, as we work to bring you an even more exceptional Pride in the Park 2024.
We've come a long way since our 2016 inception, and we move forward in hope as together, we can continue to break down barriers, build bridges and nurture a community that cherishes each of its members for who they are.
• • •
Dr. Sarah Lynch is the executive director of the North Idaho Pride Alliance.
Recent Headlines
---