Friendships that go the distance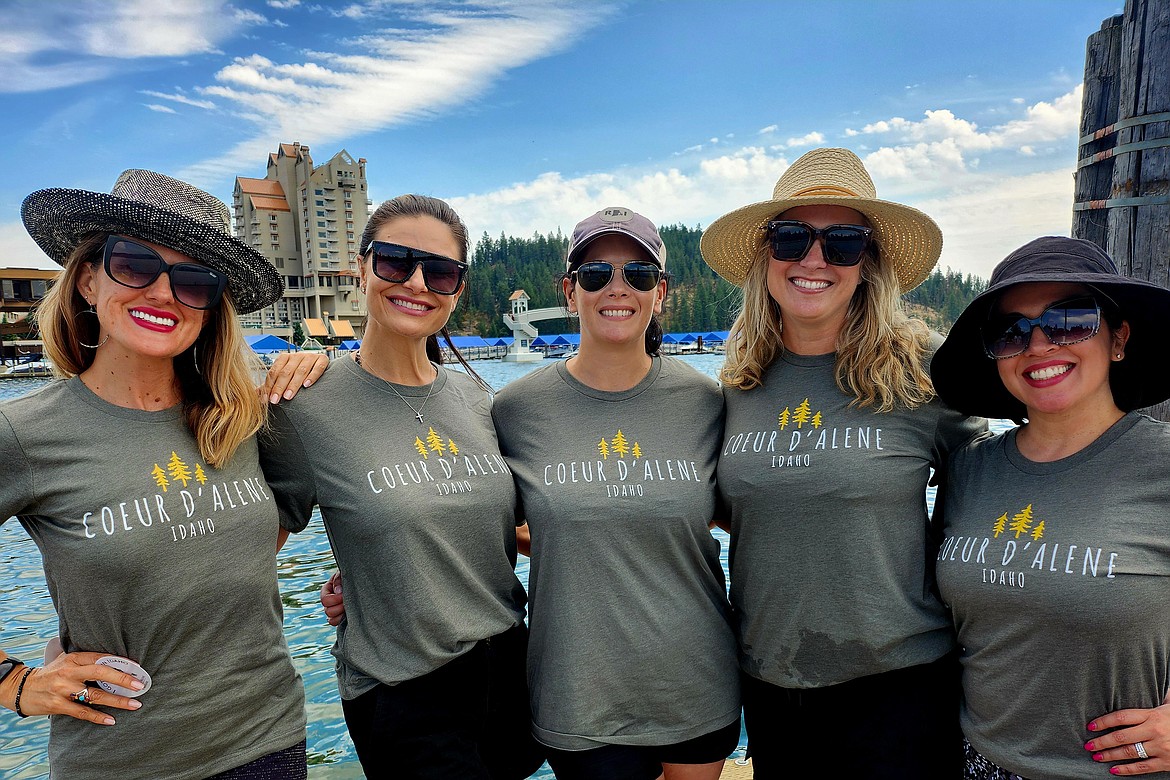 From left, Sarah Polk (Idaho), Nicole Bigham (Pennsylvania), Nicole Colletti (Rhode Island), Whitney Fuller (Georgia) and Michelle Neves (Massachusetts) on the dock after parasailing.
Photo courtesy of Kerri Thoreson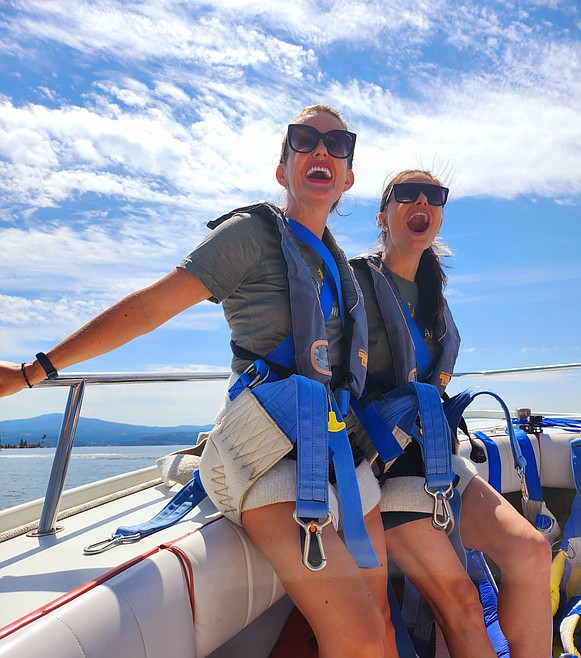 Sarah Polk and Nicole Bigham react to seeing the parasail unfurl before their first-ever ride.
Previous
Next
July has been filled with family reunions and class reunions and one that was rather unique. In August 1994, our daughter, Sarah, as Miss Idaho Teen USA, traveled to Biloxi, Miss., to compete in the Miss Teen USA Pageant. Back then, Miss Teen USA was a live primetime network broadcast on CBS so the state titleholders spent two weeks there in rehearsals, as well as competing.
The first day, Sarah was assigned a roommate, Nicole Bigham, Miss PA Teen USA. They couldn't have been more different but became fast friends. In 1999, several of the girls gathered for a five-year reunion at the Miss Teen USA Pageant in Louisiana. That began nearly three decades of reunions and enduring friendships.
Ironically, a few years ago, Sarah and Nicole both had followed careers to the Phoenix area and now see each other regularly. When Sarah mentioned that she was coming home for much of the summer, Nicole and another friend, Whitney Fuller, Miss Georgia Teen USA, said they'd love to see Idaho. Neither had ever been to the Gem State and southern girl Whitney had never been this far west and north. So a month ago, plans were made, and two more friends from the pageant, Nicole Colletti, Miss Rhode Island Teen USA, and Michelle Neves, Miss Massachusetts Teen USA, signed on to make their first visit to Idaho, too.
Last week, 29 years after they all met as teenagers, a most epic girls long-weekend slumber party took place in beautiful North Idaho. It was fun for me to see these now-40-something women pick up right where they left off. It's always a treat to see the place we live through the eyes of people seeing it for the first time. Coeur d'Alene didn't disappoint.
Their first adventure was a birds-eye view of Lake Coeur d'Alene via Coeur d'Alene Parasail. Kudos to Jamin and Leo for making it extra fun. Saturday night was dinner at Tony's on the Lake's patio overlooking dozens of boats on Bennett Bay, all enjoying the private concert by Journey, and capped by a fireworks show. Way to make a great impression, Coeur d'Alene!
Here's to friendships that go the distance.
• • •
The lazy dog days of summer are anything but. So take time my friends to enjoy the incredible place we're blessed to call home!
• • •
Jonathan and Raydeane Owens' most excellent "Family Feud" game show adventure of 2022 will be re-run Wednesday, Aug. 6, through Friday, Aug. 8. A wee bit of suspense is eliminated since they appear in multiple episodes. You can check out Jonathan, Raydeane, their son, Seth Owens, daughter Jaymee Paul and her husband, Christopher's, encore episodes on KAYU Fox 28 at 7:30 p.m.
• • •
Purple Heart Day is observed Aug. 7 and is a time for Americans to pause to remember and honor the brave men and women who were either wounded on the battlefield or paid the ultimate sacrifice with their lives in service to America.
• • •
Happy birthday today to Austin Viles, Mandy Averill and Matt Odd. Tomorrow Ronda Smithson, Jessica Hendricks and Steve Cox put on their party hats. On Friday Amy Evans, Jennifer Custer, Ben Fairfield, Jack Glinski, Sara McDrummand, Toni Caywood, Joel Bertsch, Michele Wood, Erin Delaney and Amy Ford take another trip around the sun. On Saturday, Kristin Kilmer, Doris Weaver, Dave Holinka, Jonathan Thomas Burnett and Danna Ziegler celebrate. Tracey Fouche`, George Evjen, Brenda Knight, Rick Marshall, James Fulton, Shirleen Jacobs, Christine Maiani, Kelli Aiken and Tom Wood will toast another year Sunday. Bill Kinder, Cindi Wimmer, Greg Delavan, Bob Nonini, Billie Collins and Dan Dahl blow out the candles Monday. Aug. 8 birthdays will be celebrated by Roberta Larsen, Sara Meyer, Jodi Anderson, Eli Yates, Jeff Humphrey, Ken McMeans, Virginia Griggs, Jim Hollingsworth, Jennifer Bokma, Heidi Phillips-Allen and Patty Collins.
• • •
Kerri Rankin Thoreson is a member of the National Society of Newspaper Columnists and the former publisher of the Post Falls Tribune. Main Street appears every Wednesday in The Press and Kerri can be contacted on Facebook or via email mainstreet@cdapress.com. Follow her on Twitter @kerrithoreson.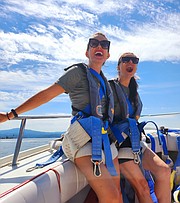 Recent Headlines
---