OPINION: Don't listen to misinformation about Cd'A school levy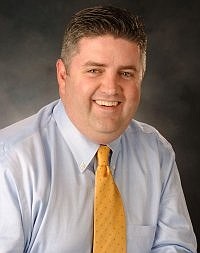 by
MIKE KENNEDY/Guest Opinion
|
April 28, 2023 1:00 AM
There's a Greek proverb that says: "A society grows great when old men plant trees in whose shade they will never sit."
It's time for us to plant some trees.
As a 32-year Idahoan, father of seven (all products of Idaho public schools, K-12 to college), and a CEO with 80 employees, the school levy vote next month is incredibly important.
I believe in facts about what's at stake in this Coeur d'Alene levy and what's really happening in our schools.
There's misinformation circulating about this levy — specifically how much it will cost taxpayers. Here is the truth: A taxpayer living inside the district who owns a home valued at $500,000 will pay $6.29 more per month than they are currently paying under the existing levy (the current levy expires June 30, 2023).
That's the bottom line — about $6 extra per month to keep educating our kids.
And even with that, the tax rate will be nearly half of what it was eight years ago (see https://www.cdaschools.org/Page/10838).
I understand why people are asking questions about how much the levy will cost and what we get in return for that investment — people should know the facts.
So, without embellishment, here is what we are facing if this levy fails:
• Student athletics will be ended.
• Music and art programs will be ended.
• Extracurricular programs will be ended.
• Special education classes for kids with disabilities will be cut.
• 300 jobs will be eliminated — including teachers, nurses, counselors, principals, safety and security officers, and others.
• Dual-enrollment programs will be put at risk.
• KTEC will be put at risk.
I'm currently the volunteer board chairman of the Cd'A Economic Development Council (Jobs Plus). The work we do on job creation, retention and improving wages will be negatively impacted if this levy fails.
Professional people have options in this economic climate. In just one example — having top doctors, nurses, medical aides and pharmacy techs leave the area to ensure their kids have good education options will be a huge blow to local health care. Not to mention the economy and the future — and good luck getting shorter wait times for your doctor's appointments.
There is also misinformation spreading about "accountability." The state of Idaho requires accountability and adherence to standards from all school districts in the state.
Every dollar the district spends is posted on the district's website. Much of the state and federal funding the district receives is earmarked for specific purposes and cannot be spent on programs not required by the state. Programs that aren't required include school resource officers, athletics, music and art classes, advanced learning classes, mental wellness and more.
Some misinformation has focused on a $22.9 million "surplus" in the district's budget. This is not a budget surplus. By law it is a holding account designated to fund specific areas:
• $4M for land acquisition.
• $7M for bond payments.
• $5M for deferred maintenance.
• $1.5M for nutrition services fund balance.
• $2M in ASB funds for specific schools.
• $3.4M for grant-funded programs and specific small program operations.
Saying that the district is simply repeating the March levies is also incorrect. Elected school board members listened to the community after the two levies failed in March and they changed the request. They removed the "perpetuity clause" from the supplemental levy and are not asking taxpayers to fund physical building repairs (even though those are still needed).
This two-year $25 million supplemental levy is absolutely fundamental to the success of our students across the district. Losing $25 million from the operating budget will require cuts that will have a terrible impact on our kids and our community.
Don't listen to the misinformation — know the facts.
We can't let this levy fail. It's time for us to step up for our kids and plant some trees. Vote YES on May 16.
• • •
Mike Kennedy is president and CEO of Intermax Networks, board chair of CDAEDC (Jobs Plus) and a former Coeur d'Alene City Council member.
Recent Headlines
---