OPINION: KCRCC requires Nevada astroturf to fight Idaho's grassroots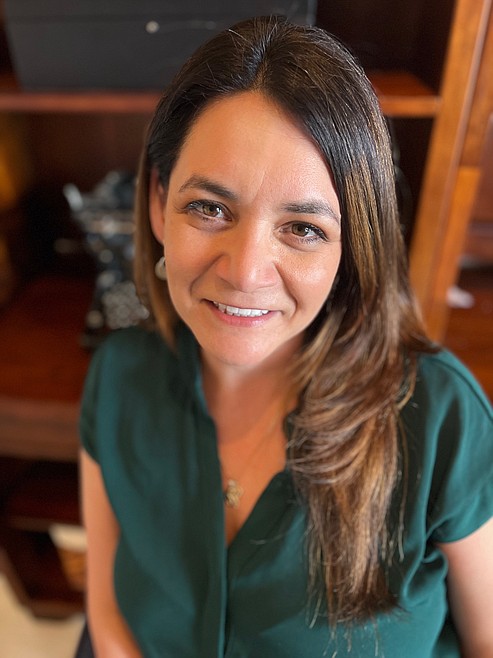 People are surprised to learn Idaho candidates and the Kootenai County Republican Central Committee use an out-of-state political strategist to attack other Republicans.
Rory McShane of McShane LLC, has received over $215,000 since 2021 from Idaho candidates like Scott Herndon, Art Macomber, Dave Reilly and several others. McShane also provides campaign strategy to Brent Regan's KCRCC. The KCRCC's Rating and Vetting System plays a role in this strategy.
If you live in Kootenai County and have received a political text from KCRCC, McShane probably sent it. He is known as the "political texting king."
If you received a text from what appeared to be Kootenai County Democrats, McShane probably sent that too.
In a television interview in Las Vegas, McShane estimated that his staff had manually sent over 10 million texts during Nevada's fall election cycle.
Idaho GOP Region 1 Chair, Bjorn Handeen, seeks out volunteers for Nevada's races in fringe online chat groups. Is KCRCC helping McShane clients in other states besides Nevada?
How many out-of-state operatives are in our local races acting like they live here, texting about books in a local library and community values?
Examples of McShane's misleading political texts appeared in North Idaho College's Board of Trustees election in 2022.
One text suggested candidates Brad Corkill, Tarie Zimmerman and Pete Broschet were the Democrats that Kootenai County Democrats supported. "KC Democrats support Brad CORKHILL (sp), Tarie ZIMMERMAN, Pete BROSCHET for NIC Trustee. Vote 4 Equity & Diversity Nov. 8."
All candidates were longstanding, known registered Republicans. Corkill is a former KCRCC party chairman prior to Brent Regan. By using words "Democrats," "Equity," and "Diversity" — the text was designed to link Republican candidates in a non-partisan race falsely to national level leftist issues.
A "KCRCC ALERT" text advised a "Friend of NIC burning effigy of Republicans downtown Coeur d'Alene. Vote 4 SANITY. Hartman, Sheridan, Waggoner."
The text gave the impression that the anniversary of England's Gunpowder Rebellion in 1605, celebrated at a British-themed pub, was somehow related to NIC's trustee race. The text gave an impression Antifa is here burning effigies.
These kinds of texts engage voters in bad faith. They do not disclose KCRCC-endorsed candidate Diana Sheridan probably paid McShane $1300 for those texts.
By searching McShane's name three different ways in the Secretary of State's database, a fuller picture emerges. Payments were made to McShane to attack other Republicans or attack our communities in nonpartisan races:
Scott Herndon (Senate) — $80,771
Art Macomber (AG) — $74,482
KCRCC (PAC) — $20,009.36
Jacob Stevens (House) — $14,500
David Worley (Senate) — $14,563
Dave Reilly (School Board) — $4,707
Wendy Horman (House) — $1,549
Diana Sheridan (College Trustee) — $1,300
Branden Durst (State Supt) — $1,000
Roger Garlock (City Council) — $1,132
David Dose (County Commissioner) — $900
Elaine Price (City Council) — $900
Joe Alfieri (City Council) — $300
Herndon's race against Jim Woodward for Senate, District 1 is a great example of what is happening with the KCRCC strategy. According to McShane, Herndon gained 47 points in a matter of weeks against incumbent Woodward. The problem with negative campaigning is that it works.
Herndon targeted Woodward with "emotional issues" that he says "moves suburban voters." Herndon mailers included emotional propaganda on topics like immigration, gang crime, masks, safe elections, and Critical Race Theory and Common Core. The messaging conveyed that Republican Jim Woodward might be in a van offering free candy or sex education to our kids as a blatant liberal while wearing a mask. McShane's messaging was dishonest.
It's important to note, Woodward is a decorated Navy veteran and a staunch Republican. He grew up in Bonners Ferry and attended University of Idaho. He was literally entrusted with our nation's nuclear launch codes while in the Navy. He is worthy of honest consideration at the ballot box.
The term "astroturf" in politics is used to describe a grassroots movement that is more synthetic — it gives the appearance of "grassroots" but it's really just politically deceptive marketing practices. MsShane and his allies are unapologetic "astroturfers."
Astroturfers like McShane and the candidates who use them are the opposite of grassroots. Kootenai County is hyper-political now. One reason is the astroturf our local Central Committee puts out every election cycle with our GOP donation dollars.
In the age of unethical politics and emerging Artificial Intelligence, we must use common sense. Trust is broken with McShane's clients like KCRCC. They act to divide fellow Republicans unethically and destroy a community to gain power.
• • •
Christa Hazel is a former Trustee with the Coeur d'Alene School District and KCRCC Precinct Committeewoman. She grew up in Hayden Creek.
Recent Headlines
---