Blooming trash a sign of spring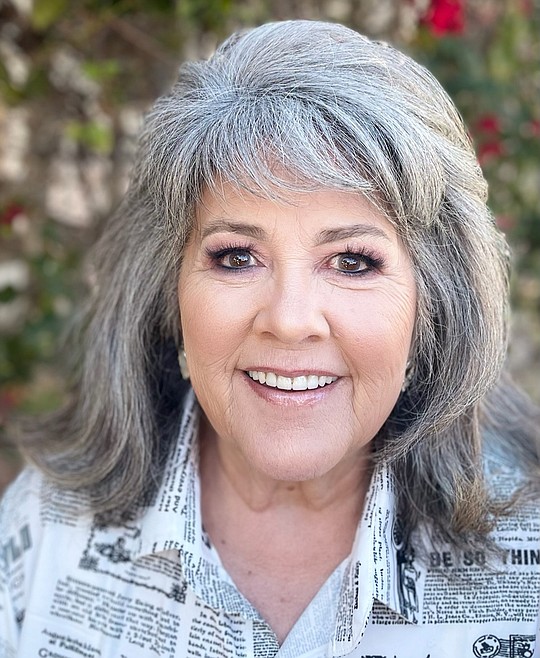 "Is anyone else bothered by the abundance of trash along the I-90 corridor? It's disgusting. We live in a beautiful place, can't people be more respectful and have a little pride."
That question was posed on Next Door, a platform that's a cross between a grocery store bulletin board and Facebook.
The question received over 100 responses from people primarily in Post Falls neighborhoods but also around Kootenai County. Mirroring what's become of community discourse these days, there was no shortage of comments blaming Californians and Washingtonians, growth and elected officials, and far fewer comments about getting involved as a volunteer to clean it up.
The reality is that every year once the snow melts along the highways, debris is exposed and it is somewhat startling. What also happens every year is that volunteer groups (the Post Falls Kiwanis Club has already been out picking up trash on Interstate 90) pitch in. The Adopt-a-Highway groups throughout the year make a huge contribution. The Post Falls Lions Club has adopted Fourth Avenue from Seltice Way to Falls Park in town for litter clean up quarterly.
So to answer the original question, yes, everyone is bothered by the abundance of springtime trash now exposed on I-90 and throughout our neighborhoods. Thankfully, good citizens step up to be part of the solution. If you'd like to be one of those good citizens join the Coeur d'Alene/Post Falls Trash Tag Challenge on Sunday, April 30, from 11 a.m. to 1:30 p.m. Meet at Treaty Rock Park. Email jessica@civicengagecda.com for info about signing up online.
You can also be a good citizen by not littering!
• • •
The beautiful weather forecast this week is the perfect time to take a walk in Falls Park and visit the Post Falls Dam overlook. The spillways are wide open with 10,838 cubic feet per second flowing. Warmer weather will contribute to spring run-off from the mountains and the dam at Post Falls regulates the lake level of Lake Coeur d'Alene to prevent flooding. Bottom line, right now it's a spectacular sight.
• • •
Bert's dealing with his annual springtime head cold and I'm limping along with mystery lower back pain that's plagued me for over a month despite twice-a-week physical therapy. Saturday afternoon I was moving slowly and slightly bent while running a couple of errands. It's so frustrating. I had to laugh that my new goal is to be able to stand up straight without pain. Goal setting at its most basic!
• • •
Happy birthday today to Marilyn Desjarlais, Sandy Landberg, Patrick Lippert, Tim Skelton and Doneda Allen. Tomorrow Dee Sasse, Steve Kane, Frank Jackson and Brittney Blaski are celebrating. On Friday Mardel "Tootie" Reynolds, Martin Teall, Linette Freeman, Sue Barnard, Beth Bollinger, Barb Forgacs, Star Hart, Corinna Whiting, Jana Pool, Kristina Lallatin, Caitlin Rielly and Larry Locke take another trip around the sun. On April 29 Steve Wilson, Tanner Mort, Chris Cooper, Stephanie Brodwater, Jeremy Jones, Patty Muhlhauser and Susan O'Neill make a wish. Bailey Jaworski, Michele Jensen, Amy Lyons, Christina Bollman, Keith Ekness, Luke Griffin, Louise Zimmerman and Jai Nelson will party on the last day of April. Celebrating on the first day of May are Marlee Eldridge, Jeri DeLange, Suanne Harris and Diane Duncan. On May 2 Becca Atkinson, John DeLuca, Jan Bryant, Miranda Hamilton, Tre Lewis and Randy Hurt will blow out the candles.
• • •
Kerri Rankin Thoreson is a member of the National Society of Newspaper Columnists and the former publisher of the Post Falls Tribune. Main Street appears every Wednesday in The Press and Kerri can be contacted on Facebook or via email mainstreet@cdapress.com. Follow her on Twitter @kerrithoreson.
Recent Headlines
---