Former state trooper charged with murder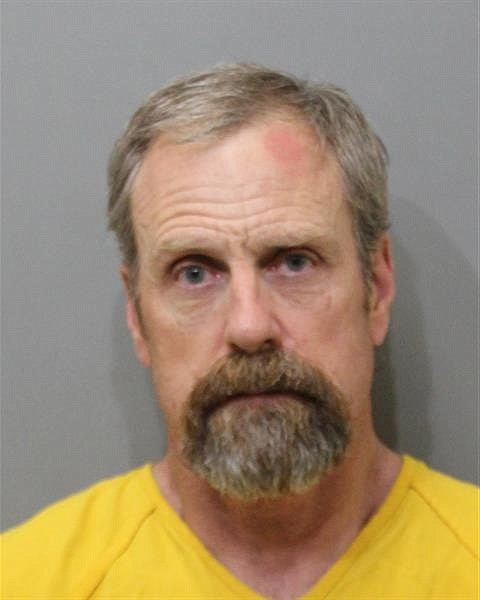 by
KAYE THORNBRUGH
Staff Writer
|
April 22, 2023 3:30 PM
COEUR d'ALENE — A former Idaho State Police officer has been charged with killing his wife.
Daniel Charles Howard, 57, of Athol, was arrested Friday night and charged with first-degree murder in connection with the 2021 death of his wife, 48-year-old Kendy Howard. Jail records indicate that Daniel Howard also faces a felony domestic battery charge.
Howard turned himself in Friday night after county prosecutors obtained a warrant for his arrest, according to the Kootenai County Sheriff's Office.
The charges stem from the night of Feb. 2, 2021, when Daniel Howard called authorities and reported that his wife had shot herself.
The Sheriff's Office responded to the scene. Over the course of an investigation, detectives reportedly found probable cause that the fatal gunshot wound Kendy Howard sustained was not self-inflicted.
Detectives presented the case to Kooteni County prosecutors, who in turn presented it to a grand jury, which reportedly returned an indictment Friday.
Daniel Howard resigned from the Idaho State Police in 2014, after he was suspended amid investigations into criminal activity in Kootenai and Bonner counties.
He faced charges of grand theft, petit theft and possession of an untagged deer related to acts in Kootenai County, including stealing thousands of rounds of ammunition from the state police.
In Bonner County, he was charged with forgery, title fraud and grand theft after police said he used a fake name in a motorcycle title application.
Howard ultimately pleaded guilty to possessing an untagged deer and fraud and entered Alford pleas to felony malicious injury to property and petit theft. By entering Alford pleas, he did not admit guilt but acknowledged there was enough evidence to convict him at trial.
Kootenai County prosecutors said Howard threatened to kill a man in 2013 who had allegedly had an affair with his wife. Howard was accused of pouring syrup in the man's vehicles and firing a gun at his house. He admitted to some of the acts and agreed to pay restitution.
Howard received a suspended sentence of three years in prison. He spent 120 days in jail and was ordered to perform 600 hours of community service.
In 2011, Howard reportedly shot and killed a woman while on duty. The shooting was later ruled justified by an outside agency.
---
If you or someone you know is experiencing domestic violence or sexual abuse, call Safe Passage Violence Prevention Center's 24-hour hotline: 208-664-9303.
Recent Headlines
---