Interesting wind facts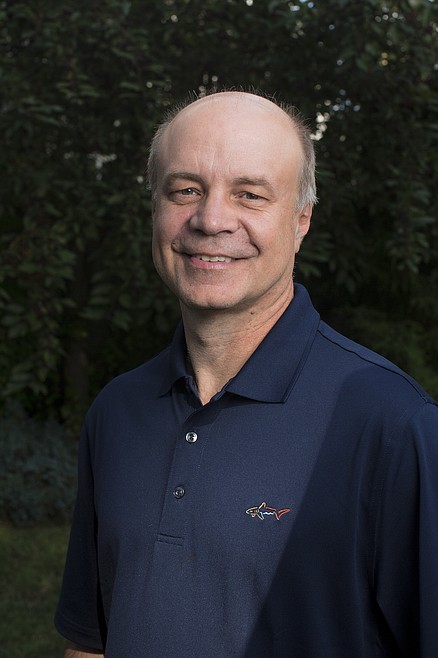 Randy Mann.
JAKE PARRISH/Press
Late last week, a powerful cyclone made landfall in a remote part of Western Australia. The major storm, Ilsa, had winds of 135.5 miles per hour that were recorded on Bedout Island, which is off the coastline of Western Australia. This system was as strong as a Category 4 hurricane and was a record for a 10-minute sustained wind speed. The old record was back in 2007, when Cyclone George hit Australia with wind gusts of 120.5 miles per hour. Australia's highest wind gust ever recorded happened April 10, 1996, with a reading of 253 miles per hour during Tropical Cyclone Olivia. By the way, that is officially the strongest wind gust ever recorded on Earth.
The strongest wind gust from a hurricane was Hurricane Allen in 1980. A sustained wind gust of 190 miles per hour was recorded from that massive storm.
The winds on our planet are created by pressure gradients. This phenomenon is the rate of change, or the gradient, of the barometric or atmospheric pressure in relation to the distance. Our atmosphere is constantly trying to equalize itself. Some of the strongest winds have occurred when there is a big high pressure system on one side and an intense low pressure system on the other. The winds will flow from high to low pressure systems and the bigger the difference in pressure between the two, the stronger the winds.
On Nov. 16, 2015, a system of historic proportions slammed into the northwestern portion of the country. Very strong winds led to numerous power outages, downed trees and power lines and damaged buildings. Over one million people were left without power across the Northwest. In our region, about 180,000 people lost power.
On that November day, winds were gusting to 60 miles per hour at Cliff's station out on Player Drive. The highest wind speed reported in Idaho was in Bonner County at Colburn with a whopping 101-mile per hour gust.
Strong winds during the summer can also lead to dust storms, especially in the desert regions. On Aug. 12, 2014, an intense dust storm, which is called a haboob, rolled across eastern Washington and northern Idaho leading to downed trees and power lines. Many accidents were reported as visibilities were reduced to near zero. Wind gusts were close to 60 miles per hour on that afternoon. Haboob is an Arabic word for massive dust storms that can travel great distances. They are the most common in very dry regions throughout the world. During the "Dust Bowl" years of the 1930s, there were mammoth and severe dust storms that resulted in heavy damage to ecology and agriculture to the Great Plains.
Officially, the highest wind speed ever recorded in North America was from a hurricane in Mount Washington, N.H., an area notorious for big winds. During the early afternoon April 12, 1934, a gust from the southeast of 231 miles per hour was recorded. However, many will argue that the Bridge Creek tornado in 1999 was the highest speed. On May 3, 1999, a gust of 301 miles per hour was recorded by a Doppler on Wheels (DOW) radar, rather than from a wind anemometer. A DOW is a fleet of radar trucks designed to survive inside tornadoes and tropical cyclones.
In the U.S., many of the windiest places are in the Midwest. Chicago is famous for being called the "Windy City," but there are other places where the winds are consistently stronger. For example, in Dodge City, Kansas, the average wind speed throughout the year is close to 14 miles per hour. According to the Spokane National Weather Service, the average daily wind speed in our region over the last 25 years has been between 4-6 miles per hour.
In terms of our local weather, we had our first 60-degree day at Cliff's station April 9. The last time we had a 60-degree day was Oct. 20, 2022, as the mercury hit 66 degrees.
Our April precipitation for Coeur d'Alene as of Saturday was a little less than 1.50 inches. The average for this month is 1.77 inches. With more showers expected at times through the end of the month, our precipitation total for April is expected to be above normal. However, there are indications that a high pressure system will start building into the entire western region in May. Therefore, we may see rainfall totals in North Idaho near to below normal next month. Stay tuned.
Despite the chances of a few snowflakes in Coeur d'Alene this week, our annual snowfall total will likely end up very close to the current 83.7 inches. Cliff predicted a seasonal total of 83.4 inches late last year. Even though some of our forecasts have not worked out as well as we would have liked in previous years, this one was the best I've ever seen.
• • •
Contact Randy Mann at randy@longrangeweather.com.
Recent Headlines
---