Shooting stirs up gun club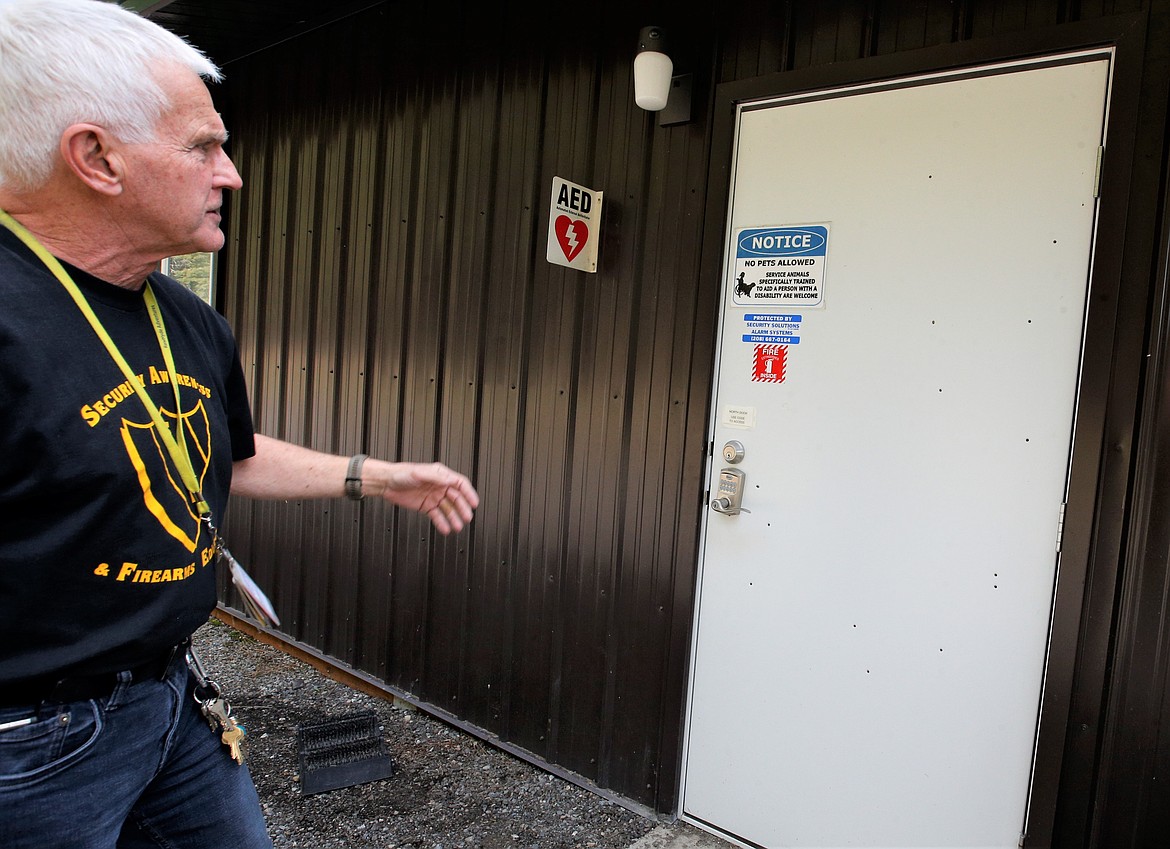 Bob Smith looks at bullet holes in the door of the training center building at the Fernan Rod and Gun Club on Friday
BILL BULEY/Press
Bob Smith opens the door of the oven in the training center building at the Fernan Rod and Gun Club on Friday. The oven was struck with several bullets in a Feb. 25 shooting.
Previous
Next
by
BILL BULEY
Staff Writer
|
April 15, 2023 1:09 AM
COEUR d'ALENE — The Fernan Rod and Gun Club is offering a $5,000 reward for information leading to the arrest of the person who shot up their training center.
But it's not the estimated damages of $8,500 that concern Bob Smith, club founder and director. Or that the $450,000 building at 11600 E. Fernan Lake Road is not even two years old.
What stirs him is that someone could have been killed.
"Someone could have been in there," Smith said Friday afternoon. "Whoever fired the shots, they didn't know if anyone was in the building."
It was about 4:30 a.m. Feb. 25 when someone stopped their car on East Fernan Lake Road at a point where it looked down through a clearing on the building. From a distance of about 70 yards, they fired about 20 rounds.
Sixteen rounds struck a white door, which has a light just above and to the left, making it an inviting target.
Several bullets penetrated the door and wall and struck the oven, the floor, ricocheted down the hall and hit two other doors.
One bullet went through a cabinet door and was found on a stack of napkins.
A security camera captured the bullets striking in the kitchen area and recorded the time.
Three doors and the oven will be replaced. A section of flooring will be torn up and walls will be repaired and repainted.
"It's a brand new building. We want it to be just like it was," Smith said.
He said they were fortunate the damage wasn't worse, and even more fortunate that no one was there at the time.
Even at that early hour, he said someone could have been inside the 4,000-square-foot building, which has a large classroom area, offices, kitchen and bathroom.
Three spent casings were recovered from where the shots were fired. Evidence has been forwarded through the Kootenai County Sheriff's Office to a crime lab in Boise.
"We know it was either a .223 or 5.56," Smith said.
Smith isn't angry about what happened.
"Disappointed," he said. "I don't get mad at this stuff anymore."
Smith said there has been vandalism at the gun range, but "in 34 years, this is the worst."
He doesn't believe it was random, but a disgruntled person with a complete disregard for safety. He said the shooter was in a hurry, as a camera in the area recorded a vehicle traveling up the road about 4:15 a.m. and leaving about 4:35.
"I think they picked us for a reason," he said.
Smith is big on responsibility and accountability, hence the reward.
"The whole goal of this is they don't get away with it," he said. "We want to catch this guy if at all possible and set an example of not doing this because next time it could be some innocent sleeping in their home."
Anyone with information about the incident is asked to call the Fernan Rod and Gun Club, 208-773-3624.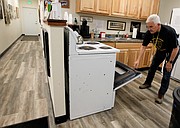 Recent Headlines
---