Post Falls schools to move to four-day week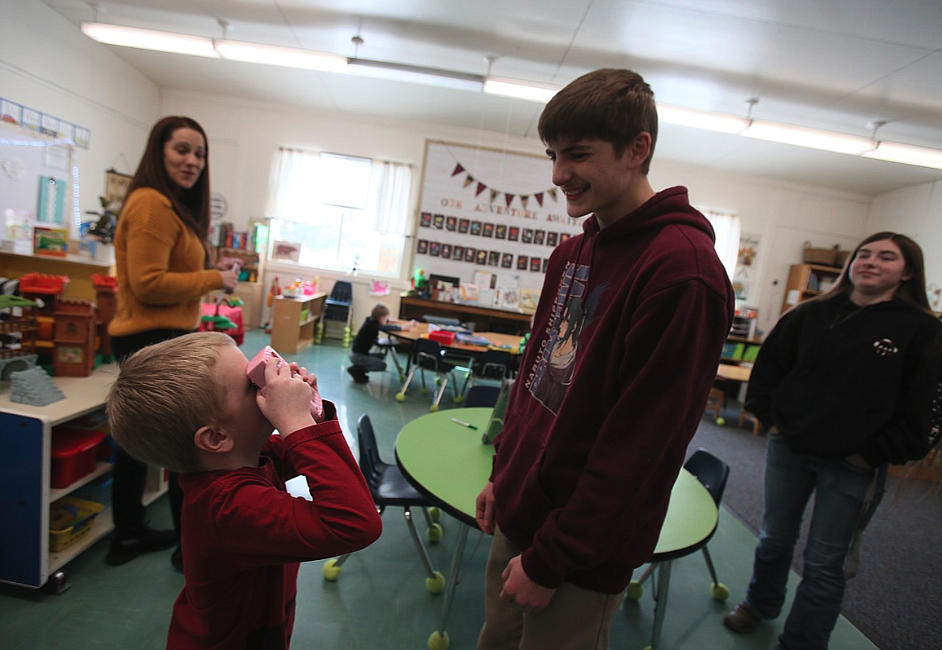 New Vision Alternative High School sophomore Jeffrey Dacey beams a smile as Ryder Dulay snaps a photo of him on a toy camera in February at the Frederick Post Learning Center in Post Falls. Starting this fall, the Post Falls School District will transition to a four-day school week for a pilot year.
DEVIN WEEKS/Press File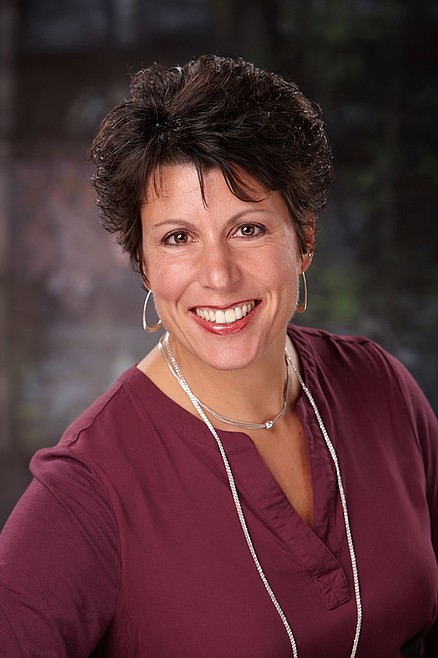 Previous
Next
by
DEVIN WEEKS
Staff Writer
|
April 12, 2023 1:09 AM
Students in the Post Falls School District will go to school four days a week rather than the traditional five during a pilot year starting this fall.
Post Falls School Board trustees unanimously voted Monday evening to make the change effective for the entire 2023-24 school year. The decision came following six months of discussion and three parent surveys, as well as surveys of staff and students. The first parent survey sent in October simply asked if a four-day school week was something parents would like the district to consider.
"We had 67% of our parents respond, 'Yes, tell us more,'" Post Falls Superintendent Dena Naccarato said Tuesday. "I was shocked by that. That did give us the idea that times are changing."
Staff surveys showed 85% were in favor of the four-day school week. A survey of freshmen, sophomores and juniors conducted in January showed 69% of students were in favor of a four-day week.
"I am hopeful that it is the right thing to do for our families and the right thing to do to help our staff to not be burned out, have more time with family and really utilize the extra time in the day for our kids to make sure they're achieving at their highest levels," Naccarato said.
Students will go to school Monday through Thursday, with one Friday a month reserved for teacher development, parent-teacher conferences, student interventions and other academic needs. When holidays fall on Mondays, students will go to school those Fridays.
The school day will be 25 minutes longer for kindergarten through eighth grade students, 35 minutes longer for New Vision Alternative High School students and 45 minutes longer for Post Falls High School students.
"I'm pretty excited about it," Post Falls High School Principal Chris Sensel said. "From a student perspective, we can keep all our dual-enrollment programs."
Many Post Falls High students are enrolled at Kootenai Technical Education Campus as well as dual enrolled at North Idaho College and the University of Idaho.
Sensel said the slightly longer school day will be beneficial for students. A longer period provides a chance for less homework, more time for the teacher to work with the students and more opportunities for closure at the end of the class, he said. It also provides for more transitions from objectives to direct instruction and individual or group study, which is ideal for 21st century students, he said.
"A classroom full of transitions is quick. It's fast paced," Sensel said, adding that students are more engaged and more readily learn in these classrooms.
The district began exploring the four-day school week as a way to be competitive when attracting and retaining a workforce, as Post Falls and other North Idaho school districts struggle to keep up with wages offered in Washington.
"What I wondered about was whether or not time was worth more than money," Naccarato said.
No salary cuts will be made, she said. Employees will retain regular wages.
"This is not a money saver for us," Naccarato said. "It is fully focused on retaining our amazing staff."
Post Falls School Board Chair Michelle Lippert told The Press it's all about attracting and keeping highly qualified staff members.
"We can't financially compete with schools in the state of Washington," she said. "This is something that we can do. I think it's going to be good."
She said the COVID-19 pandemic changed attitudes about work.
"People are trying to balance their work and family life," Lippert said. "The pandemic might have been something that brought people to realize there are other ways to do things."
The district has also investigated child care and nutrition programming to accommodate for the transition. GAP — before and after school child care — will be open Fridays from 6:30 a.m. to 6 p.m. Families enrolled in GAP for the 2023-24 school year will not be charged for school day hours on Fridays. Charges on Friday will only incur for before and after school hours. The district will partner with the Boys and Girls club for low-cost child care Fridays for those who need it. Because the Child Nutrition Program is federally funded, students must be in session to serve breakfast and lunch. The Post Falls Backpack Program, which provides meals for students over weekends, will expand to provide food for qualifying children on Fridays. The district will continue to explore other federal grants to provide snacks and/or lunch Fridays.
About 80 other school districts and charter schools in Idaho use a four-day work week. Since the changes have been implemented, superintendents in those districts are reporting decreases in disciplinary referrals, less absenteeism for students and staff and other positive remarks.
Post Falls parents will again be surveyed in spring of 2024 to see if the four-day school week is something they want to continue, Naccarato said.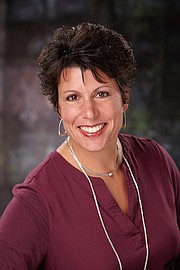 Recent Headlines
---