MY TURN: Do your homework; NIC and the business community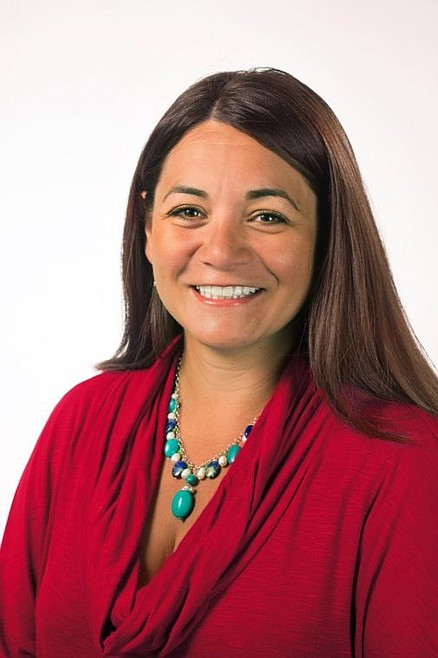 by
CHRISTA HAZEL/Guest opinion
|
September 30, 2022 1:00 AM
Brent Regan's last column, Work not Woke, was a little amusing. The silver spoon trust funder has taken a few college classes in California, but he's never benefited from an Idaho education, nor has he ever been a large-scale employer in this region.
Brent's latest take on North Idaho College mischaracterized our community's history and diminished the hard work of current leaders by sharing: "At the beginning of this century, control of NIC was firmly in the hands of the "downtown crowd good old boys."
Business and nonprofit support for NIC is rooted in our local history and woven throughout our culture. According to archives, NIC's growth and success are due in large part to the 'downtown crowd' since NIC's inception. The business leaders that stepped up then are not much different than business leaders we see today.
Last century's leaders saw possibility in creating and preserving local, accessible options to pursue higher education as a matter of self-reliance and freedom.
In June 1933, Moritz A. Brakemeyer first approached the Chamber of Commerce with an idea to start a junior college in Coeur d'Alene. It was his belief "the People's School" could be built to serve the region's needs, according to The Gathering Place: A History of North Idaho College. It was a risky pitch with an economy in depression and he was new in town. Yet, he earned the Chamber's support.
For context, census data suggests the City of Coeur d'Alene had a population of 8,500ish residents. Kootenai County's population was roughly 25,000 total. Times were tough. The lumber industry laid off half their labor. Timber wasn't moving and mills closed. Yet, leaders still chose to take on a junior college.
Brakemeyer then sought out the support of the city of Coeur d'Alene, the Coeur d'Alene School District, Rotary, Kiwanis, business groups, women's groups and parent groups. In 1939, The Press cited Brakemeyer's "untiring efforts" but also cited the "members of the sponsors club, various boards, and the present board have contributed to the success of this school during its early years."
An editorial from 1939, highlighted that "… only through the cooperation of the merchants and the people of this community has the school been able to survive."
Business leaders are a key factor in NIC's success story because they chose to act then like they do now. City leaders found classroom space in City Hall so the college could open before there were buildings. Businesses, such as the Winton Lumber Mill, later provided land to help with expansion. Constituency groups, like the Coeur d'Alene Tribe, partnered with the college to expand educational opportunities further and enrich our shared cultural awareness. A present day example is the Parker Technical Training Center expansion, which has a long waiting list to get in.
NIC has survived dark times but once again is at a crossroads in history. Large-scale business leaders employing hundreds are worried about the livelihoods of their staff and how to find a trained workforce. The small business owner is wondering how to pay the bills and provide for family.
A community college brings value to the bottom line for business owners. Nonprofits in town raise private dollars to support great causes that improve our area. Collectively, they support the mission of the College.
We support our friends in business as a matter of self reliance; we look for alternatives instead of taxes; and we embrace educational opportunities. This is not negative; this is Conservative North Idaho.
Business leaders prefer work. If we lost accreditation due to bully board behaviors, our economy could be devastated. Is this the time to recklessly gamble 1,300 jobs? Common sense says no.
The Gathering Place: A History of North Idaho College by Fran Bahr, is available in the Molstead Library or by following the link https://bit.ly/GatheringPlaceNIC.
There is a rich history on campus. Fall is a great time of year to walk around. This book is an informative tool for local history buffs or homeschool lesson planning.
In 1933, the Coeur d'Alene Press wrote of our community college's ability to thrive after hard times, "And it can survive, and will survive, if we all put our shoulders to the wheel."
Do your homework to avoid disinformation. North Idaho College is a gemstone worth protecting for future generations. Shoulder to the wheel.
Christa Hazel is a graduate of North Idaho College and a Coeur d'Alene resident.
Recent Headlines
---