ADVERTISING: Advertorial — A new venue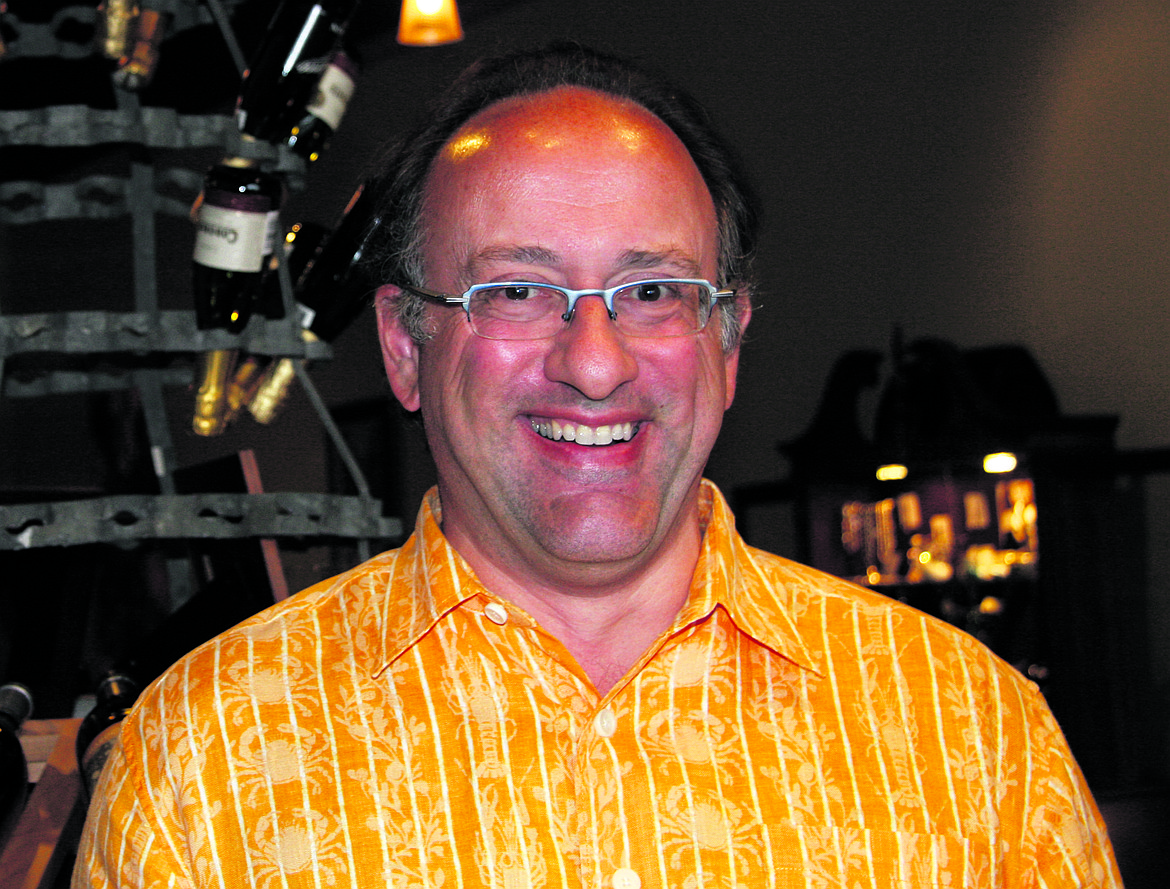 by
GEORGE BALLING/the dinner party
|
September 21, 2022 1:00 AM
This past week we started our fall line-up of events and were thrilled to host Juan Gil Winery from Spain and Felix Jimenez who joined us from the winery. For those of you familiar with the shop you no doubt are familiar with the wines from Juan Gil as they are some of the best wines at the best prices we carry from Spain. Based on your support of them you agree. While the extraordinary quality of the wines is obvious to those who have tried them, the breadth of their portfolio is remarkable as well. Juan Gil offers wines from virtually every appellation in Spain including some of our favorites like Rueda and Jumilla.
The wines, as we are used to, were met with extraordinary support with a record number of bottles sold between the wine dinner on Thursday and the tasting here at the shop on Friday. Having Felix here certainly cemented our wonderful relationship with the winery and will ensure the wines being available here at the shop for a long time to come.
The highlight of the week though was the wine dinner we held at a new venue for us Terraza Waterfront Café. Terraza is located in Riverstone as the name suggests right on the river. The restaurant opened a year ago last May and if you have not yet been we have one short piece of advice. Go. Since they opened Mary and I have dined there several times for both lunch and dinner. The food has always been top notch and their South American influenced menu is creatively fun and different, always a welcome change.
The team that runs Terraza Doug Johnson Owner, Ashley Bliesner General Manager and Bjorn Thompson Executive Chef are a talented bunch who have succeeded in putting together a great team both in the front of the house and in the kitchen. You will experience it first hand when you go there to eat.
For our wine dinner with Juan Gil, the entire team in short, nailed it! We can only hope we will talk them into being the destination for some of our future winemaker events. Ashley and her team in the front of the house made the evening very enjoyable in a seamless and smooth approach to service. They executed the no small task of being there and attentive to guests' requests but without being around too much. I can't make too much of this, as it is a very fine line to walk and they were expert.
Executive Chef Bjorn Thompson turned out food that was not only delicious but also paired perfectly with the line-up of two white and three red wines from Juan Gil. They were among the best food and wine pairings we have had at any of our wine dinners over the decade plus we have been hosting them. The remarkable part for Mary and I was the balance between assertive yet delicate spicing. Spicing is so vital to a wine dinner as too much spice will quickly and severely shut down all the wine has to offer. It can in the worst of cases diminish fruit and all the other character wine brings to the table. When a chef like Bjorn manages spices this well though the presentation becomes symphonic with food and wine delightfully enhancing each other.
While every course was excellent there were two that really stood out. The first course a chilled stew of octopus was paired with the Shaya Verdejo. The food had ample heat focused spice, and the Verdejo classically made with no oak influence and high acid presented a challenge and when we tasted the spiciness of the octopus we were concerned. We should not have been. It created a tension between the spice of the food and the acid and fruit of the wine that was without compare.
The other course that impressed the crowd was fennel rubbed small lamb chops that was paired with the Juan Gil Monastrell from Jumilla. The lamb was the most tender I've ever had and the spice rub was magical. With the dense and rich fruitiness Jumilla grown wines are known for Bjorn created a course that is memorable as the best lamb course I have ever had.
As we said we hope we will have some future dinners with our friends at Terraza. To stay up to date on all of our events check our website thedinnerpartyshop.com. We encourage you to contact us quickly when you see an event you would like to attend as most all of our events sell out once the email invite is sent out, and you are always welcome to reserve spots as far in advance as you like.
• • •
George Balling is co-owner with his wife, Mary Lancaster, of the Dinner Party, a wine and gift shop in Coeur d'Alene by Costco. The Dinner Party has won the award for best wine shop in North Idaho twice, including for 2018.
George is also published in several other publications around the country. After working in wineries in California and judging many wine competitions, he moved to Coeur d'Alene with Mary more than 10 years ago to open the shop.
You can also follow us on Facebook at facebook.com/#!/dinnerpartyshop or visit www.thedinnerpartyshop.com.
Recent Headlines
---