Spirit Lake man gets life sentence for murder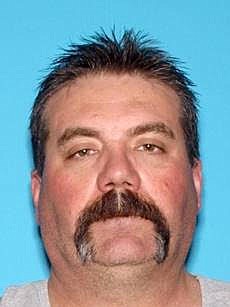 by
KAYE THORNBRUGH
Staff Writer
|
September 10, 2022 1:06 AM
COEUR d'ALENE — The Spirit Lake man who admitted to killing 56-year-old Tina Swor received a life sentence Friday.
Judge Scott Wayman sentenced John D. Dalton, 56, to life in prison with 20 years fixed for the crime of murder in the second degree.
That means Dalton will be eligible for parole when he is 76 years old.
As part of a pretrial settlement offer, Dalton pleaded guilty to the crime in March. Prosecutors agreed to request a sentence of 25 years to life in prison.
The charge stems from last August, when friends and family didn't hear from Swor for several days and requested a welfare check.
Spirit Lake police found her dead inside her home, prosecutors said, two days after Dalton shot her five times. The pair were reportedly in a long-term relationship at the time of the murder.
Law enforcement apprehended Dalton in St. Maries later that week.
Dalton was charged with domestic battery, a misdemeanor, in Kootenai County in early 2020. He later pleaded guilty to an amended charge of disturbing the peace and completed a domestic violence offender intervention program in March 2021.
Five months later, he killed Swor.
Dalton filed a claim against Swor's estate in February, according to court documents, seeking interest in a Spirit Lake property that county records indicate was jointly owned by Swor and Dalton.
The claim was denied based on Idaho's "slayer statute," which prohibits people from acquiring property or receiving any benefit as a result of killing another person.
Recent Headlines
---