Our upcoming winter pattern could mirror 1974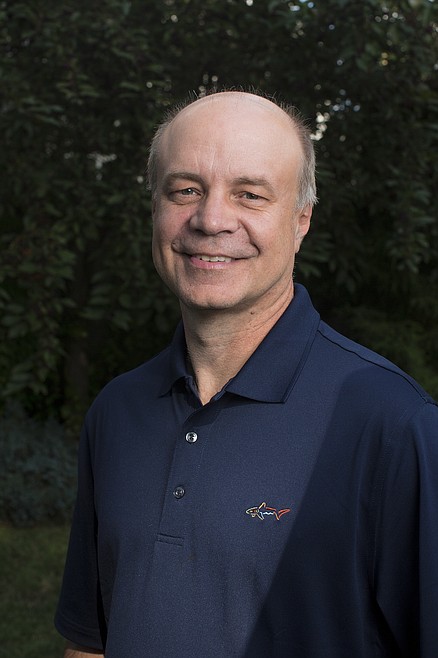 |
October 24, 2022 1:07 AM
The big weather change arrived late last week as rain and cooler temperatures replaced the warm, dry conditions. Not a drop of rain was seen across the Inland Northwest for the first 20 days of October. However, on Sept. 29 and 30, there was a combined 1.04 inches of moisture measured at Cliff's station in northwestern Coeur d'Alene.
For the first 20 days of October, the average high temperature was 76 degrees. That was 13 degrees above normal for the same period. When the rain arrived Oct. 21, the high temperatures dropped to 50 degrees as .51 inches fell.
In addition to 2022, there were four other years where the first 20 days of October were dry. This occurred in 1916, 1925, 1952 and 1978. Out of those four years, there was one that had snowfall totals above average. That was the 1916-17 season when over 75 inches fell. In 1978-79, we were close to the 69.8 inch normal with 64 inches. But, the 1925-26 and 1952-53 seasons were well below average with less than 30 inches.
Based on climatological patterns, this current season seems to mirror more closely to the one in 1974. During that year, we had a drier-than-normal summer and there was a long stretch of dry days from mid-September through the end of October with very little rainfall. In fact, from Sept. 12 through Oct. 31, 1974, only 0.06 inches of rain fell. The moisture in 1974 began to increase Nov. 1 and continued through the winter season. Snowfall totals ended up higher than average for the 1974-75 season, which ranged from about 75 to 85 inches in the Spokane and Coeur d'Alene regions. Amazingly, the first measurable snowfall in Coeur d'Alene during that year didn't occur until Dec. 13 as 1 inch fell that day. There was also a weak-to-moderate La Nina pattern and there was an extensive drought in California, very similar to today's pattern.
In Europe, late 1974 brought record amounts of moisture to parts of the United Kingdom. Many forecasters are predicting a stormy winter season for this part of the world.
With the warm and dry weather pattern in early-to-mid October, air quality levels deteriorated. In the Spokane and Coeur d'Alene regions, the Air Quality Index was mostly in the "moderate" category with readings above 50. Levels that are below 50 are considered to be "good." However, in some areas in eastern Washington, there were reports of air quality levels above 200 last week, which was considered to be "very unhealthy" air. There was also a report east of Seattle that was above 300, which was "hazardous."
Here in the Inland Northwest, we averaged about 250 days with very good air quality over the last five years. However, like in early-to-mid October, we do get long stretches with dry and stagnant conditions that increase the levels of bad air, but the smoke from the large wildfires has been the primary reason for poor air quality. In 2017, air quality in the region was not only the worst in the country on that date, but perhaps the worst in history here in Coeur d'Alene. On Sept. 4, air quality levels hit an unbelievable 303, which was in the "hazardous" category.
In terms of rainfall, the normal precipitation for October is 2.85 inches. With more rainfall expected through the end of the month, we could challenge the 2.85-inch figure, but our total precipitation in Coeur d'Alene and surrounding regions will likely remain below average.
Despite the early fall dry period, we do believe that November and December will have precipitation totals above-normal levels across much of the Spokane and Coeur d'Alene region. Some of the long-range computer models are already indicating that we could see another chance of snow in the lower elevations early next month as another batch of colder air moves in from the north.
Some of the mountain locations have already seen their first snowfall, and with the cooler La Nina sea-surface temperature pattern in the waters of the south-central Pacific Ocean, it could be another good year for the ski resorts. Last week, Cliff and I predicted that the area ski resorts could range from 225 to 250 inches at Mt. Spokane, 250 to 300 inches at Silver Mountain and 375 to 400 inches at both Lookout Pass and Montana's Whitefish Mountain. In Coeur d'Alene, we're forecasting snowfall totals to be a little above average with 80 to 85 inches expected.
• • •
Contact Randy Mann at randy@longrangeweather.com.
Recent Headlines
---