NIC to celebrate new, expanded buildings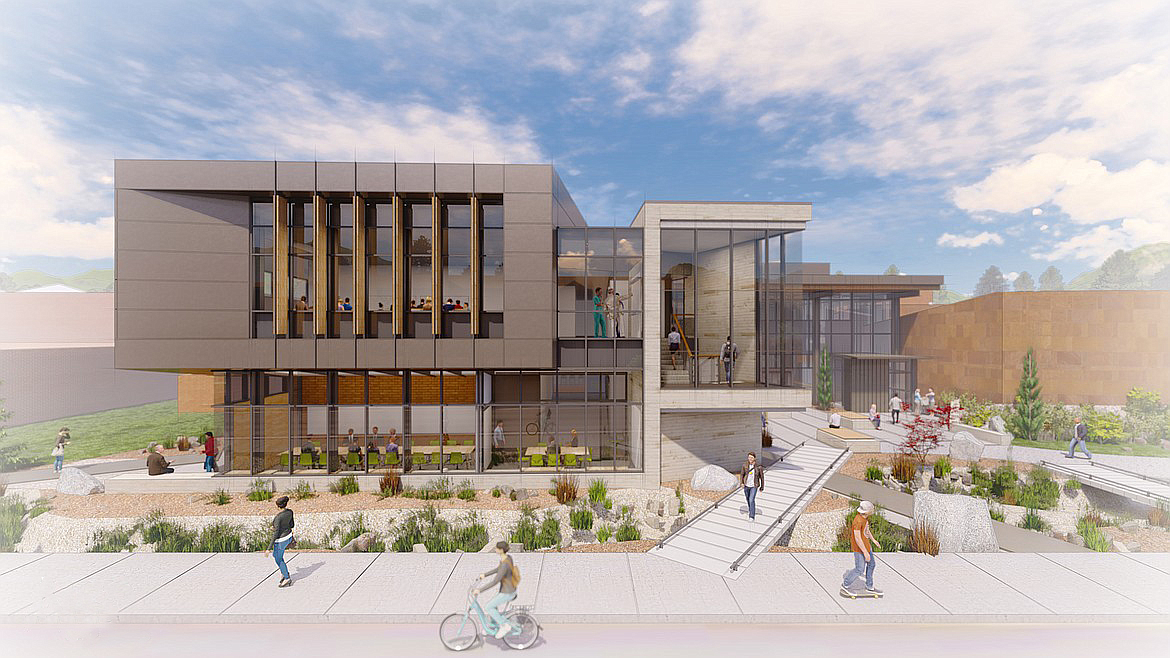 A conceptual drawing of the recently expanded Meyer Health and Science building at North Idaho College.
Courtesy of NIC
|
October 24, 2022 1:08 AM
North Idaho College is hosting an open house to celebrate recently expanded and renovated buildings on campus.
The public is invited to attend and tour the expansion of the Meyer Health and Sciences Building and the grand opening of the Dental Hygiene Clinic at Winton Hall from 4 to 7 p.m. Thursday, Oct. 27, on NIC's main campus in Coeur d'Alene.
A ribbon cutting ceremony is scheduled for 4:30 p.m. at Winton Hall, and both the Meyer building and Winton Hall will be open through 7 p.m. The event is free and open to the public.
Students, faculty and staff will showcase NIC programs and services throughout the Meyer building with interactive informational booths and demonstrations that illustrate what NIC offers its students and the North Idaho community.
Participating departments and offices include more than a dozen instructional programs, several campus and community resources, including the Molstead Library, Outdoor Pursuits, the Student Wellness and Recreation Center and NIC's student services Cardinal Central and TRIO Student Support Services.
Representatives from the Associated Students of NIC, NIC Alumni Relations, NIC Athletics, Parker Technical Education Center and the NIC Workforce Training Center will also showcase their programs at the open house.
The expansion to the Meyer building includes faculty offices, health science labs, Zoom-equipped classrooms, meeting rooms, study spaces and storage areas. NIC funded the 20,000-square-foot addition to the existing building to accommodate the growing need for health professions and science programs.
Winton Hall is now home to a fully equipped, professional dental clinic that is staffed by NIC students with faculty and volunteer mentors from the local dental industry. The building, which used to house faculty offices, exercise rooms and classrooms, was remodeled in 2022.
Special thanks to the Idaho Workforce Development Council and Delta Dental of Idaho for investing in the dental hygiene clinic.
NIC President Nick Swayne said the open house event is not only an opportunity to celebrate new spaces, but also a time for the larger NIC community to come together.
"The college offers world-class facilities, courses and programs. In my three months as president, I have talked to a lot of people who aren't aware of what's available here at North Idaho College," Swayne said. "We haven't been able to invite the public onto campus for some time, so we thought it was a wonderful opportunity to share the new facilities and let members of the community see all the wonderful resources we have for them."
Parking for the open house will be available on campus. No parking permits are required.
For more information, contact NIC Communications Manager Megan Snodgrass at 208-665-2759 or megan.snodgrass@nic.edu.
Recent Headlines
---