Business is booming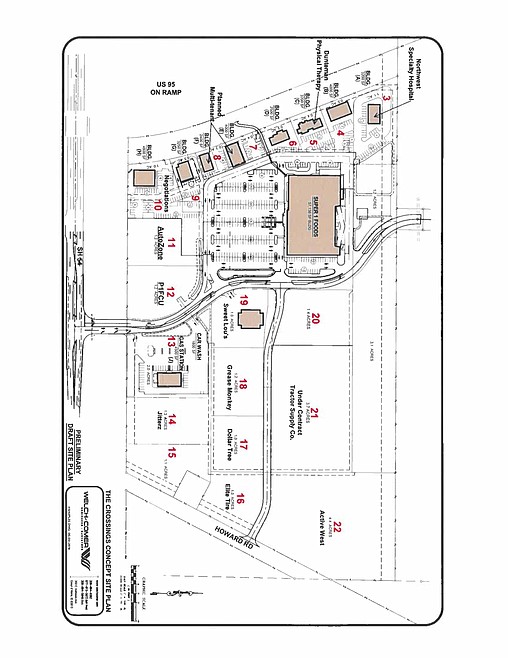 A map of the business additions coming to Athol.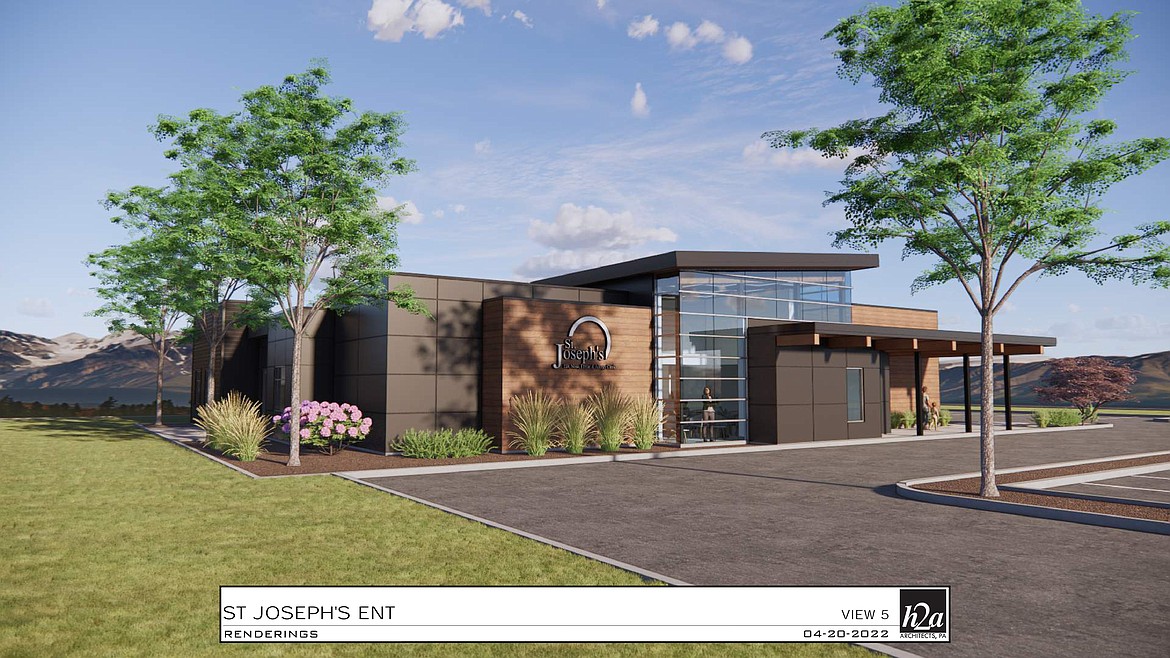 An architect's rendering of St. Joseph's Ear, Nose, Throat & Allergy Clinic.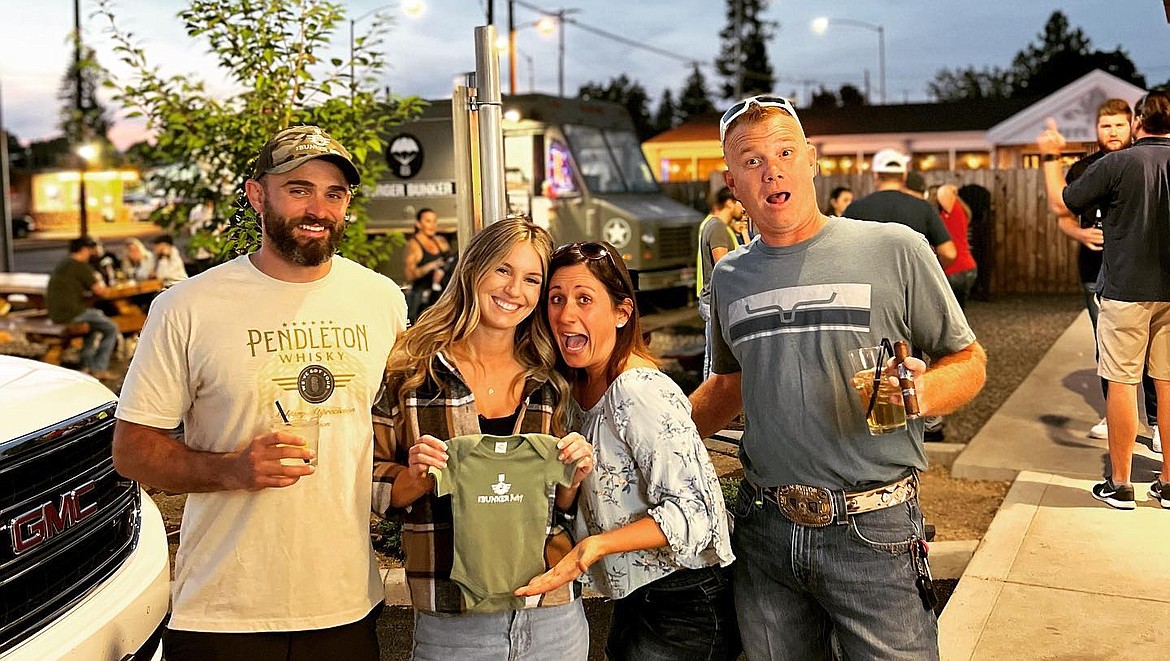 From left, Trace Miller, Jammie Miller, Jackie Adams and Jeffray Harris of The Bunker Bar.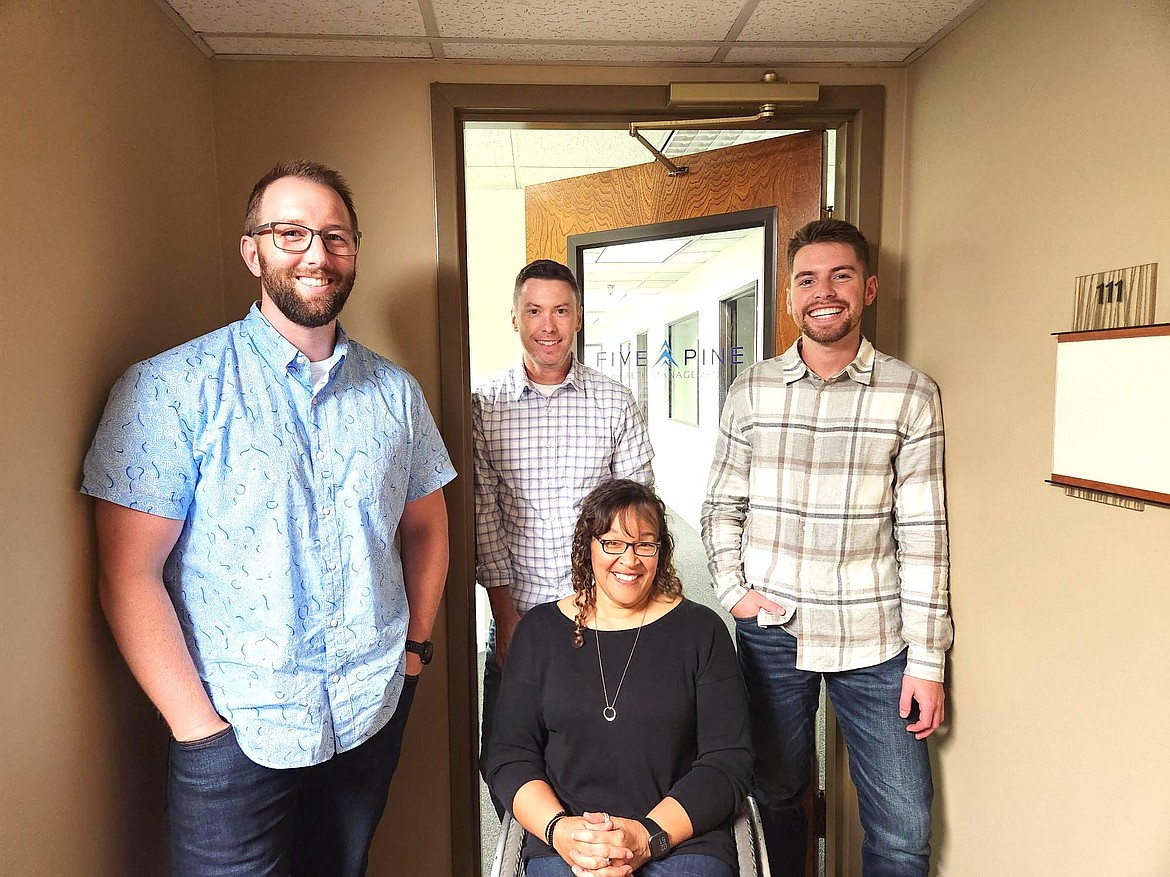 From left, Ben Holzhauser, Jeremy Morris, Sherrie Petersen and Hunter Schertz of of Five Pine Wealth Management.
Previous
Next
by
NILS ROSDAHL/Special To The Press
|
October 23, 2022 1:07 AM
Watch for many business additions coming to the Super 1 Foods vicinity in Athol.
New places include a Northwest Specialty Hospital, Dunteman Physical Therapy, Dollar Tree, Grease Monkey (with a car wash), Elite Tire and Wheel, Jitterz Coffee, AutoZone, P1FCU, a garage condo and possibly a breakfast restaurant and two fast-food places.
At least three parcels of the complex are still available or in negotiations. Anyone interested can contact K.C. Reese with NAI Black at 208-755-7629.
The Bunker Bar expands in Post Falls
Many changes and additions are close to complete at The Bunker Bar at 702 N. Spokane St. in Post Falls.
A 1,000-square-foot addition just opened along with a large patio area, an inside remodel, and utilities to support live music. Additions will include outdoor firepits and more parking.
Opening in 2019, The Bunker Bar is a 21-plus place with a military theme with beverages and burgers. Hours are 11:30 a.m. to 10 p.m. and midnight on weekends. Closed Sundays.
Owners are Jammie and Trace Miller with managers Sam, Matt, Mackenzie and Vannessa. Phone 208-981-1180. Check www.burgerbunker.com.
Five Pine Wealth Management moves
With fee-only fiduciaries and financial planners, Five Pine Wealth Management has moved from 210 E. Sherman to Suite 111 in the Coeur d'Alene North building at 250 Northwest Blvd.
Working with more than 300 households in the region, options include wealth management with low-cost investment options and retirement, tax and estate planning.
Partners Ben Holzhauser and Jeremy Morris are assisted by Hunter Schertz and Sherrie Petersen. Hours are 8 a.m. to 5 p.m. weekdays and weekends by appointment. Phone 877-333-1015. Check www.fivepinewealth.com.
St. Joseph's Clinic opens in Post Falls
With a full spectrum of medical and surgical treatments, St. Joseph's Ear, Nose, Throat & Allergy Clinic is in a new building at 849 N. Syringa St. in Post Falls.
Services include chronic sinusitis treatment, allergy testing and immunotherapy, chronic ear infections, hearing testing and hearing aids, nose and swallowing disorders, sleep apnea and snoring, thyroid-parathyroid disorders and surgery, in-office sinus imaging, ultrasound and FNA of thyroid nodules and head and neck tumors and cancer.
Hours are 8 a.m. to 5 p.m. Monday through Thursday and 7 a.m. to 2 p.m. Fridays with providers Thomas Detar, Erik Gilbert, Chad McCormack, Philip Gardner, Mallory Bruner and Marissa Ryan. They also have an office in Suite 100 at 2288 N. Merritt Creek Loop in Riverstone.
Phone 208-777-1320 in Post Falls and 208-215-2284 in CdA. Check www.stjosephsent.com.
Now the Tidbits
Coeur Climbing Company is leasing a large warehouse space at 764 S. Clearwater in Riverbend Commerce Park in Post Falls to open in early 2023.
The fourth Kootenai County location of Dutch Bros. Coffee will be built soon at 6299 W. Pointe Parkway, next to Panda Express near Cabelas and Walmart, in Post Falls.
A new building for Anthem Pacific Homes is being constructed at Highway 41 and 16th in Post Falls. Three of the four suites 1,800- to 2,000-square-feet are available for office warehouse flex lease through owner Jeremy Voeller at www.anthempacific.com. Phone 208-981-0448.
A large new building with River City Urology on the second floor is under construction at Spokane Street and Third in Post Falls. The urology business is expanding from Ironwood in Coeur d'Alene. With completion planned by Feb. 1, the first floor will have a chiropractor and 3,500-square-feet of space available through realtor Josh Beebe of Coldwell Banker Schneidmiller Realty at 208-699-7980.
Rumors are for a North 40 coming to Rathdrum and a Costco at State Line.
The Ten/6 restaurant that had been on Fourth Street a few years ago, where Izzy's Comfort Kitchen is now, will be in the building under construction at Government Way and Mill Street.
The former Wells Fargo building at Sherman and Third will have a Highlands Day Spa, an art gallery and office for owner Pepper Smock's Windermere-Coeur d'Alene Realty.
Watch for a November opening for new buildings called the Appleway Quarter at 271 and 291 E. Appleway, between Baskin-Robbins and Verizon. The 271 building will contain The Wellness Bar and has a 1,200-square-foot commercial space available. The 291 building will have Hometown Chiropractic and Chip Cookie.
*Rivaura Estates Winery will be in the former Live For Blue building at 505 E. Sherman.
Uncorked With Friends will be at 9443 Government Way in Hayden.
Cochinito Taqueria will be in Hayden.
Watch for Prime IV Hydration & Wellness to be in Ironwood Square.
A large building is under construction at 9046 W. Prairie Ave. (near Greensferry) for Mountain View Business Center. Contact Royce Johnston at 208-691-3054 for team rental information. For lease information contact Logan Rude at 208-651-8825.
Construction should start soon on a Class A professional office building in the northwest corner of the intersection of Prairie Avenue and Ramsey Road in Hayden.
A new Metro Express Car Wash will be built where the "Coming Soon" sign is at the intersection of Lancaster Road and U.S. 95 in Hayden.
Burke's Restoration is building a new place at 3801 W. Riverbend Ave., in Post Falls. Details soon.
The Thomas George building planned for the corner of Third Street and Front Avenue will be 18 stories mixed with commercial places on the first floor and 60 condominiums above.
Watch for details on new buildings under construction for corporate offices for Rogers Burgers on Government Way and Caliber Collision by Metro Car Wash in Post Falls.
Watch for commercial construction west of Highway 41 between 16th and Horsehaven in Post Falls.
Many of 16 commercial spaces are available in the planned Prairie Crossing Shopping Center in the northeast corner of Highway 41 and Prairie Avenue.
A new building for Etco Services is under construction off Huetter north of Seltice and I-90
The PACR office building is under construction at 1857 W. Hayden Ave.
A new Pizza Hut will be in Hayden.
The Mill will be a four-story mixed-use building at Government Way and Mill Avenue with businesses Including Ten/6 Restaurant) on the ground level and 43 apartments above.
Orthopedic Physical Therapy Institute (OPTI) is constructing a new building in Hayden.
Cornerstone, a four-story commercial and residential building, is under construction in Riverstone.
Bruchi's quick service restaurant will soon be in a new building north of the corner of Highway 41 and Mullan Avenue.
Watch for the opening of Vantage Point Brewery across from Michael D's Eatery off Coeur d'Alene Lake Drive.
Gentlemen Sausages will soon be in the former Abi's Ice Cream location at 112 Fourth St.
TownePlace Suites by Marriott Hotel is being built where the Outback Steakhouse was in the southeast corner of I-90 and Northwest Boulevard.
Watch for an Indigo Urgent Care building under construction next to Starbucks in the Crossroads Center off Ramsey Road.
A new commercial and residential building, Midtown Centre, is being built at 821 N. Fourth St.
Don Thompson has retired after 40 years in business here and Alert Micro Systems at 701 N. Fourth St. has closed and will be a residence.
Donohoe Construction will be in the large building at 2033 Seltice west of Post Falls.
Berry Bay Smoothies will be at 8150 N. Cornerstone Drive, in Hayden.
The word "swims" upside down is still "swims."
Contact Nils Rosdahl at nrosdahl@cdapress.com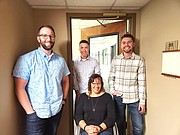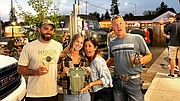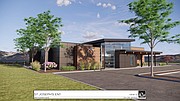 Recent Headlines
---