Movers & Shakers
|
October 11, 2022 1:00 AM
North Idaho Title announces Gavin Jacobson's return
North Idaho Title would like to welcome Gavin Jacobson back into the office after a small hiatus. Jacobson is a great asset to the company and to all the clients that he serves. He has 19 years of experience in the title and escrow field, all of it at NIT. Jacobson will be our Senior Vice President, in charge of overseeing business growth and marketing for our Bonner and Kootenai offices, as well as our new Washington Title and Escrow office in Liberty Lake. Jacobson brings a wealth of knowledge in all aspects of real estate transaction, as well as his great partnership with local businesses and members of the community. He is dedicated to honesty, integrity, serving the community and going above and beyond to make sure not only our clients, but also our staff, are well taken care of. Welcome back, Gavin!
MultiCare Rockwood Announces new president
MultiCare Rockwood Clinic has named Keli Ramsey the new president of Rockwood Clinic. This position was previously occupied by Alex Jackson, who was promoted and currently serves as the chief executive for MultiCare's Inland Northwest Region.
With a health care career that spans more than 30 years, Ramsey has worked as a clinician, administrator, and leader.
Most recently, Ramsey served as the chief operating officer for Covenant Medical Group in Lubbock, Texas. In her role, she supported over 300 primary and specialty care providers and coordinated efforts to improve clinical performance and the overall patient experience.
"What impressed me the most with Keli is her unwavering commitment to caregivers and providers as well as her passion for patients in the community she has served," said Jackson. "She is a trusted and effective leader who embodies MultiCare's mission and values. I couldn't be happier that she is joining my team."
Ramsey shared Jackson's enthusiasm for her new role.
"During my time in health care, my journey has been more of a calling than a career," Ramsey explained. "I'm committed to giving our patients the best experience possible. I'm excited to join the Rockwood team and the high-quality care they deliver to the Inland Northwest."
In her off time, Ramsey is an avid gardener who enjoys spending time with her family, including the newest member, her first grandchild.
Fuel Fitness appoints Chris Runyon as president
Fuel Fitness & Nutrition, a leading fitness club with locations in Montana and Idaho, today announced that Chris Runyon has been named as President and will also continue as Director of Business Development for the company. Runyon replaces Michael Burks as President.
Runyon has more than 15 years of fitness industry experience, including as a personal trainer and performance coach. Runyon has owned and operated 24-hour fitness clubs since 2013.
"Chris is the right leader for Fuel," said Burks, Fuel's former President. "Fuel will continue to focus on promoting physical activity, providing a safe, functional and comfortable workout environment, and creating a pleasant and enjoyable atmosphere for recreation and socialization."
Runyon began his fitness career as a personal trainer in 2006. His certifications include Certified Strength and Conditioning Specialist (CSCS), NASM Certified Personal Trainer, ACE PEER Fitness Tactical, Emergency Medical Technician (EMT) and APEX Nutrition Certification. Runyon received an Associate of Arts in Communications from Phoenix College and a bachelor of science in exercise physiology from Colorado State University.
• • •
If you have a new, relocated or expanded business, or announcement of events, promotions or awards, The Press wants to let our readers know. Email the details to jtelford@cdapress.com.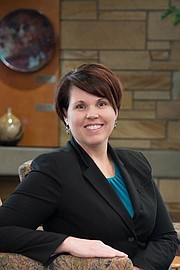 Recent Headlines
---