Robert "Bob" F. Bidon, 75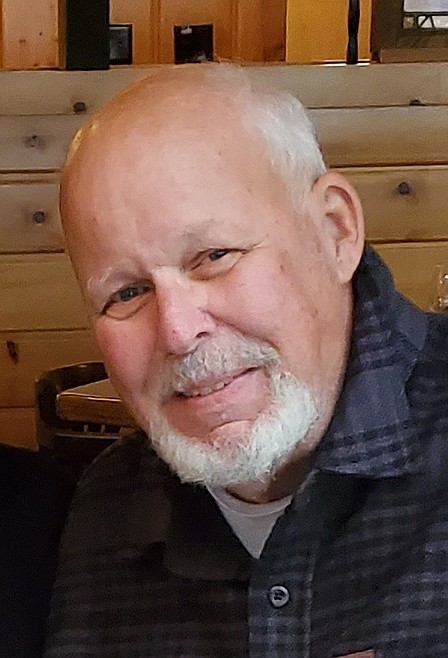 |
November 30, 2022 1:00 AM
Robert "Bob" F. Bidon, age 75, passed away at his home in Coeur d'Alene, Idaho, on Nov. 27, 2022, with his loving wife and daughter by his side.
Bob was born in St. Paul, Minn., on April 5, 1947, to Eugene I. and Olive E. (Scherer) Bidon. He was raised in St. Paul, Minn., and resided in several states before moving to Coeur d'Alene, Idaho, in 1997.
Bob married the love of his life Micki Korff on Sept. 28, 2019, in Coeur d'Alene, Idaho.
Bob started his working career at Deluxe Check Printers in St. Paul, Minn., before moving to in Pinedale, Wyo., where he owned and operated the Westwinds Café. After closing the restaurant he resided in California and Oregon for a short period before settling in Coeur d'Alene, where he managed Spokane Hardware's Coeur d'Alene Branch before retiring.
Bob was multi-talented. Anything he set his mind to, he could accomplish. From his woodworking skills (making furniture, wood carving and making keepsakes for his family) to his extensive leatherwork (saddle making, purses and more). Bob was an avid fisherman, who enjoyed fishing with family and friends. Bob had a special love for his dogs and enjoyed taking them on long hikes and to the dog park. He enjoyed a love of antiquing, reading, doing the daily crossword puzzle and playing a good game of Cribbage or Aggravation with family and friends.
He is survived by his wife Micki at home; daughter Michelle (Greg) Nash of Dent, Minn., son Ted (Ramona) Bidon of Helena, Mont., daughter Rachel Bidon (Allen Hatch) of Powell, Wyo., daughter Katie (Wesley) Wise of Spring Creek, Nev., son Michael Korff (Sarah Gregory) of Blanchard, Idaho; brother Eugene and wife June Bidon of Pueblo, Colo.; 12 grandchildren and 10 great-grandchildren; two dogs: Dolly and Zoie.
Bob is preceded in death by his parents, sister Renee Beissel and brother Tom Bidon.
Memorials may be made to Kootenai Humane Society, 11650 N Ramsey Road, Hayden, ID 83835, or Hospice of North Idaho, 2290 W. Prairie Ave., Coeur d'Alene, ID 83815.
A celebration of Bob's life will be held in the spring of 2023.
Visit Bob's memorial and sign his online guestbook at www.englishfuneralchapel.com.
Recent Headlines
---