THE CHEAP SEATS with STEVE CAMERON: Seahawks losing line of scrimmage battle is 'disappointing'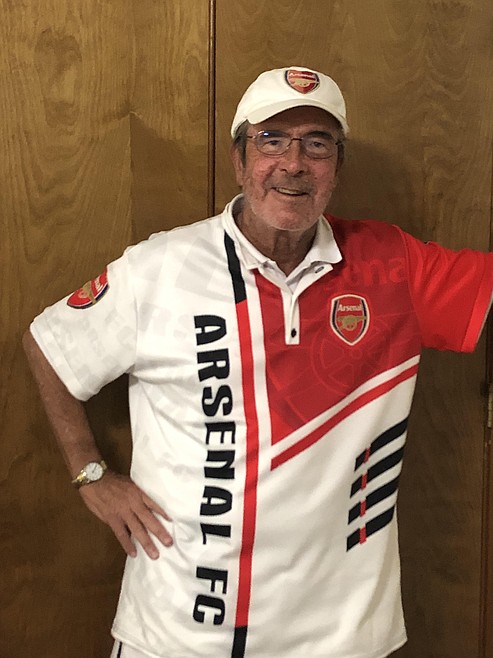 |
November 29, 2022 1:15 AM
Maybe we've shared this story with you some other time.
If so, it's worth hearing again, under the current circumstances.
If it's new, all the better — because the subject is right on point if you're fretting about the Seahawks.
Anyhow …
Several years ago, I had the good fortune to take a cross-country train trip with the late and legendary John Madden.
Waiting for lunch in the dining car one afternoon, John pulled out a pen and paper napkin, and said: "Draw up a really tricky offensive play — something you think would fool everyone."
So, I did a bit of scribbling with Xs and Os, and came up with one of those gimmick plays where the ball gets thrown back to the quarterback, who can either run or, hopefully, hit a wide-open receiver downfield.
"Do you want to see it, and tell me if it would work?" I asked the coach.
"I don't need to see it," Madden replied.
I was surprised, obviously.
"Here's the thing," Madden explained. "It doesn't matter what ANYBODY draws up.
"If all my Xs knock your Os on their ass when the ball is snapped, no play is going anywhere."
JUST ASK the Seahawks about the truth of that statement.
Sunday's 40-34 overtime loss to the Raiders was decided entirely at the line of scrimmage, where the Hawks' offensive and defensive fronts were, yep …
Knocked on their ass far too often to win a football game.
For instance …
Consider the two teams' running games, if it's not too painful.
Vegas' bully running back Josh Jacobs basically ran wild, rolling up 229 yards on 33 carries — including that 86-yard dash in OT that ended the game.
Meanwhile, Seattle rookie star Kenneth Walker III had touchdown runs of 12 and 14 yards, but he also finished with 26 yards on 14 carries.
Doing some quick math here, if you subtract the two scoring runs, that means that Walker managed exactly ZERO yards on his other 12 carries.
Most of the time, he barely managed to snatch the handoff before being gang-mauled.
On the Raiders' side of things, though …
Jacobs was barely touched on that dramatic play in overtime, continuing a trend that left Pete Carroll puzzled and depressed.
"It's really disappointing," Carroll said of his guys getting so badly beaten up in the trenches.
"That's not the way we want to play."
No, indeed.
Carroll's Seahawks have prided themselves for years on being tougher than just about anybody.
The Raiders, though, shoved them around at will — just as Tampa Bay had done two week earlier.
Of all the trends in football, getting whipped at the line of scrimmage is the worst.
As Madden made so clear that day on the train, if every play starts with you getting knocked on your butt, things aren't going to go well.
IF YOU close your eyes and dream a bit, the Seahawks are still alive in the playoff chase at 6-5.
And there's still nothing wrong with QB Geno Smith, who completed 27 of 37 passes for 328 yards, two touchdowns and an interception (on which his receivers screwed up a route over the middle).
DK Metcalf had 90 yards on 11 catches, while Tyler Lockett added 68 yards and a touchdown, so the big-time receivers stepped forward to be counted.
Credit Smith, too, for completing several key throws while the sky was about to fall on him.
Prior to Sunday, no Raider except Maxx Crosby had more than a single sack — but it felt like the entire defensive line was doing an imitation of Aaron Donald on almost every play.
As for Crosby, ah …
Mad Maxx run over rookie tackle Abe Lucas for a huge sack near the end of regulation, and then in overtime, he exploded into the backfield and forced Smith to heave a desperation third-down throw into the grass.
That play came with the Seahawks in Vegas territory, maybe just one completion from field-goal range and a victory.
You're getting the gist of things now.
The Raiders owned the line of scrimmage on both sides of the ball, and in some ways, it was remarkable that Seattle had a legitimate chance to win a game in which it had no running game – and gave up 576 yards, the third-most in franchise history.
The fact that the game was competitive can be considered a testament to Smith, who completed some Mahomes-like throws for big chunks of yardage while running for his life.
But let's face it …
If the Seahawks' Xs are getting knocked on their butts by everyone else's Os when the ball is snapped, games will go according to the "Book of Madden."
Not well.
Email: scameron@cdapress.com
Steve Cameron's "Cheap Seats" columns appear in The Press four times each week, normally Tuesday through Friday.
Steve suggests you take his opinions in the spirit of a Jimmy Buffett song: "Breathe In, Breathe Out, Move On."
Recent Headlines
---