Lyons resigns as North Idaho College attorney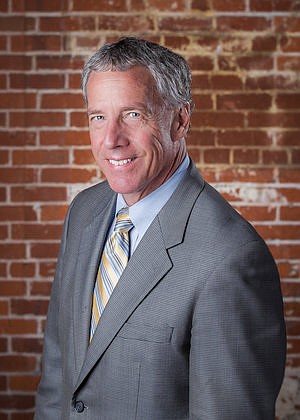 COEUR d'ALENE — After 23 years of service, Marc Lyons has resigned as the attorney for North Idaho College.
Lyons tendered his resignation Friday, effective when accepted by NIC President Nick Swayne and the board of trustees.
"It has become clear that my services are no longer desired by those who will soon hold a majority position with the Board of Trustees," Lyons said in his resignation letter. "While disappointing, this is certainly the right of the board, and I have no desire to further any tension or disturbances at the college."
The move comes just after the election of three new trustees: Tarie Zimmerman, Brad Corkill and Mike Waggoner.
Waggoner, one of three candidates backed by the Kootenai County Republican Central Committee, is poised to form a majority bloc with holdover trustees Todd Banducci and Greg McKenzie.
Banducci and McKenzie frequently clashed with Lyons and previously floated the idea of hiring additional legal counsel for the board.
For the time being, however, nothing has changed.
"Mr. Lyons remains our legal counsel and has offered to make himself available to assist during the transition to new counsel," NIC chief communications officer Laura Rumpler said Monday.
Lyons has worked with six NIC presidents and many iterations of the board of trustees.
"I have also been able to witness and add some assistance to many of the significant accomplishments achieved by the college over the last couple decades," he wrote.
That includes the acquisition of the Stimson Mill property near the college's downtown campus and the Rathdrum Prairie property, which houses the Parker Technical Education Center.
The next meeting of the NIC board of trustees is scheduled for Nov. 30.
On the agenda is an action item labeled "Legal Counsel Services/Clarification."
Recent Headlines
---