PRESS CHRISTMAS FOR ALL: Family battles mental illness, other hardships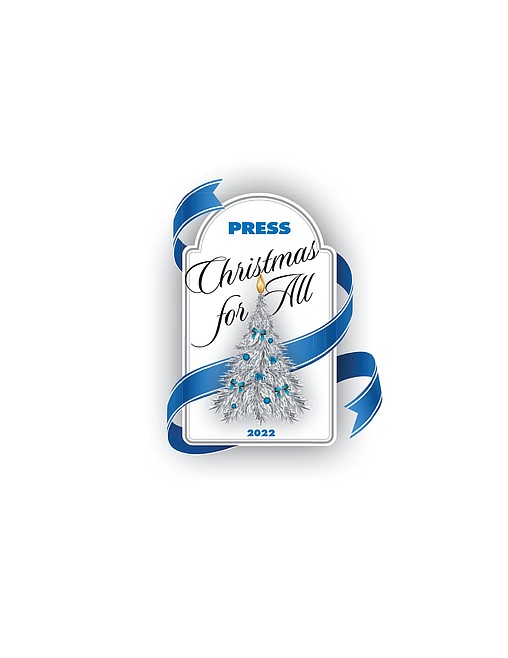 |
November 27, 2022 1:07 AM
As part of the annual Press Christmas for All Campaign, we share with readers the stories of those applying for help. This is one of them.
For "Ruby" and her family, the last five years have been one hardship after another.
They've been homeless twice in that time, but have never stopped fighting for a better life. Now, costly car repairs threaten the stability they're struggling to maintain.
Ruby lives with schizoaffective disorder, a mental illness marked by a combination of schizophrenia symptoms and the symptoms of a mood disorder, such as depression or bipolar disorder. She works hard to maintain her mental health, but it's far from easy.
"It's a day-to-day struggle dealing with my symptoms," she said. "I want to work, but my symptoms make it really hard for me to maintain a job."
Ruby's husband regularly works 50 to 60 hours a week in a food service job just to make ends meet. His goal is to start a career with a more predictable schedule.
"He wants to be there for his son," Ruby said.
The couple's 12-year-old son has autism and deals with low self-esteem.
"He's a funny kid," Ruby said. "He's very caring about other people. He's all about being fair and treating people the way he wants to be treated."
The seventh-grade student recently made the honor roll. His parents couldn't be more proud.
"We put his certificate on the wall to show it off," Ruby said. "He thinks he's not that great at a lot of things. This is a reminder that he is."
The family's only car is in need of repairs. Without a reliable vehicle, Ruby can't get to the food bank and her husband can't drive safely to work.
A hand up this Christmas will help put this family back on the path toward stability.
Each year, Press readers donate generously to Press Christmas for All. Every penny raised is distributed to Kootenai County residents. All overhead costs are covered by The Hagadone Corp.
The gift recipients are our neighbors who are struggling, including the elderly, people with disabilities, veterans, the homeless and those with mental illnesses. Many who seek assistance from Christmas for All are working, but living in poverty.
Beneficiaries of Press Christmas for All keep their dignity while the community provides a hand up to help get them back on their feet.
Press Christmas for All is managed by The Hagadone Corp., with assistance from CharityReimagined.Org. It is a legally recognized 501(c)(3) nonprofit, run entirely by volunteers.
Here are four ways to donate:
Mail a check to Press Christmas for All, 215 N. Second St., Coeur d'Alene, ID 83814.
Call The Press and make a secure credit card donation over the phone: 208-664-8176
Go to cdapress.com. Click on Christmas for All 2022 and make a secure, online donation.
Drop off your check at The Press weekdays between 8 a.m. and 5 p.m.: 215 N. Second St. in downtown Coeur d'Alene.
Recent Headlines
---