Chorale CdA Christmas Concert Dec. 9 & 10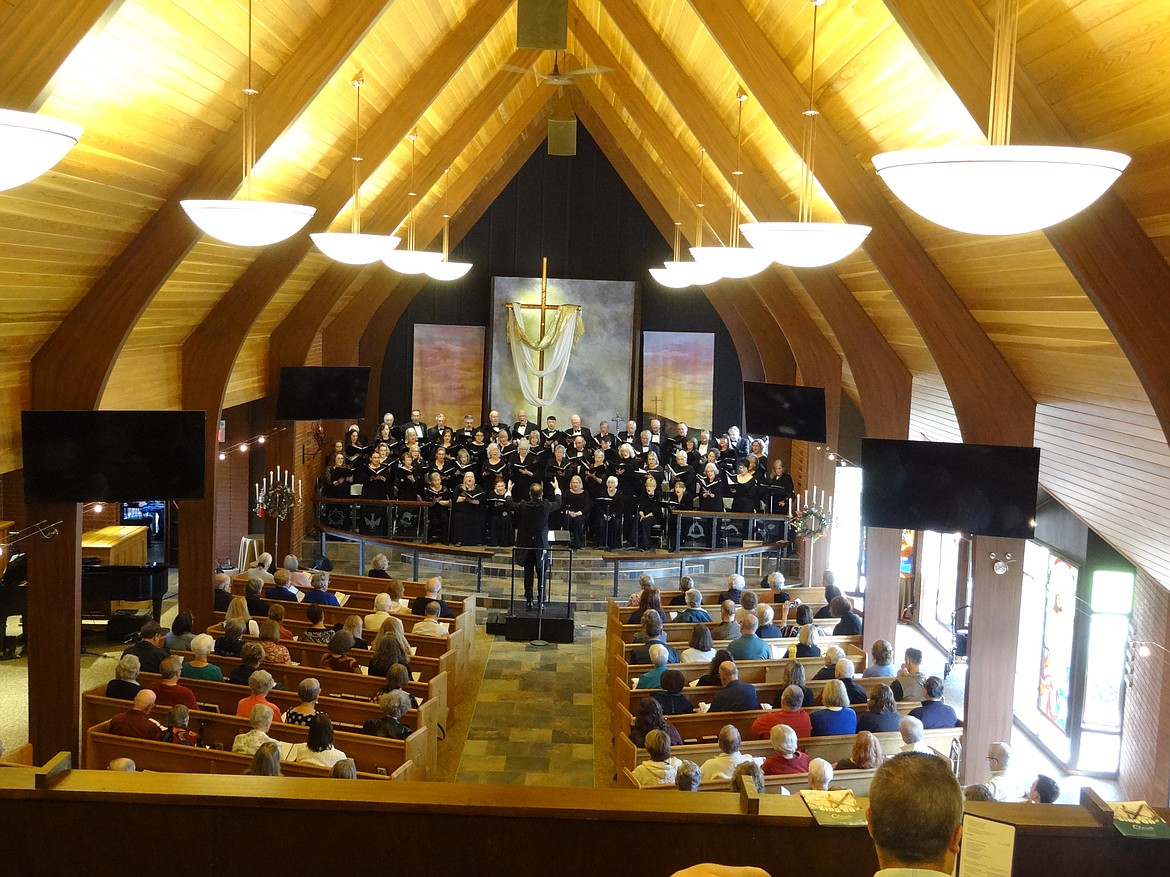 Last year's Chorale Coeur d'Alene Christmas Concert
Ellen Smith
|
November 25, 2022 1:00 AM
Chorale Coeur d'Alene is set to present its Christmas Concert "Come Quickly, Lord Jesus" on Friday, Dec. 9 at 7:00 p.m. and Saturday Dec. 10 at 2 p.m..
Held at Trinity Lutheran Church at 812 N 5th St., Ellen Smith with CCDA says that the concert will begin with a string ensemble and the chorale will perform works from composers such as Randol Alan Bass, J S Bach, John Rutter and John Ness Beck. Songs will include new music and some Christmas standards. There will also be a short sing along of a few carols.
For over 20 years, Chorale Coeur d'Alene has gathered singers from around the Inland Northwest and is accompanied by some of the finest musicians in the area. They perform four concerts a year and the Christmas concerts are the most popular.
The public is invited to attend and tickets can be purchased online at www.choraleCdA.com and remainder tickets can be purchased at the door. General admission tickets are $25 and there are discounts available for seniors, students and the military.
Recent Headlines
---