Kootenai Health not for sale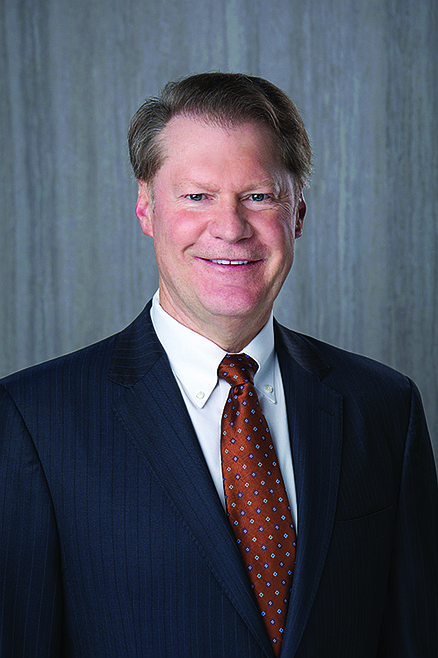 by
KAYE THORNBRUGH
Staff Writer
|
November 16, 2022 1:08 AM
COEUR d'ALENE — Kootenai Health leadership this week shut down speculation that another entity is preparing to buy the hospital.
"There are no discussions with any health care organization to purchase Kootenai Health," hospital CEO Jon Ness said Tuesday.
Readers have recently reached out to The Press asking for clarity on rumors circulating about a potential purchase. Meanwhile, local blogs have alluded to Kootenai Health's partnership with MultiCare Health System, a not-for-profit health care organization based in Tacoma, Wash.
MultiCare confirmed Tuesday that no purchase is in the works.
"MultiCare is not buying Kootenai Health," said MultiCare media relations manager Kevin Maloney.
Kootenai Health has partnerships with MultiCare and several other organizations in the Inland Northwest, including University of Washington, Ernest Health, Cancer Care Northwest and Ronald McDonald House Charities.
"We are independent, but we are not isolated," Ness said. "We really are open to collaborate with many other organizations."
In January 2020, Kootenai Health announced plans to provision a new electronic health record system, called Epic, through MultiCare. The system is in use at hospitals and other health care networks, including university medical schools, throughout the U.S.
Kootenai Health implemented the new system in March, enabling the hospital to go from 11 electronic health record systems to one.
MultiCare and Kootenai Health have also worked together on select behavioral health initiatives.
"Health care is really in a position that it has never been in before with staffing challenges," said Kim Anderson, communications director for Kootenai Health. "Sometimes collaboration is the very thing that allows you to maintain independence."
Maloney echoed that sentiment.
"MultiCare is always seeking likeminded partners interested in working collaboratively to improve the health of the communities we serve," he said.
Speculation about a purchase began to swirl as the Kootenai Health board weighs the pros and cons of transitioning the hospital from a public district hospital model to a nonprofit 501(c)3.
The Idaho Legislature voted almost unanimously this year to pass House Bill 603, which updates a statute to allow public district hospitals like Kootenai Health to transition to nonprofits. It went into effect July 1.
"Our board has an obligation to at least evaluate that," Ness said. "It's being considered because it was never an option historically."
In the past 20 years, Anderson said, more than 200 hospitals nationwide have moved from public models to private, nonprofit models. But it's not yet known whether Kootenai Health will follow suit.
For information about what is currently under consideration, visit www.KH.org/501c3
Recent Headlines
---