More billion dollar disasters in 2022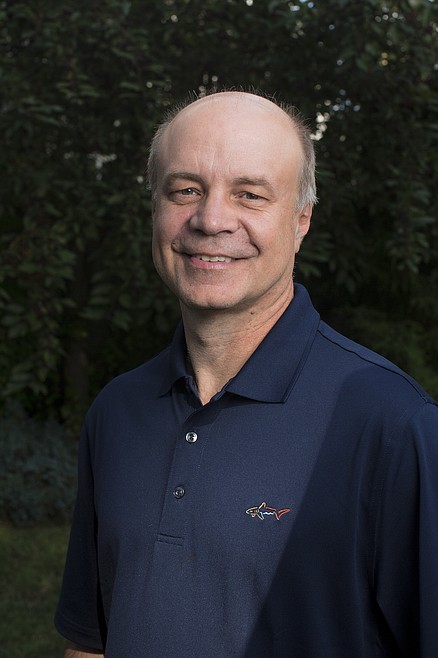 Randy Mann.
JAKE PARRISH/Press
|
November 7, 2022 1:07 AM
Coeur d'Alene received its first snowfall of the 2022-23 season. Last Friday, Cliff reported 3.7 inches at his station in northwestern Coeur d'Alene. Other locations around the region picked up approximately 2-5 inches of snowfall. The weather pattern has certainly changed after a warm and dry first three weeks of October.
This week's weather is going to be cold with highs near the freezing mark in most areas. There's also another chance of snow showers next week. The rest of the month and into December still looks like an overall active weather pattern across the northwestern portion of the country. Assuming the storms are cold enough, our chances are pretty good for a good start to the snowfall season.
Our average precipitation for November in Coeur d'Alene, which includes rain and melted snow, is 3.07 inches. We picked up over half of normal in one day as a record 1.57 inches fell last Friday. As of the weekend, we've received over 2.8 inches of moisture fallen in November, so it's possible that we could have above normal precipitation this month prior to the first 10 days.
This is quite a change from last month when we had dry and warm weather for the first 20 days of October. That was the driest first 20 days in October's history in Coeur d'Alene. As we've been talking about for years, our planet continues to be in this cycle of extreme weather.
For example, last month, the eastern portions of the country experienced one of the hottest heatwaves for the early fall season in history. Record highs in October were felt from the Deep South towards the Northeast. During the first three days of October, highs were over 100 degrees in the southern states, with upper 90s into New Jersey.
In other parts of the world, regions in southeastern Australia saw their wettest October in recorded history. Massive flooding continues along some of the major rivers. In China, some areas received their heaviest rainfall in more than 50 years. This pattern was soon changed by a massive heatwave that quickly dried up area rivers and led to power restrictions.
As I've reported every year, the billion-dollar weather and climate disasters continue to mount across the U.S. According to the National Centers for Environmental Information, there were 15 weather and climate disasters that resulted in at least $1 billion in damage in the U.S., as of late October. With all of these weather extremes, it's possible that another one or two events could be added by the end of this year. This figure is lower than the two previous years. In 2020, there was a record of 22 billion-dollars in weather and climate disasters, with 20 events in 2021. Within the last five years alone, there have been 128 major events that has cost nearly 920 billion dollars.
For 2022, there was one major drought heatwave event, which continues in the western U.S. The so-called western "megadrought" is currently in its 22nd year. The western storms that have brought rain and snow to the Pacific Northwest will be sending some much-needed moisture into California this month, which should help ease their drought situation. There's also the possibility that a few of these systems will make their way into the southern part of that state.
The other notable major events across the country this year included one major flooding event. That occurred in Kentucky and Missouri. There were 10 severe storm events, mainly across the central portions of the country. Two tropical storm events, including massive Hurricane Ian, hit the U.S. this year with an estimated cost of $40 billion. There was also a major wildfire event in New Mexico during the spring and fall season.
Since 1980, there has officially been 338 weather and climate disasters leading to costs of at least $1 billion each. Many of them have occurred since 2000. Amazingly, the total cost of the combined events is near $2.3 trillion.
This is also the eighth year in-a-row in which there are 10 or more billion-dollar weather and climate disasters in the U.S. Prior to 2015, there were only five years with 10 or more billion-dollar storms or climate events. The most expensive weather disaster in the U.S. was the winter storm that produced widespread power outages From Feb. 13-17, 2021. Officially named Winter Storm Uri, the system spawned six tornadoes — one being an EF3 — and dumped heavy storm and ice over the Pacific Northwest, the southern U.S., as well as the eastern portions of the country. Total damage was approximately 196.5 billion dollars. In Coeur d'Alene, we received about 10 inches of snow from that storm in 2021.
• • •
Contact Randy Mann at randy@longrangeweather.com.
Recent Headlines
---