Acting titans Blanchett and Chastain deliver again with new projects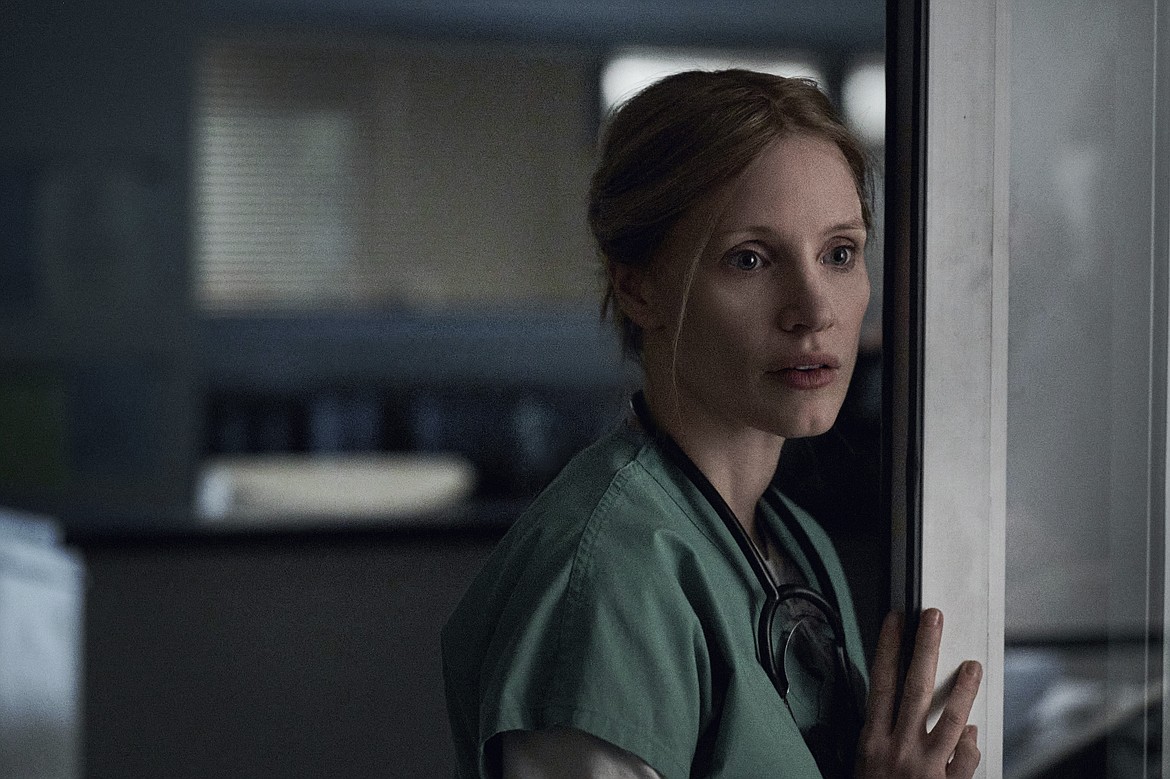 This image released by Netflix shows Jessica Chastain in a scene from "The Good Nurse."
JoJo Whilden/Netflix via AP
by
TYLER WILSON/Coeur Voice Contributor
|
November 2, 2022 1:00 AM
An unrivaled master of her craft, Cate Blanchett might outdo even her most revered previous work in the sprawling psychological drama, "Tár," from Todd Field, the acclaimed writer and director of "In the Bedroom" and "Little Children."
Blanchett plays the title character, Lydia Tár, a celebrated (fictional) composer and chief conductor of the esteemed Berlin Philharmonic. She begins the film at the height of fame as she embarks on a book tour and prepares for an anticipated live recording of Mahler's 5th Symphony. But trouble lurks in the form of a former protégé, who keeps sending alarming emails to Tár's assistant, played by French actress Noémie Merlant, a standout in the recent "Portrait of a Lady on Fire."
The film, which clocks in at a generous 2 hours and 40 minutes, takes its time in examining the subtle ways Tár manages to control her circumstances in the high-pressure/high-achievement culture within not just her orchestra, but its worldwide influence. Tár's relationship with wife and concertmaster Sharon (the terrific German actress Nina Hoss) is also strained by mental health issues and rumors of Tár's perceived favoritism toward young, attractive women within the industry.
On its surface, many could describe Field's opus here as an examination on perceived "cancel culture," though the script takes special care to avoid judgment of its central figure, allowing the movie to explore how power dynamics can lead to subtle-yet-consequential forms of abuse. Blanchett is a towering figure throughout, and with Lydia Tár' being the central force in nearly every scene, it allows the actress to create a rich, full life full of contradictions. She's brilliantly perceptive of human emotion, and yet often finds herself exploiting that perception to her own selfish ends. Tár is neither hero nor villain, which makes the movie all the more entrancing.
The length might be a struggle for some viewers, and, in the last 30 minutes or so, Field makes an active decision to withhold some key bits of plot relating to the maestro's ultimate downfall. It leads to an ambiguous-but-ultimately satisfying final scene that makes the central figure of Lydia Tár even more enigmatic. However one ultimately decides to judge the character, it's an undeniably commanding portrayal by Blanchett.
"Tár" is now playing in theaters.
A quietly powerful Jessica Chastain performance
Netflix's "The Good Nurse" examines the grim true story of Charles Cullen, a nurse who purposefully killed as many as 400 patients across a 16-year career in New Jersey. The film, directed by Oscar-nominated director Tobias Lindholm ("A War") focuses on a friendship between Cullen and another nurse, here played by Jessica Chastain, who ultimately helped authorities capture and convict the killer.
Chastain, fresh off an Oscar win for her far-more-boisterous turn in "The Eyes of Tammy Faye," returns to the kind of role she's especially brilliant at portraying — quiet, complex, regular people forced into facing extraordinary pressures with steely calm (Think "Zero Dark Thirty," "Molly's Game," "Miss Sloane").
The movie repeats itself a little too often in how it details the final stretch of Cullen's confession and incarceration, but Chastain is a reliably magnetic anchor, and her lengthy and exceedingly uncomfortable interactions with Cullen (played by another Oscar-winner, Eddie Redmayne) fill with tension at the mere turn of a phrase. Redmayne, an actor that some (me) dislike for his often affectatious physical and vocal choices, is also much more subdued than usual and is genuinely chilling in the performance.
"The Good Nurse" is now streaming on Netflix.
• • •
Tyler Wilson is film critic and member of the International Press Academy. He has been writing about movies since 2000, including a regular column in The Press since 2006. He can be reached at twilson@cdapress.com.
Recent Headlines
---