LEGION BASEBALL: Lums loaded in all the right spots for deep run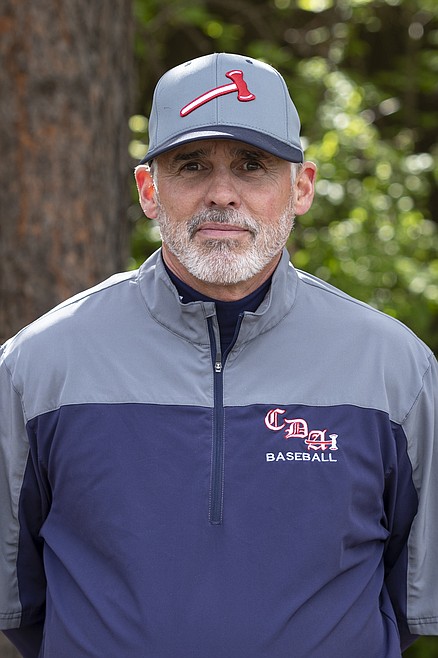 By JASON ELLIOTT
Sports writer
Falling short of their goal of a state AA American Legion baseball championship in 2021, the Coeur d'Alene Lumbermen are loaded again for another run at the program's first regional bid since 1979.
"We've got some things to prove and the guys are another year stronger," said second-year Coeur d'Alene coach Darren Taylor, a Coeur d'Alene High grad who played on that 1979 team that advanced to regionals. "We filled in some spots with the perfect guys."
Last year, Coeur d'Alene finished 28-10 and was fourth at state.
Returning are shortstop Marcus Manzardo, outfielder Spencer Zeller, Troy Sheppard and Austin Taylor. Manzardo and Sheppard are completing their freshman seasons at the Community Colleges of Spokane. Likewise, Zeller played at Blue Mountain Community College in Pendleton, Ore., this spring.
Ryan Schneider, a left-handed pitcher, has signed to play at Division I Belmont in Nashville, Tenn.
"We're going to keep 18 players, and that's probably too many," Taylor said. "We had some key injuries on the pitching staff last year and didn't have any depth at the end of the season. This year, I don't think we'll have that problem."
Jayden Butler (Post Falls High), AJ Currie (Lake City High) and Cooper Erickson and Owen Benson (Coeur d'Alene High) are also expected to see time in the rotation.
"Jayden really came on this season and will be a good third guy for us," Taylor said. "AJ looked great this season and will do some great things. Cooper won his last three starts and can go really deep into games and Owen will be right in the mix there."
Eric Bumbaugh (Lake City), Ethan Taylor (Lake City) and Lucas Erickson (Coeur d'Alene) will be utility players for Coeur d'Alene, which opens at the Missoula Mavericks Memorial Day Tournament on Saturday. The Lums will face the Helena Senators and Vauxhall (Alberta) Academy on Saturday, then face Lewis-Clark in pool play on Sunday.
Joe DuCoeur will handle the catching duties for the Lumbermen.
"We're going to have three really good outfielders with Spencer, Eric and Austin out," Taylor said. "They're really competing against themselves. Ethan's a guy that can play all over the place. We're going to get some good use out of him."
Cooper Larson (Coeur d'Alene High) will be at second base for Coeur d'Alene. Manzardo and Sheppard, still playing in the NWAC Championships, won't be available this weekend.
"I like that we're going to see what we've got as far as our depth goes," Taylor said. "Without Marcus, it's 35 innings that we'll have someone else in that spot and see what the other guys can do."
For the second straight year, the Post Falls-based Prairie Cardinals are not fielding a AA team, allowing Post Falls AA players to join the Lums.
Both Coeur d'Alene and Lewis-Clark, the lone teams remaining in the AA North Idaho League, will advance to the state tournament July 22-26 in Nampa, with the state champion advancing to the regional tournament in Gillette, Wyo., Aug. 3-7.
Coeur d'Alene and Lewis-Clark will play a best-of-3 series to determine seeding to state on July 16, 18 and 19.
"I think they'll be pretty good," Taylor said of Lewis-Clark. "They've got two really good pitchers and have some pretty good players coming back."
Idaho Falls has won the last two American Legion World Series.
Recent Headlines
---