Some behavioral health programs to close
by
KAYE THORNBRUGH
Staff Writer
|
May 14, 2022 1:09 AM
COEUR d'ALENE — Kootenai Health will soon close its inpatient addiction recovery program and outpatient psychiatry practice.
Officials said they made the temporary move in order to stabilize other behavioral health programs amid severe staffing shortages and years of "chronic underfunding" for behavioral health services.
Though Kootenai Health has stopped accepting new addiction recovery patients, all current patients will be able to complete their program.
The physical outpatient psychiatry practice is expected to close by July 1. Some limited telehealth services will remain available.
Employees on addiction recovery and in the outpatient psychiatry practice will reportedly have the opportunity to work in another area of Kootenai Health.
Rathdrum resident Chris Morse has been in recovery for almost eight years. That includes time in Kootenai Health's addiction recovery program.
"It saved my life," he said.
Morse was hospitalized due to drug-induced psychosis. After he was stabilized in the hospital's adult psychiatric unit, he moved into the inpatient addiction recovery program located on the same campus. The ratio of staff to patients was high, he said, and the environment felt safe and homey.
"It was the highest-quality service I've ever received in a rehab," he said.
Addiction is a lifelong illness, Morse said, and even those who've worked hard to recover can relapse.
He took comfort in the knowledge that Kootenai Health's program would be there for him if he needed it again. Now he's unsure where he could receive that kind of care.
"If I were to relapse, I don't have this bedrock to help me recover again and stay alive," he said.
Morse said news of the temporary closure has rocked the recovery community in North Idaho.
"There's a lot of heartbreak," he said.
People recovering from addiction aren't the only ones who feel that way.
"Actually, Kootenai Health agrees with those that are upset about our decision to temporarily close the addiction recovery program," CEO Jon Ness told The Press on Friday.
The closure is the culmination of challenges that were exacerbated by the COVID-19 pandemic, he said, chief among them labor shortages.
Locally and nationwide, stress and burnout due to the pandemic have caused many behavioral health providers to leave or retire. Providers are also leaving in-person jobs to work remotely, offering behavioral health services via telehealth.
Subsequent staffing shortages put more strain on remaining employees, increasing burnout and spurring more departures.
Kootenai Health had 750 job openings as of Friday.
"It has become a real challenge to meet all the needs of the entire community in that environment," Ness said.
In the current job market, Kootenai Health estimates that it will take at least a year to fill vacated behavioral health provider positions.
The cost to hire just one temporary physician to cover the addiction recovery program for a year would be $1 million.
Kootenai Health simply doesn't have enough staff to run all four behavioral health units, said chief physician executive Dr. Karen Cabell.
For that reason, she said, the hospital must concentrate existing staff and resources in order to care for patients with the most dire needs.
The addiction recovery program reportedly treats about seven to eight patients per day, or 10 to 12 patients per month.
Meanwhile, the adult inpatient psychiatric unit treats 22 to 24 patients per day. The youth unit treats about 16 to 19 patients per day. Most patients stay for eight or nine days.
Most patients reportedly enter the inpatient psychiatric programs after first going to the emergency department.
"Many times, those people coming to the emergency department are in immediate, extreme crisis," Cabell said. "These are not people who can go home and come back in a week."
Kootenai Health aims to stabilize its adult and youth psychiatric units.
"Once that stabilization occurs and we have enough staff available, we would look to reopen the addiction recovery center," Cabell said.
But that time could be years away.
Not enough new graduates are entering the workforce to replace the behavioral health providers who are retiring or leaving the field, Cabell said. The deficit is expected to last until 2027.
With ongoing labor shortages and without external funding, it's difficult to predict when Kootenai Health will have the resources to reopen the addiction recovery program.
In the meantime, individuals seeking elective inpatient care for addiction recovery will have to look outside the county, in Spokane or even further afield.
Some people might choose less intensive treatment as a result, Cabell said, such as day programs or support groups.
Many of those seeking outpatient psychiatric care will have to turn to therapists and psychiatrists at private practices throughout North Idaho.
As a community-owned hospital, Ness said, Kootenai Health needs help from state agencies, federal programs and other funding sources in order to have a full complement of providers and other staff.
The discussion about solutions, he said, has to happen in Boise and Washington, D.C.
"Idaho is currently blessed with a budget surplus, so this may be a good opportunity for a serious conversation about improved funding for behavioral health services," Ness said.
The state is projecting to end the fiscal year on June 30, 2022, with a surplus of about $1.6 billion.
Ness said that changing the current model that underfunds behavioral health requires both legislative and voter support.
"This would be very helpful to vulnerable individuals, families, schools, law enforcement and behavioral health providers," he said.
Communications director Kim Anderson said that despite the current circumstances, Kootenai Health remains the predominant provider of inpatient psychiatric services in North Idaho.
The hospital offers the only inpatient program in the region that serves children between the ages of 5 and 12.
"We're sad to have to temporarily close the (addiction recovery and outpatient psychiatry) programs," Ness said. "It is our full intention to remain committed to behavioral health services to all of North Idaho."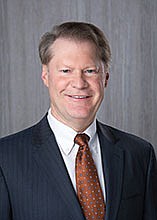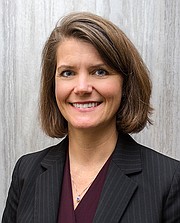 Recent Headlines
---