Neighborhood of the Week: Majestic homes near Rathdrum's Majestic Park
by
TYLER WILSON/Special to The Press
|
May 8, 2022 1:00 AM
All the haters had to admit defeat last week when Neighborhood of the Week made its triumphant return to Rathdrum. I like to think that column proved our love for the community, but just in case any of you keyboard crusaders didn't get the message — here comes even more Rathdrum action!
Last week we teased some of the new construction near Majestic Park. We'll discuss that new neighborhood, called Brookshire, as well as some of the primo existing options around the park.
First off — some love for Majestic Park (one of the main reasons families are attracted to living in the area). The almost-12-acre park, located north of Lancaster Road and east of Meyer Road at 5750 W. Majestic Ave., boasts incredible mountain views, as well as plenty of open green space and premium amenities. That includes a seasonal splash pad, playground and climbing wall, as well as a large pavilion for events that includes a full-service kitchen. Two softball fields, paved pathways, a bike storage area and parking aplenty round out the attraction.
As for established homes, you've got a few active listings for consideration (for now) near Majestic Park. One is a 2015-built, three-bedroom home with just over 1,400 square feet, as well as a three-car garage, newly listed this week at $515,000.
And, OK, we'll admit it, the other two listings in the area are now marked as pending, but you can still get a good sense of the pricing and activity here. The first, located a couple blocks north of the park, is a three-bedroom home with approximately 1,150 square feet that listed at $445,000. The other property, located mere steps from the park, included three bedrooms and almost 1,600 square feet. That was listed at $595,000.
If you head out to Rathdrum via Lancaster, then you'll definitely notice the home construction (just south of Majestic Park. That's the new development of Brookshire, which contains a variety of models by Hayden Homes that range in size from 3-5 bedrooms and square footage from 1,400 up past 3,000.
As for what's available: The map of Brookshire on the Hayden Homes website is filled with red "sold" boxes on pretty much every property, and, of the homes under construction, you won't be seeing "for sale" signs in front of them. While you can find a number of pending listings in the MLS, your best bet is to reach out to Hayden Homes directly for availability and future opportunities. By the way, base pricing for the models under construction range between $467,000 and to above $560,000. Get more info by calling 208-684-2560 or visit Hayden-homes.com/new-homes/idaho/north-idaho/rathdrum/brookshire.
As for independent listings, there is a four-bedroom, 1,700-plus-square-foot home in the area that was built in 2020 listed as active as of this writing at just under $534,000.
Do you think Neighborhood of the Week is finished with Rathdrum? No way! We'll be back to talk more soon, and the haters will have to sulk all over again.
• • •
Let us know about story ideas, standout neighborhoods and developments that we may feature in an upcoming Neighborhood of the Week. Contact Tyler Wilson at twilson@cdapress.com.
Attention Real Estate Agents! Take advantage of Neighborhood of the Week by sending in your suggestions for featured areas, including sites outside the normal confines of Coeur d'Alene, Post Falls and Hayden (and Rathdrum!).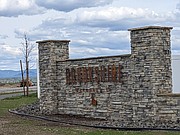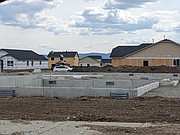 Recent Headlines
---