Pride and patriots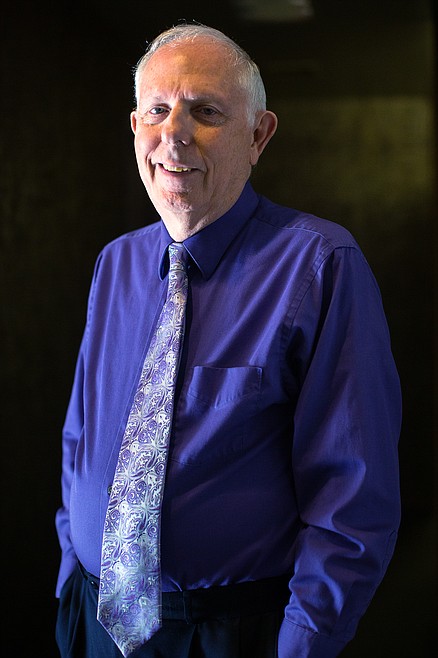 Tony Stewart
PRESS FILE PHOTO
by
BILL BULEY
Staff Writer
|
May 5, 2022 1:07 AM
COEUR d'ALENE — A spokesperson with the Panhandle Patriots Riding Club on Tuesday refuted a member's claim that the club plans to confront those at Pride in the Park on June 11 at Coeur d'Alene City Park.
"That very same day we actually intend to go head-to-head with these people," says a man in a video posted on TikTok. "A line must be drawn in the sand."
The man, reportedly with the Panhandle Patriots group, says, "Good people need to stand up" and later says, "We say, damn the repercussions."
The club's second "Gun d'Alene" event would counter "Pride in the Park," an annual event organized by the North Idaho Pride Alliance.
A May 1 post on the riding club's Facebook page calls for people to join them on June 11 "in standing up against the indoctrination and grooming of our children." Another Facebook post about the Gun d'Alene event says "Full 2A encouraged."
The man in the video goes on to say, "This fight is not just paper. It's not just words. It's not just politicians. They have to see people standing in their face saying 'no more.'"
A spokesperson for North Idaho Pride Alliance said Wednesday the issue is under review but declined to comment.
Tony Stewart, secretary for the Kootenai County Task Force on Human Relations, said groups have the right to peaceful assembly.
But he said someone can't threaten, physically harass or confront another.
"A line is drawn you can't cross," he told The Press.
Stewart said if one group does try to shut down or intimidate another, he's confident police will handle it.
"One group does not have the right to deny another group or disrupt what they are doing," he said.
A woman with Panhandle Patriots, who declined to give her last name and said she goes by "Bear," told The Press in a phone interview Tuesday that the man in the video gave out incorrect information. She said he is a club member, but not their spokesperson.
She said the club isn't planning to confront anyone during "Gun d'Alene" at Coeur d'Alene City Park.
"We are wanting this to be an extremely peaceful event," she said.
The man in the TikTok video was speaking April 28 at an event hosted by Rep. Heather Scott, District 1, Seat A at Regeneration Calvary Church in Sandpoint.
"I wanted to bring us together because I am gravely concerned about the inappropriate materials in our public schools, school libraries and our libraries," Scott said, in a video recording of the meeting.
Scott, contacted Tuesday via phone by The Press, declined to comment.
Pride in the Park is North Idaho Pride Alliance's annual event to celebrate Pride Month. It's scheduled 10 a.m to 3 p.m. June 11 at the City Park and bandshell.
It is described as a free, family-friendly community event "Celebrating diversity and building a stronger and more unified community for ALL."
Organizers expect more than 1,000 people to attend. There will be food, entertainment, an activity area and crafts.
​North Idaho Pride Alliance, according to its website, is a volunteer-run nonprofit organization of lesbian, gay, bisexual, transgender, queer/questioning, intersex, and asexual people, community groups and allies "working together to create a more inclusive North Idaho."
A Coeur d'Alene police officer said Tuesday that Pride in the Park is set for June 11. He said he had heard a second event is also going on at City Park that day, but could not comment on what it is as he needed more information.
Bear said Panhandle Patriots reserved the City Park pavilion for Gun d'Alene before Pride in the Park was scheduled. She said club representatives plan to meet with police and sheriff's officials to discuss it further.
Bear said the club is planning to put out another video to "clear all this up."
She said the name of their event is "Gun d'Alene: Protect our Children." It will start at noon with a gathering near the Coeur d'Alene Public Library for a march through downtown, followed by a 3 p.m. gathering at the City Park pavilion, with speakers and informational packets.
A promotional flyer for the event uses a quote from Maj. John Pitcairn: "… If they want to have a war, let it begin here."
---