Calling all 'patriots'
Calling all 'patriots'
An interesting assortment of items for "patriot support" is attractively displayed in the Patriot Hangout, a new store in Suite 3 of Sunset Village at 296 W. Sunset Ave.
Owner Mike Marquardt said the items show support for law enforcement, the military, first responders and Constitutional rights with a focus on the Second Amendment. Included are clothing, bumper stickers, flags and many accessories including a Lifevac anti-choking device.
Hours are 10 a.m. to 5 p.m. Monday through Saturday. Phone 808-797-2611. Check patriothangout.org.
Open Arms opens new doors
A non-profit pregnancy medical clinic, Open Arms PCC and Real Choices Clinic opens Monday in its new building at 8056 N. Wayne Drive, in Hayden.
The donor-supported, faith-based ministry aims to reveal "God's design for human life, sexual integrity and reproductive health."
"We offer support, information and compassion to those facing the challenge of an unplanned pregnancy," said Richard Hawk, executive director. "Our services are focused on educating men and women on everything related to pregnancy and parenting."
Open Arms began in 2001. Hours vary Monday through Thursday. Phone 208-667-5433. Check realchoicesclinic.com.
New St. Joseph's Clinic in the works
Taking its name from Saint Joseph, the patron of compassionate care of the sick and injured, a new St. Joseph's Ear, Nose, Throat & Allergy Clinic is under construction at 849 N. Syringa St. in Post Falls.
Currently at 323 N. Spokane St., St. Joseph's offers a full spectrum of medical and surgical treatments in a friendly, personal and professional environment. Services include diagnostic hearing evaluations, hearing aid help and repairs, assistive listening devices and custom-made swim and noise plugs and allergy testing services.
Hours are 8 a.m.to 5 p.m. Monday through Thursday and 7 a.m. to 2 p.m. Fridays. Check stjosephent.com.
Sarah Hamilton FACE opens Coeur d'Alene location
A medical aesthetic clinic, Sarah Hamilton FACE will celebrate its grand opening 10 a.m. to 6 p.m. Thursday at 2120 Northwest Blvd.
Hamilton's mission statement holds that beauty is not only skin deep with the practice dedicated to giving patients relaxed, natural looking results. The clinic offers face and body laser treatments, microneedling, hydraFacials, tattoo removal, anti-aging, skin rejuvenation, acne treatments, hair restoration, feminine rejuvenation and medical grade skincare.
Another clinic is in Liberty Lake. Check sarahhamiltonface.com.
Now the Tidbits
Memory Lane is moving from the Plaza Shops downtown to Silver Lake Mall.
OSI Hand Surgery is new at 1621 N. Third St.
The Kootenai County Farmers' Market will open Saturday, May 7, at U.S. 95 and Prairie.
Watch for commercial construction west of Highway 41 between 16th and Horsehaven in Post Falls.
Businesses to be in the new Lucille Building at 2605 N. Fourth St., are Northwest Construction Management, Refined Salon and Stylus Wine & Vinyl Bar.
Something is happening with the former Owl Cafe in Hayden.
Post Falls RV Campground is under construction at 70 W. Cabelas Way between the Cabela's store and State Line Walmart in The Pointe at Post Falls.
Many of 16 commercial lots are available in the planned Prairie Crossing Shopping Center in the northeast corner of Highway 41 and Prairie Avenue.
A burger place and cosmetic salon will be in the new building at 4th and Lakeside.
A new building for Etco Services is under construction off Huetter north of Seltice and I-90
The PACR office building is under construction at 1857 W. Hayden Ave.
Breaking Bread Bistro will be where Davis Donuts was at Fourth and Best.
Watch for a place called Pearl & Tin.
A sign on Wayne Drive in Hayden says "Future home of Blue Chip Chiropractic."
Back to Basics is new at 3094 E. Mullan in Post Falls.
A new Pizza Hut will be in Hayden.
The Mill will be a four-story mixed-use building at Government Way and Mill Avenue with businesses on the ground level and 43 apartments above.
Consign Furniture has a "coming soon" sign southwest of the U.S. 95-Lancaster Road intersection.
An Express Exterior Carwash is being built in the 3400 block of Seltice in Post Falls.
Watch for construction in the northwest corner of Government Way and Hayden Ave.
Coeur d'Alene Pet Market will be at 6424 Government Way.
Cornerstone, a four-story commercial and residential building, is under construction in Riverstone.
Bruchi's quick service restaurant is planned for a new building north of the corner of Highway 41 and Mullan Avenue.
Watch for construction of Vantage Point Brewery across from Michael D's Eatery off Coeur d'Alene Lake Drive.
A Grease Monkey auto place will be at the Crossings in Athol.
Gentlemen Sausages will soon be in the former Abi's Ice Cream location at 112 Fourth St.
TownePlace Suites by Marriott Hotel is being built where the Outback Steakhouse was in the southeast corner of I-90 and Northwest Boulevard.
A Capriotti's Sandwich Shop will come into the former Chipotle Mexican Grill building at 305 W. Appleway.
A new law firm is in Suite 500 at 500 Government Way.
A new commercial and residential building, Midtown Centre, is being built at 821 N. Fourth St.
Watch for major changes with the Burger Bunker and Bunker Bar off Spokane Street in Post Falls.
Pearl & Tin will be in Suite 101 at 2605 N. Fourth St.
The Den will be a new tavern at 761 N. Idaho St. in Post Falls.
The CD'A Corner Store is adding a kitchen and tables downtown.
Coeur d'Alene Nissan will have a major addition to its building off U.S. 95.
Ivonne Welch Insurance Agency is new in Suite 203 at 2065 W. Riverstone Drive.
The Post Falls Pavillion food truck court will be near the Highway 41 and Horsehaven intersection.
The five largest fast-food restaurant chains in the world are: 1) Subway 41,500, 2) McDonald's 37,900, 3) Starbucks 29,900, 4) KFC 22,600, 5) Pizza Hut 18,500.
Contact Nils Rosdahl at nrosdahl@cdapress.com.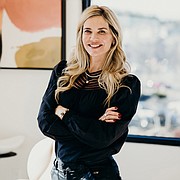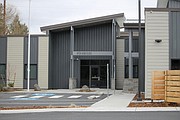 Recent Headlines
---