Transitions Expo helps students triumph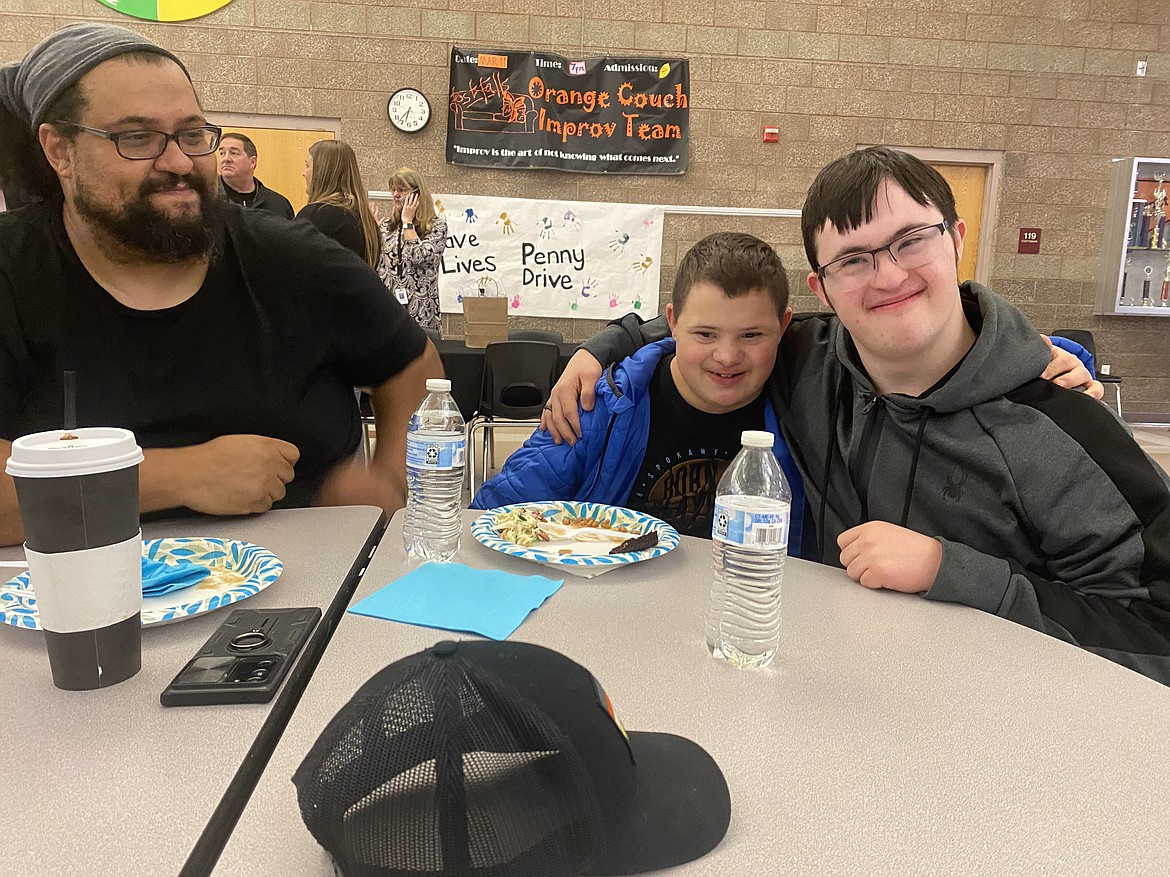 From left: Kenya Williams and son Park sit with Trey Holley at the first annual Transitions Expo at Post Falls High School, March 22. Hosted by the special education department, 14 organizations gathered to connect with students and their families.
ELLI GOLDMAN HILBERT/Press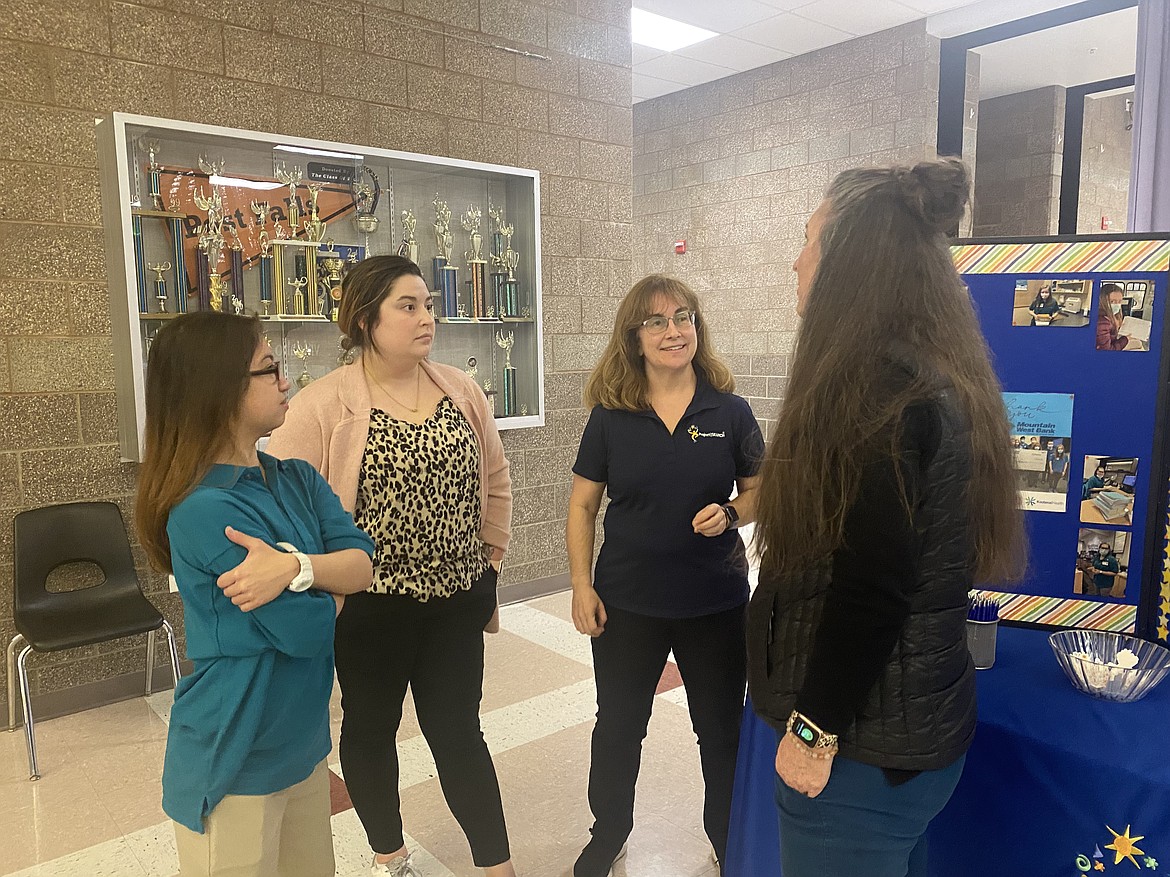 From left: Project Search intern Tricia Powell, vocational transition teacher Abbie Waters and Project Search instructor Theresa Moran discuss the program with a parent at the Transitions Expo held at Post Falls High School March 22.
Previous
Next
by
ELLI GOLDMAN HILBERT
Staff Writer
|
March 30, 2022 1:00 AM
POST FALLS — For special needs students nearing graduation from high school, the transition into adulthood is complicated. Connecting with support services is paramount for their success and safety.
To help families find these resources, the Post Falls High School special education department launched Transitions Expo on March 22.
"The whole point of tonight is for families of special needs kids, as they're getting older and they transition out of the school district, is to see what's available out there for training, services and jobs," said Charmain Connery, Post Falls High School life skills teacher.
Fourteen organizations serving special needs students gathered for an informal event. About 140 students and their families enjoyed a meal, chatted with other parents and visited booths.
Project Search vocational transition teacher Abbie Waters spoke about their program. In partnership with Kootenai Health, the internship program prepares young people with disabilities for work in the competitive medical environment.
Tricia Powell, a 2021 Post Falls High School graduate, is in the middle of her second rotation with the program.
"During first rotation, I did transportation," Powell said enthusiastically. "I basically clean the bus but also help customers put the wheelchair lift up and down, things like that."
Each rotation lasts eight to 10 weeks. The program has nine students in the current rotation and a dozen students lined up for participation next year following graduation, Waters said.
Participants work in a variety of departments at Kootenai Health, for example in the central supply warehouse or the housekeeping and laundry facilities.
The goal following three rotations is for the student to secure permanent employment. The success rate is about 80%.
"So that means they've been placed in a job at least 90 days but they're all still employed now," Waters said.
Bob and April Jacobson's son, Hunter, 18, participates in the Specialized Needs Recreation Program and attends Post Falls High School. The Jacobsons learned about the expo through Connery.
The Jacobsons hope to find more socialization and recreation opportunities for their son, who was left with several severe disabilities after a dirt bike accident when he was 14.
Village Bakery, owned by Dana Bellefeuille, offers special needs employment and a meaningful community to be a part of. Bellefeuille, an accomplished baker, combined her two greatest passions within the bakery.
"My goal and vision has always been to have a place where people of all abilities can come and gain life skills, feel accepted, valued and recognized for their own special skills," Bellefeuille said. "I want them to connect with each other and hopefully learn skills to help them gain employment. I only want for others what I would want for my own children. My secret wish would be for everyone to see beyond stereotypes. Everyone has special talents. Everyone deserves a chance."
Mandy Holley brought her son, Trey, a 17-year-old Post Falls High School student with Down syndrome.
Trey is very highly functioning, Holley said. But the Guardianship Monitoring Program is something that can protect Trey's decision-making rights while allowing his family to monitor those choices and make changes when in Trey's best interest.
"As a parent, I mostly wanted it so that he's not taken advantage of," Holley said. "Because that's what I worry about. Him not understanding something and he makes a decision. I can intervene."
Guardianship is a legal process that can take a long time to complete, Holley said. It's best to begin working on it early.
Other services featured during the expo included: North Idaho College Workforce Training, NIC Disability Office, Idaho Department of Health and Welfare, Tesh, Inc., Idaho State Department of Education Secondary Transition, Idaho SESTA, Vocational Rehabilitation, Highroad Human Services and the Disability Action Center.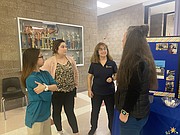 Recent Headlines
---