Humphreys wants a debate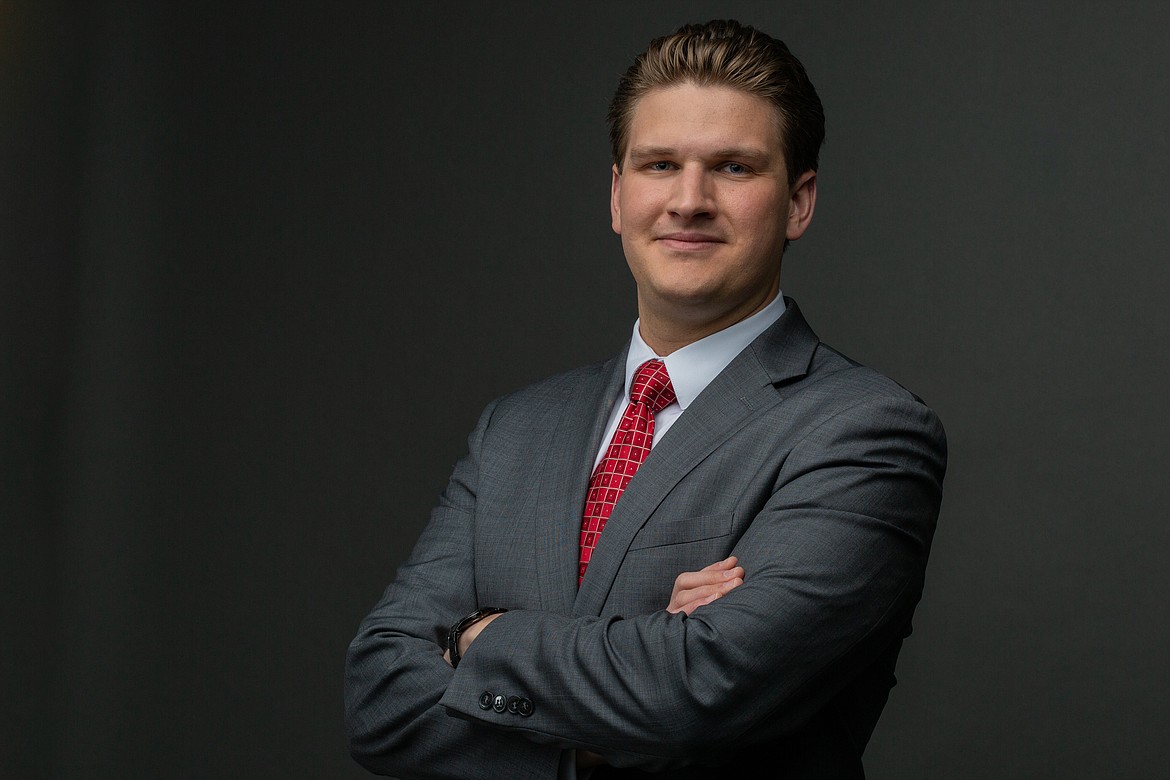 by
DEVIN WEEKS
Staff Writer
|
March 3, 2022 1:00 AM
Idaho gubernatorial candidate Ed Humphreys has been on the campaign trail for nearly 10 months.
In his time traversing the Gem State, the Republican from Eagle said he's hearing that voters are concerned about being properly represented.
"People are feeling increasingly that their state government does not work to benefit them, but rather works to benefit the politically connected," Humphreys said Tuesday during an interview with The Press while visiting Coeur d'Alene.
He referenced the multi-million dollar data center Facebook plans to build in Kuna, which is about 400 miles south of Coeur d'Alene.
"Is it appropriate that your businesses here in Coeur d'Alene on Main Street, they pay all their taxes, and then our state government gives (Facebook) $50 million in tax breaks, to one of the largest corporations in the world?" Humphreys said. "Here's the justification for it: 'They're going to create 100 jobs.' They're not going to be hiring the sons and daughters out of Kootenai County, I'll tell you that.
"We just went through a drought," he continued. "That facility is projected to use 170 million gallons of water a year. Do you think Facebook's not going to have political power in the next drought?"
Humphreys said the elected officials, not the people, are celebrating.
"Your tax dollars aren't going to benefit Kootenai County. They're going to benefit one of the largest multi-national corporations in the city of Kuna," he said. "Inappropriate. I'm done with that kind of deal-making with giant corporations."
Humphreys is also done with career politicians.
"I think career politicians are destroying our country, they're destroying the state," he said. "We want something different? We have to do something different. I don't think it's appropriate right now to support career politicians, and that's where my candidacy is so starkly different."
Humphreys said special interests have way too much influence and power in Idaho.
"I want a government that is literally for the people, but run by the people and not necessarily the politically connected," he said.
When asked his thoughts about opponent Lt. Gov. Janice McGeachin sending a taped presentation to the Feb. 25 meeting of America First Political Action Committee, an annual white nationalist and far-right political conference, it hit close to home for Humphreys. He descends from Yugoslavian and German immigrants who experienced Russian aggression and expansionism in their lives.
"I grew up as a little boy hearing how that looks and it is nightmarish," he said. "At that (America First) event, they were applauding Russia for invading Ukraine and some in the crowd started chanting for Putin. That's despicable. That's really despicable in my opinion.
"We should not normalize that behavior. We should not encourage it," Humphreys continued. "I think a lot of people are seeing, in my opponent's case, questioning her judgment. I certainly do too, and that's part of the reason why I'm in this race."
As for the incumbent Gov. Brad Little, Humphreys said he believes Little has a lot of confidence and faith in reports and data that he's given.
"We need a governor today who's going to ask a lot more questions," he said.
Humphreys said he personally celebrates a healthy exchange of diverse ideas.
"You might not like some of my ideas or the way I express it," he said. "But with me, what you see is what you get. All you have to do is ask and I'll tell you."
Humphreys said he's been approached by people in McGeachin's camp to bow out of the election.
"If you're expecting me to drop out of the race, I have to have some measure of respect," he said. "What about a debate? Let's have some debates and let's see that exchange of ideas. Let's see how people act under pressure."
Recent Headlines
---