Colleen Frances Brigid (Garvey) Chase, 97
Colleen Frances Brigid (Garvey) Chase, a 97-year resident of Coeur d'Alene, passed on June 19, 2022. She was born on April 2, 1925, the fourth of 10 children born to William Joseph Garvey and Laura Emmaline (Secaur) Garvey. Colleen was raised as the oldest girl and was responsible for helping with her younger siblings. She was very proud of their Irish Catholic family and heritage.
Colleen attended St. Thomas School and graduated from Immaculate Heart of Mary Academy in 1943. It was the Depression and she began working at the age of 16 at the Sugar Bowl, a restaurant on Sherman Avenue. She told stories of Coeur d'Alene's population exploding as the buses from Farragut Naval Base brought sailors to Coeur d'Alene on weekends and about USO dances.
She also shared stories of ice skating on Lake Coeur d'Alene and of occasionally skipping school to ride the bus to shop in downtown Spokane. Coeur d'Alene's Sherman Avenue offered Montgomery Ward, JC Penney and Woolworth, but downtown Spokane had magical stores like the Bon Marche and the Crescent. These trips made Colleen feel independent.
In 1947 James Chase, a student at North Idaho Junior College (now NIC) strolled by the Sugar Bowl. On a dare from a co-worker, Colleen whistled at him. Not one to be beckoned, Jim did not respond but he returned the next day to introduce himself. And, as they say, the rest is history. They married at St Thomas the Apostle Catholic Church in 1948 and were married for over 70 years when Jim passed in October of 2018.
The family quickly grew with the birth of their children Diane, Connie and Mike in three consecutive years and again in 1967 when they adopted a fourth child, Timothy, into the Chase family. Carpool driver, cub scout leader and CCD teacher were roles Colleen played as her children grew. She was always eager to help family and neighbors. Colleen enjoyed participating and socializing in a bowling league at the Cove Bowl for many years.
Colleen was a devout Catholic and attended daily 8 a.m. Mass at St. Thomas the Apostle Church until driving was no longer possible. Then for several years she arranged rides to Mass whenever she could. She loved St. Thomas and the church community. Once she could no longer attend in person, she attended daily mass via the Eternal Word program. Colleen and Jim also loved to cheer for the Gonzaga University Bulldogs and rarely missed a game.
Colleen's favorite titles were grandma and great-grandma. She was blessed with nine grandchildren and 11 great-grandchildren. Her favorite activity was taking her grandchildren and great-grandchildren to walk the dogs from their home in the Fort Grounds along the railroad tracks and the river. At the time, the locals called this area "bums' jungle" and today it is an extension of the North Idaho College campus and Riverstone.
Jim and Colleen owned and operated several businesses including Chase Enterprises which built docks and drove piling on local lakes including Coeur d'Alene, Hayden, Pend Oreille, Spirit and Twin. Colleen was equally confident answering the phone for the business or driving the narrow winding road around the lake to pick up crews who were working on their tugboats at the opposite end of the lake.
During the last seven years Colleen resided at The Garden at Orchard Ridge and developed friendships and comradery with residents and staff alike. The staff often expressed to Colleen's family how much they adored her and her sweet appreciative demeanor. We will all miss Colleen and our family will forever be grateful for the physical care and emotional support the staff provide her.
Colleen was predeceased by her parents William and Laura Garvey; her brothers Bill Garvey and Rev. Roderick Garvey PhD; her sisters Mary Ellen Garvey, Frances Hobbs, sister Kathleen Garvey IHM, Bernita Cuzzetto, Mary Walker McFarland, and Joan Steele; her son Tim Chase; and sons-in-law: John L. Frank and James Frank.
Colleen is survived by her daughters Diane Frank and Connie Frank; son Mike Chase; and daughters-in-law Lorraine Chase and Tammy Chase; grandchildren Stacey (Troy) Peterson, Jamiee Frank, Matthew Frank, John B. (Bobbie) Frank, Jeremy (Tori) Chase, Mark (Nina) Frank, Molly Frank, Hilary (Morgan) Frank, Stephanie (Tim) Webb; great-grandchildren Jonathan, Jake, Avery, Shelby, Noah, Isabella, Laura, Nycole, Maddie, Aneil, Julia; her sister Rita Fitzpatrick, and many nieces and nephews.
Funeral services will be held at St. Thomas the Apostle Church in Coeur d'Alene on Tuesday, June 28, 2022, with a 7:15 a.m. rosary; 7:30 a.m. viewing at the back entry of the church; and 8:00 a.m. funeral Mass. Immediately following the Mass, the graveside service will be held at St. Thomas Cemetery and will be followed by a reception at St. Thomas Center. All are welcome.
Any memorial donations may be made to The Garden at Orchard Ridge who lovingly cared for Colleen for the last seven years of her life or to Hospice of North Idaho who cared for her and graduated her from Hospice five separate times before her final graduation to eternity.
Arrangements are provided by Yates Funeral Home. Online registry and condolences may be found at www.yatesfuneralhomes.com.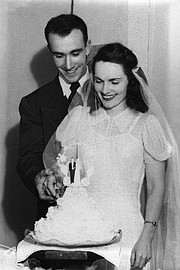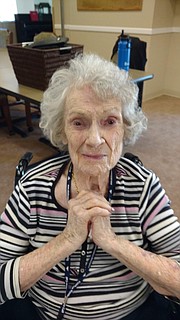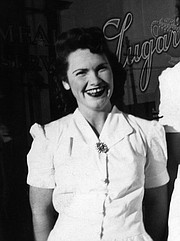 Recent Headlines
---