Neighborhood of the Week — Take it to the river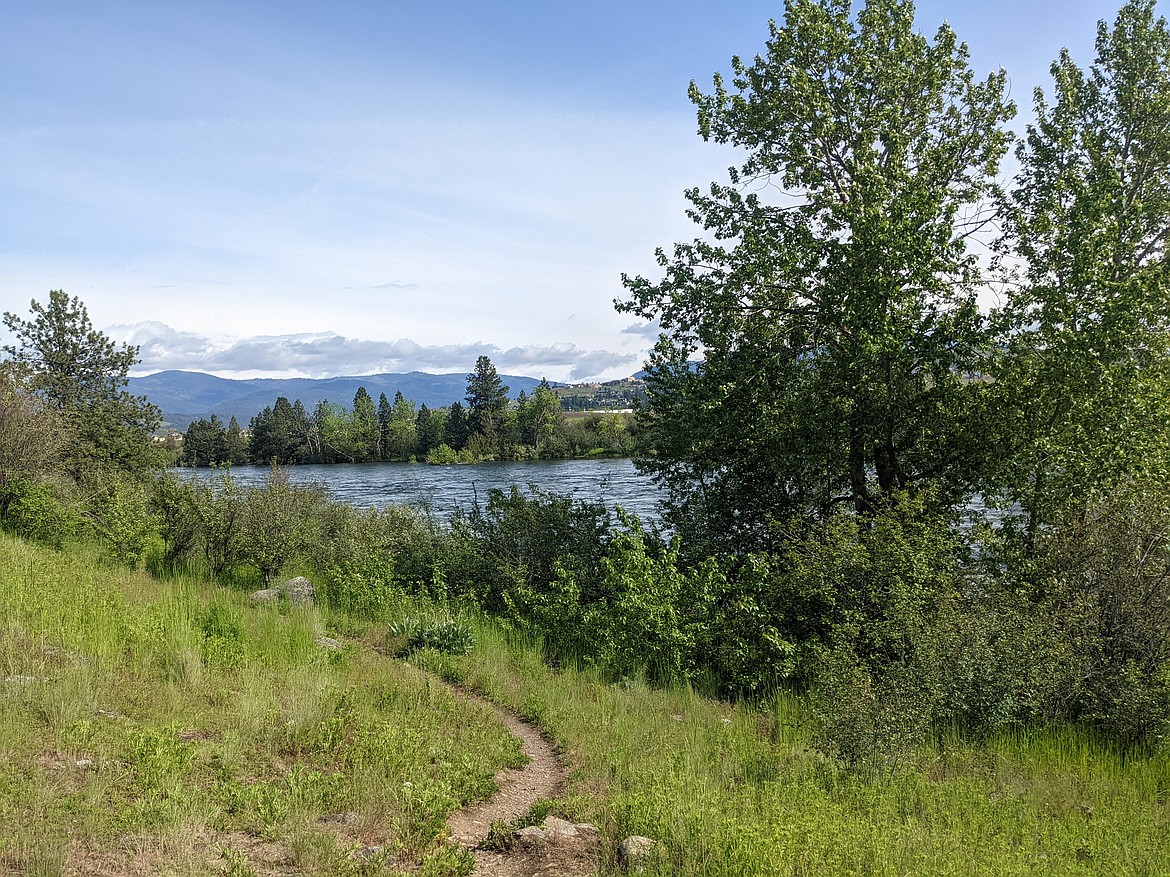 Walking along the Spokane River is inexpensive. Living there, legally, costs a bit more.
TYLER WILSON/Press
by
TYLER WILSON/Special to The Press
|
June 5, 2022 1:00 AM
Without fail, every time I walk along the Spokane River in spring/early summer, I'll say something along the lines of "Wow, the water level is high."
This comment exists in the category of Dumb Guy/Captain Obvious comments like, "Man, how about this weather?" and "It's always raining on Memorial Day weekend around here." At the very least, such comments allow for small talk with neighbors, so as to avoid mentioning politics or religion.
Thanks to the Centennial Trail and a huge selection of public access, most in the Inland Northwest can get up close and personal with the various water levels of the Spokane River. However, unless you're Huck Finn, living on the river is an understandably expensive endeavor.
Consider some of the sprawling properties currently listed on the river in Post Falls. One five-bedroom, 3,200+-square-foot home a block from the river is listed at just under $1.3 million. An on the waterfront home with three bedrooms and more than 4,000 square feet (plus private dock and additional property goodies) comes in at $2.6 million. And as long as you're spending millions, you might as well go with a waterfront home with almost 6,000 square feet priced at just over $4.5 million. I recommend finding the listing and checking out the wine cellar.
Want the river view but don't need all that extra space? Consider a few townhomes located near Post Falls' Q'emiln Park and the Templin's Resort. A couple of three-bedroom, 1,500-square-foot condos are listed between $850,000 and $900,000. Another two-bedroom townhome with more than 2,300 square feet that's a bit older is also listed around $850,000.
If you want to be in Coeur d'Alene on the river and closer to the lake, you've still got some options in the Riverstone area, with options ranging from one bedroom townhomes to larger, three-four bedroom single family homes. Those new, top-of-the-line products range from just under a million to upward of $3.4 million.
As long as you're up for a short stroll, prices come down a block or two from the actual waterfront, including some beautiful Mill River area properties, ranging from standalone homes and townhome options priced from just below $800,000 for the small properties to the $930K range for something much larger. Heading west you can also find three listings on Harbor Island, all with community beach access, ranging from just under one million dollars to around $1.4 million depending on the size.
And, deeper into Post Falls, you can find homes with blocks of the riverfront priced anywhere from the mid $450,000s to the low $700,000s, depending on home size, age and proximity to the riverfront, though the deal of the day is a two-bedroom 1,100 square-foot property within a few blocks priced under $400,000 and another in the $330,000 range. OK, those are admittedly a bit of a walk, but hey, it will give you plenty of time to remark about the weather and make guesses about the water level on the river.
•••
Let us know about story ideas, standout neighborhoods and developments that we may feature in an upcoming Neighborhood of the Week. Contact Tyler Wilson at twilson@cdapress.com.
Attention Real Estate Agents! Take advantage of Neighborhood of the Week by sending in your suggestions for featured areas, including sites outside the normal confines of Coeur d'Alene, Post Falls, Hayden and Rathdrum.
Recent Headlines
---