NIC trustees approve president's contract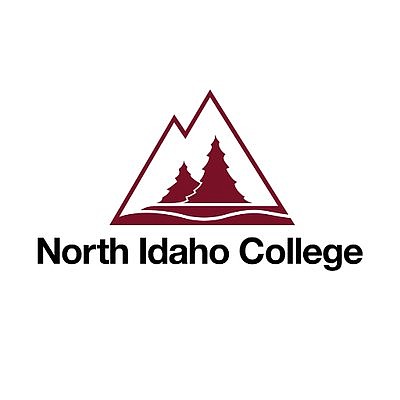 by
KAYE THORNBRUGH
Staff Writer
|
July 15, 2022 1:08 AM
COEUR d'ALENE — North Idaho College trustees voted 3-2 on Thursday to approve the employment contract of the institution's incoming president, Dr. Nick Swayne.
Trustees also gave the green light for NIC to purchase the Fort Ground Grill.
Swayne will start Aug. 1.
"It is clear to me that both his experience and his leadership qualities are exactly what this institution needs," said Chair David Wold, who negotiated the contract alongside college attorney Marc Lyons.
Hiring a permanent president is one of several actions required by NIC's accrediting organization, the Northwest Commissions on Colleges and Universities, which sanctioned the school with a warning earlier this year.
Wold, Pete Broschet and John Goedde voted to approve the contract, while Todd Banducci and Greg McKenzie opposed it.
The pair previously voted against hiring Swayne.
Swayne's three-year rolling contract offers a base salary of $230,000, squarely in the middle of the range that trustees previously authorized.
His contract also includes a $2,500 monthly housing allowance, which Lyons said is appropriate because of Kootenai County's hot housing market.
"It's necessary to attract quality candidates," he said.
Though Banducci criticized the contract, calling it "gold plated," Trustee Pete Broschet said the compensation is close to what previous NIC presidents have received and 25% to 30% lower than the pay of many regional CEOs and executive directors in various industries.
The termination section of the contract does not include termination without cause.
Termination for cause requires a supermajority vote of four out of five trustees.
Lyons said he viewed this as an improvement over previous contracts.
"Termination of a president should not be done lightly," he said.
Banducci, McKenzie and former Trustee Michael Barnes voted 3-2 last year to terminate former NIC President Rick MacLennan without cause.
Lyons said a three-year rolling contract is standard for community college presidents throughout the country and has been standard at NIC for more than 20 years.
Goedde noted that Swayne faces numerous hurdles, such as addressing accreditation issues, lowered enrollment and finding a new cabinet.
"I think he needs to be given a three-year opportunity to turn this thing around," he said.
Trustees also voted 3-2 to approve the $1 million purchase of the Fort Ground Grill, a restaurant nestled between two pieces of property already owned by the college.
McKenzie and Banducci opposed the purchase.
Sarah Garcia, interim president for finance and business affairs, said the restaurant's owner approached NIC and offered to sell.
County property tax records and business records with the Idaho Secretary of State's office show the business is operated by an LLC managed by a member of the Widmyer family. Steve Widmyer is Coeur d'Alene's former mayor.
The sale is for the property and the building in the form of a "clean shell," without any fixtures or items related to the restaurant. By law, the college cannot pay more than the appraised value of $1 million.
The purchase agreement allows the seller to lease the property from NIC for $1,200 per month, as the college does not have immediate plans for the space.
The seller reportedly intends to keep the restaurant open through the summer.
"This property acquisition will allow NIC future growth around its main campus," Broschet said.
Recent Headlines
---