ADVERTISING: Advertorial — Dysfunctional bubbles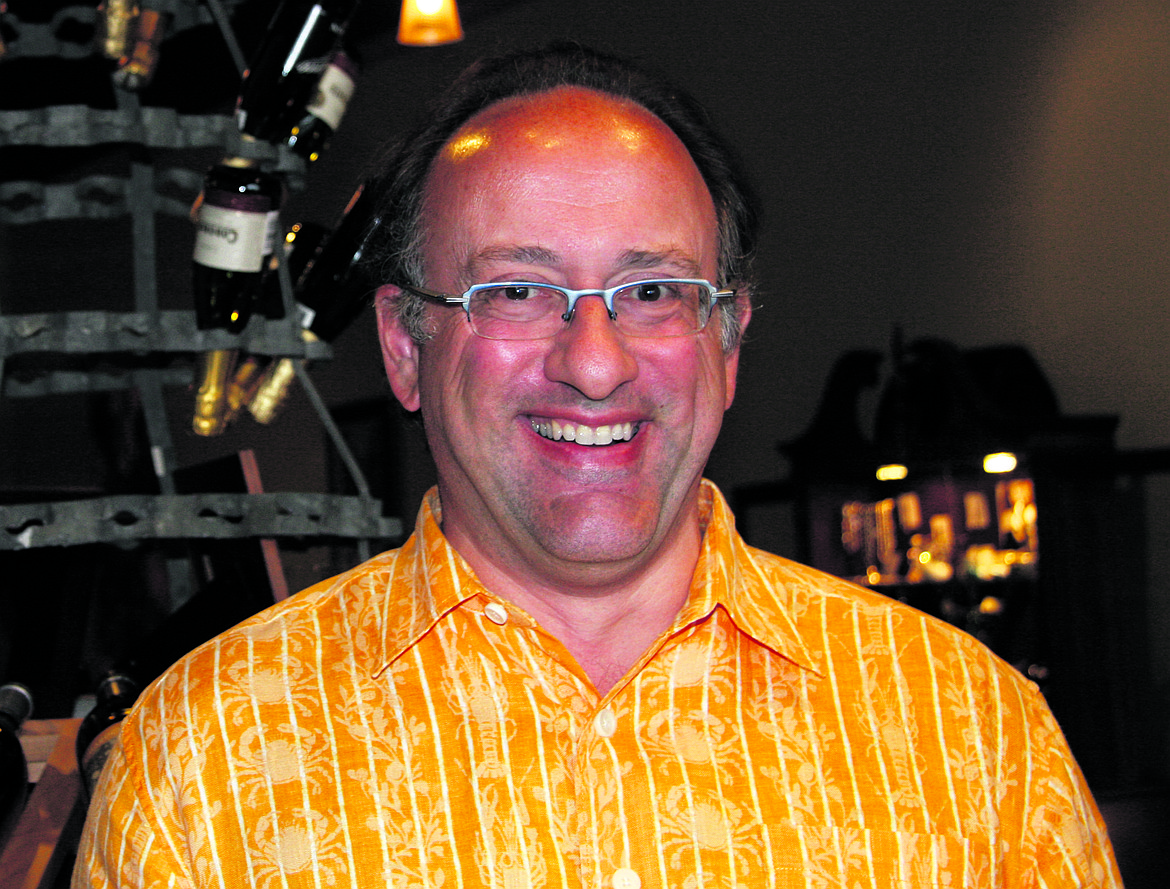 by
GEORGE BALLING/the dinner party
|
July 13, 2022 1:00 AM
This past week news broke of the much-documented struggling supply chain starting to ease. The context of the news is that several large retailers were being forced into marking down merchandise that recently arrived as they get buried with items that had been back ordered and were suddenly arriving. Many of the constraints we have seen in the wine industry are indeed getting better too although the progress is slow and uneven. Much of the challenge right now is around domestic trucking issues. This impacts getting wine that is already in the country to us here in North Idaho and also transporting wine from wineries all over the Western US to distributors here at home. The shortage of trucks and drivers for them will resolve itself at some point but while we wait for that happy day, some supplies are slow arriving.
The one segment of the wine market that remains largely dysfunctional though is Champagne. Since early last fall many of the most familiar and therefore in demand names have not been available. We are now hearing that we will not see some of these bottlings until 2023 at the earliest, a shocking revelation to be sure! Wines like Veuve Clicquot, Dom Perignon, Ruinart and others, wines that are normally plentiful are simply not attainable.
Many of the challenges with respect to Champagne seem to be driven by "hangover" from all that transpired during the couple of years of the pandemic and its related shut downs. During those years many restaurants in larger metropolitan areas were closed and importers were left with ample stock of "bubbly" allowing even more wine to flow to our home market which was largely open. Now that restaurants in places like New York, Seattle and other big cities are open they are aggressively replenishing stock, drawing wine away from smaller markets like North Idaho.
In addition, many importers were forced to set up direct to consumer operations during the pandemic to keep their wine moving as there was only so much smaller markets that were open like ours could absorb. The habits of consumers to buy direct from those outlets are slow to change back to their normal buying patterns so additional supply that would be available to us is being held back for this direct to consumer business.
The good news is that there is Champagne and really good Champagne in the market just not the names that many of us are used to. This presents an opportunity for wine consumers to branch out a bit and try something new. Here are some ideas of bottles you can get right now to quench the demand for your traditional favorites.
We did receive a small allocation of Bollinger Special Cuvee ($130, wine club price $117) from Champagne. Bollinger has always been one of our favorites and is classic in every sense from the fine tight bubbles, to the biscuit aromas and lovely citrus noting on the palate. It is every bit the measure of those you can't get right now that run at similar or even higher prices.
We continue to have good supply on the Champagne Palmer Brut Reserve ($75, wine club price $67.50). The Palmer is lovely with similarly fine bubbles and a delicious palate with flavors of citrus and apple. While Palmer is a winery you may be less familiar with it will quickly make its way to your list of favorites.
The bottle that Mary and I bring home each year for our New Year's Eve is the Billecart Salmon Brut Rose ($150, wine club price $135). It is spendy, I know but it is a rare treat to be sure with near perfect effervescence and light strawberry flavors. We are currently out of stock on this favorite but are awaiting an additional allocation any week now.
We recently began stocking the Deutz Brut Classic ($65, wine club price $58.50). Mary tried the wine on a day I was away from the shop and loved the wine. We brought it in quickly and it has rapidly developed a following from those who have tried it. The wine is very citrus driven with little of the traditional biscuit aromas many Champagnes show. The bubbles are small and the wine finishes cleanly.
We continue to press our local distributors frequently to get more of your traditional favorite Champagnes back in the market. While we wait though we will find and stock those that are not only good substitutes but just might become your new favorites. Stop by the shop for the wines we discussed and those that will continue to arrive.
• • •
George Balling is co-owner with his wife, Mary Lancaster, of the dinner party, a wine and gift shop in Coeur d'Alene by Costco. The dinner party has won the award for best wine shop in North Idaho twice, including for 2018.
George is also published in several other publications around the country. After working in wineries in California and judging many wine competitions, he moved to Coeur d'Alene with Mary more than 10 years ago to open the shop.
You can also follow us on Facebook at facebook.com/#!/dinnerpartyshop.
Recent Headlines
---