'Everybody has a name'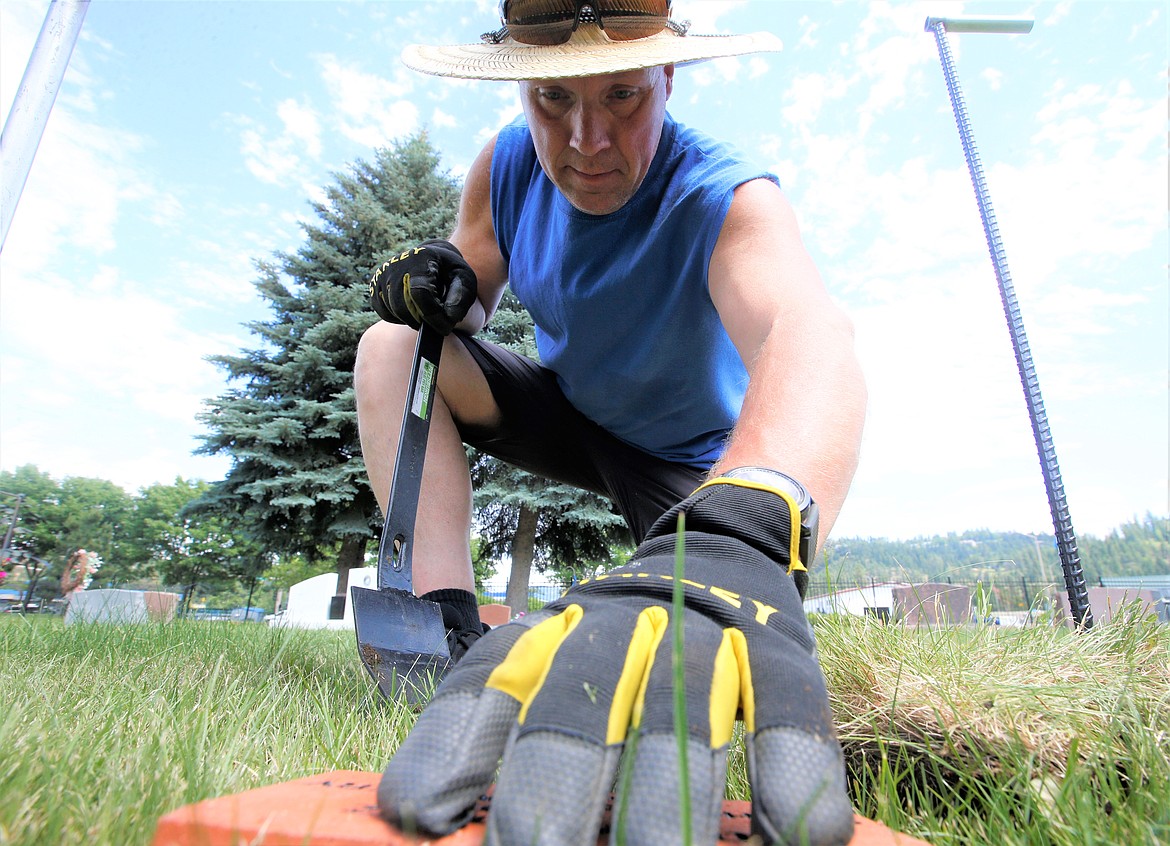 Mike Kopf, St. Thomas Cemetery sexton, puts a identification paver in place at what was an unmarked gravesite on Friday.
BILL BULEY/Press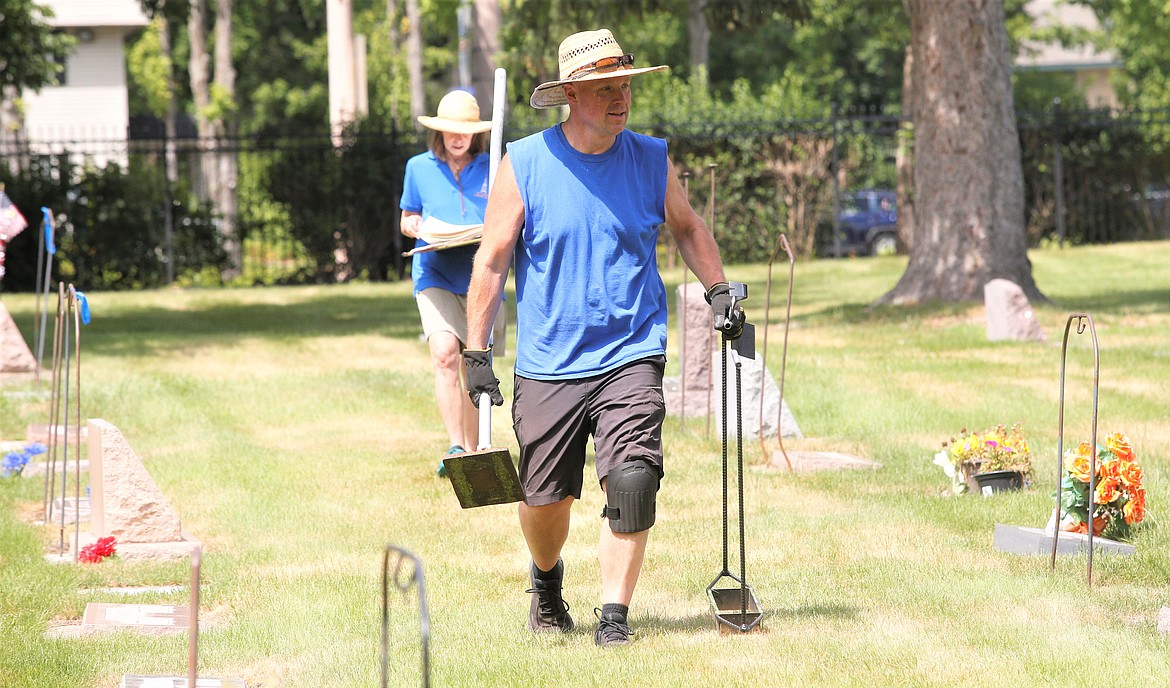 Mike Kopf and Tina Johnson walks through St. Thomas Cemetery on Friday.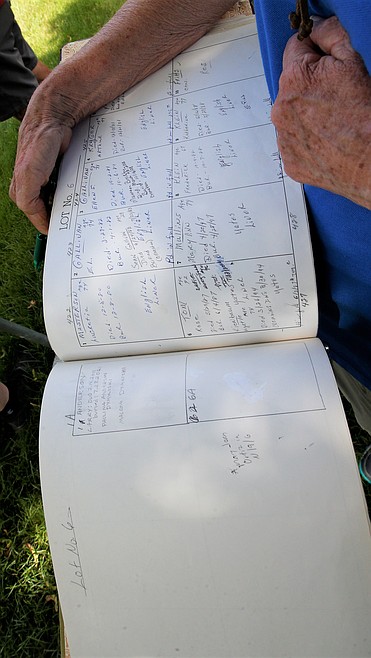 Some of the records of burial sites at St. Thomas Cemetery.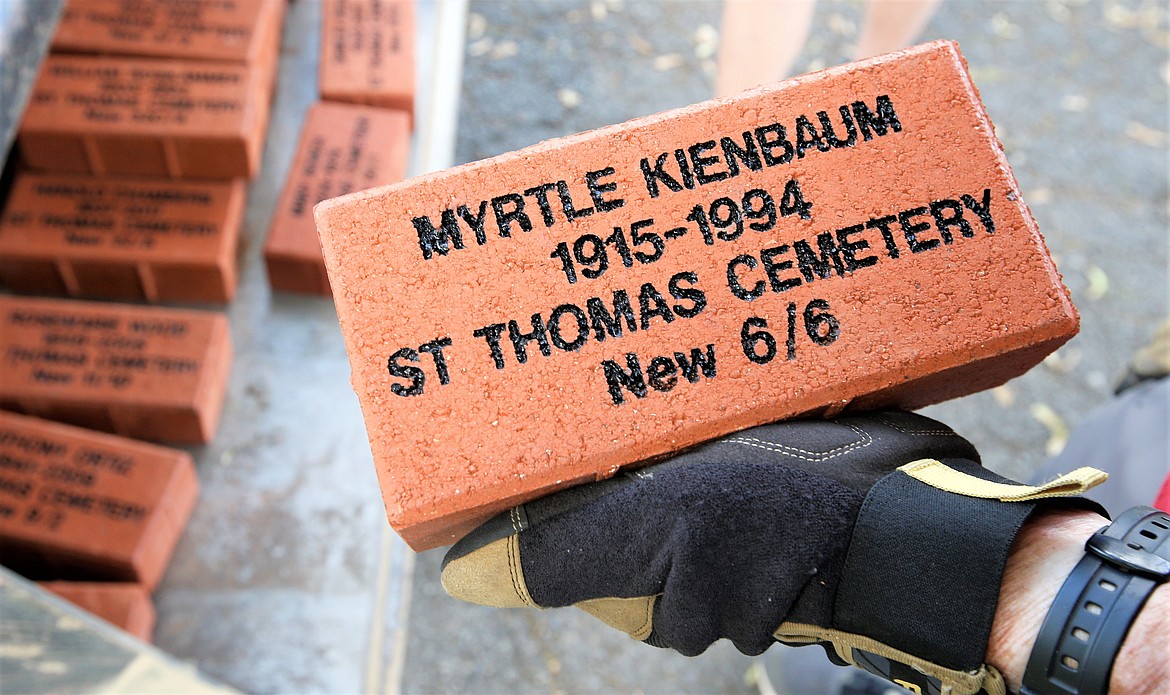 One of the pavers going in unmarked gravesites at St. Thomas Cemetery.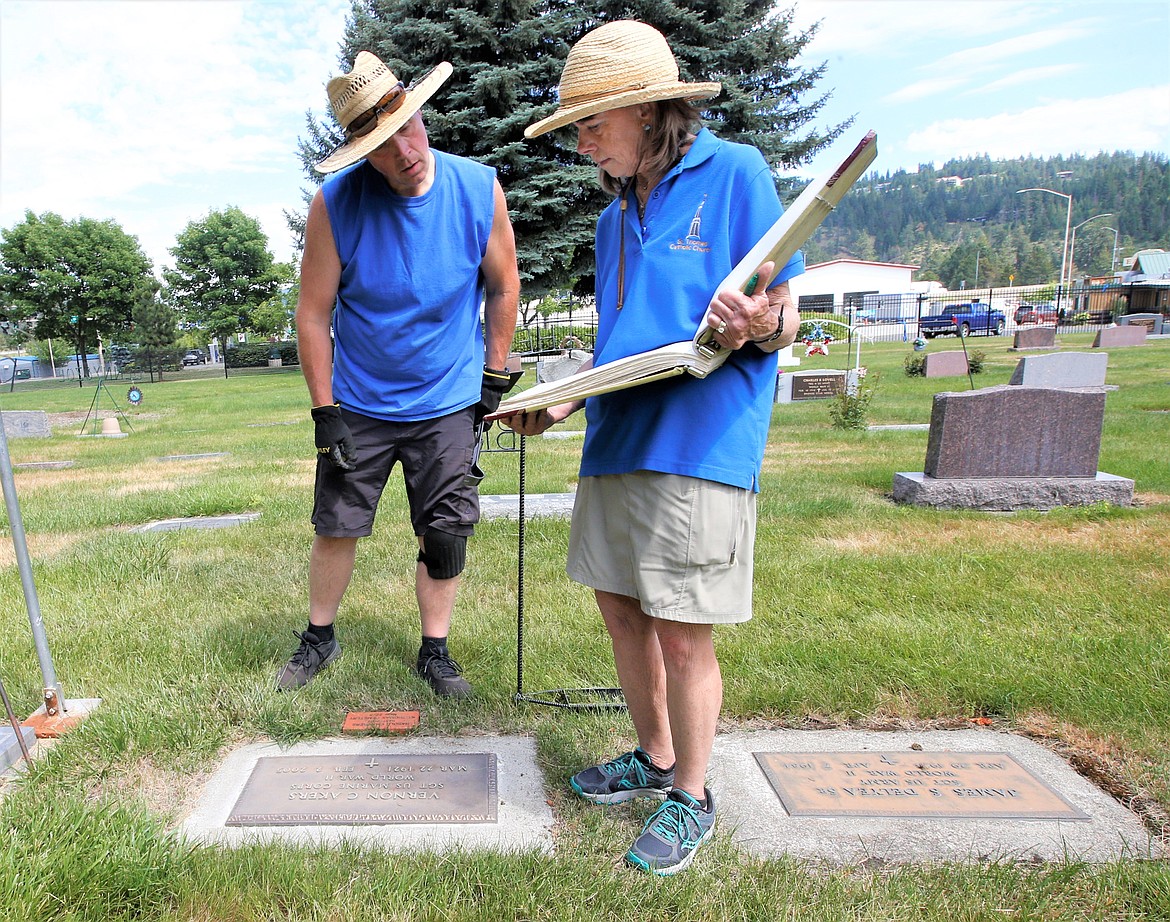 Mike Kopf and Tina Johnson look over burial site records for St. Thomas Cemetery on Friday.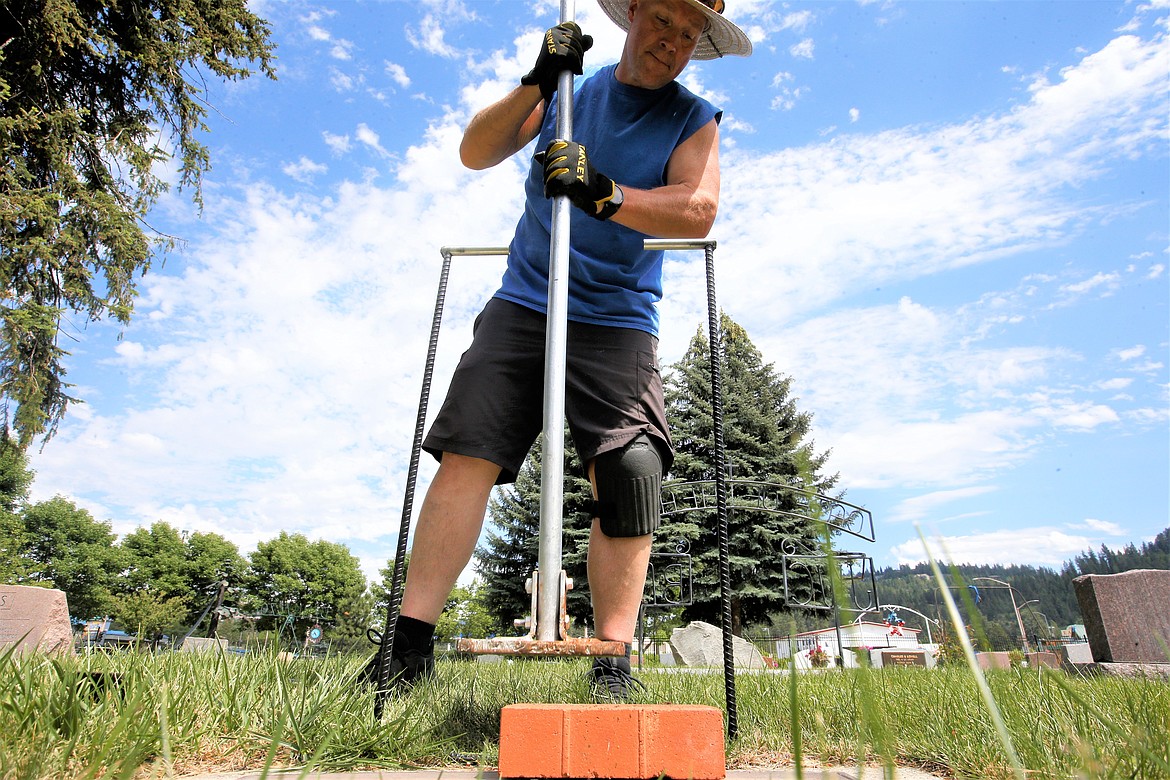 Mike Kopf taps a paver in place at what was an unmarked gravesite on Friday at St. Thomas Cemetery.
Previous
Next
by
BILL BULEY
Staff Writer
|
July 9, 2022 1:08 AM
COEUR d'ALENE — Out of the estimated 3,100 people buried at St. Thomas Cemetery, nearly 300 have gone decades without a gravesite marker.
No name.
No date of birth.
No date of death.
There was nothing to indicate if someone was even buried in plots where grass was growing between rows of headstones.
That had to change, said Tina Johnson, who heads up the St. Thomas Catholic Church cemetery committee.
"Everybody has a name," she said.
"And everybody is important," added Joey Haines.
So on Friday, cemetery sexton Mike Kopf put brick-sized pavers at unmarked sites of the cemetery at 23rd and Sherman. Name and years of birth and death were included.
"We're really happy to be doing this," Johnson said.
It was Kopf who noted there were hundreds of unmarked sites - 276 - far more than he initially thought, and most in the cemetery's older section.
"Any place there's not a headstone, that's somebody buried without a headstone," he said.
Kopf wasn't sure why there were so many unmarked sites, but said a lot were in the older section of the cemetery dating back to the early 1900s and were younger people and children.
"Maybe families couldn't afford them," he said.
Johnson said it became an issue when people wanted to look at available burial sites in the cemetery - it's full now - but she couldn't say with certainty because so many were unmarked.
The church paid about $5,200 out of the cemetery account and ordered engraved pavers from a Florida company.
Johnson and Kopf joined research efforts to determine who was buried where at St. Thomas Cemetery, where the earliest burial dates back to 1890. On Friday, they referred often to old, handwritten ledgers that matched names with gravesite sections, rows, and plots.
"We're going to 22," Johnson said as they walked to another area of the cemetery.
Kopf used a brick-sized cutter, a heavy tamper and lots of muscle to cut away each section of grass and dirt, then tapped each paver into its new home.
He's about halfway done.
"It isn't quite as smooth as I dreamed," he said, smiling.
The paver project this year is another of the many improvements in the past few years at the 3-acre cemetery.
A new fence, statues, QR codes to make it easier to find burial sites, granite benches, and signs at the southeast corner and northwest corner have been added.
Recent Headlines
---